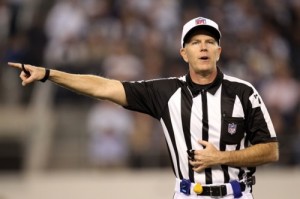 Price per head shops hope that the temporary refs will improve with their NFL calls, after a few bad judgments during preseason games.
Likely there will be more delays in the game as the refs review plays, and although these refs are new to many live betting fans, they have earned the respect of some of the players.
The NFL and the NFL Referees Association, are fighting over salary, retirement benefits and operational issues. and at this point it is unclear when the regular officials will be back on the field.
"These crews have officiated our games many, many times. So I think you know and respect and trust their level of expertise and the type of game they are going to call," New Orleans quarterback Drew Brees said of the familiar crews and the looming change. "It's just like on a team if we say we're going to put five rookies in front of you and a bunch of first-year players catching the ball and running the football around you: You just don't have that same level of trust and confidence."
"My concern is that the replacement referees get too cautious. In other words, the easiest way for them to disappear is to keep the flag in their pocket," said NBC television analyst Cris Collinsworth, a former receiver for the Cincinnati Bengals. "I think that even the players are starting to get a little sense of that right now, that maybe they can push the envelope just a little bit more than what they've done in the past. And if that's the case, then maybe we get players who get a little more aggressive than we would've seen otherwise."
Week 1 in 2012 will be like Week 1 in 2001, when the NFL used replacements for the first week of the regular season before a contract was agreed upon.
The replacement refs often come from working college games, and are not used to the grandness of officiating in the 75,000 seat stadium with all of the noise. Their misses could cause headaches for price per head shops offering live betting.