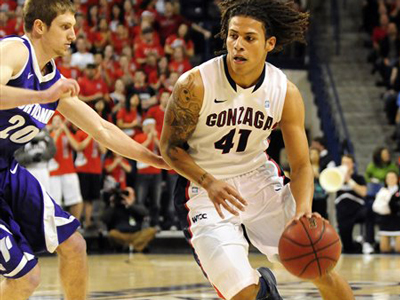 Price per head sportsbooks are excited to finally offer the odds to win the 2014 NCAA basketball tournament.
Next to the Superbowl, March Madness is the biggest draw with pay per head gamblers and if 90% of wagering is done with price per head bookies, that is one really big chunk being bet.
For most, wagering on March Madness is a harmless endeavor which simply makes the games more interesting to watch. Heck even United States President Barack Obama fills out a bracket every year.
The problem with police trying to enforce the law against office pools is that they really don't place it as a high priority.
Current odds to win the NCAA Tournament in April of next year:
Team Odds
Kentucky 4/1
Michigan State 10/1
Louisville 12/1
Florida 12/1
Arizona 12/1
Kansas 12/1
Duke 12/1
North Carolina 15/1
Ohio State 15/1
Michigan 30/1
Syracuse 30/1
Oklahoma State 30/1
VCU 40/1
Wisconsin 50/1
Oregon 50/1
Memphis 50/1
Indiana 60/1
Saint Louis 60/1
Connecticut 60/1
Colorado 60/1
Iowa 60/1
Georgetown 60/1
Pittsburgh 60/1
Creighton 60/1
Virginia 75/1
Tennessee 75/1
Wichita State 75/1
Marquette 75/1
Baylor 100/1
Florida State 100/1
Butler 100/1
New Mexico 100/1
Missouri 100/1
Gonzaga 100/1
Stanford 100/1
Villanova 100/1
UCLA 100/1
Texas 100/1
UNLV 100/1
Cincinnati 100/1
Illinois 100/1
NC State 100/1
Notre Dame 100/1
St. Johns 100/1
Purdue 100/1
Boise State 100/1
San Diego State 100/1
Ole Miss 100/1
Kansas State 100/1
Alabama 100/1
Arkansas 100/1
Arizona State 100/1
BYU 100/1
Miami, FL. 100/1
Vanderbilt 100/1
Dayton 100/1
Iowa State 200/1
Oklahoma 200/1
Northern Iowa 200/1
West Virginia 200/1
Xavier 200/1
Davidson 200/1
USC 200/1
Washington 200/1
Providence 200/1
California 200/1
Minnesota 200/1
Maryland 200/1
Temple 200/1
LSU 200/1
Harvard 200/1
LaSalle 200/1
Saint Mary's 300/1
South Carolina 300/1
Middle Tenn State 300/1
Texas A&M 300/1
Colorado State 300/1
So. Mississippi 300/1
Richmond 300/1
Belmont 300/1
Evansville 300/1
George Mason 500/1
Georgia 500/1
Clemson 500/1
Wake Forest 500/1
Georgia Tech 500/1
Boston College 500/1
St Josephs 500/1
Charlotte 500/1
UMass 500/1
Wisc Green Bay 500/1
UTEP 500/1
East Carolina 500/1
Central Florida 500/1
Akron 500/1
Ohio 500/1
Fresno State 500/1
Rhode Island 500/1
Northwestern 500/1
Field 100/1