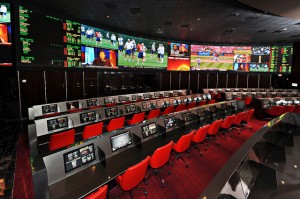 While some critics have noted that price per head bookies are offering credit, which is a no no, some fail to see the benefits of credit.
Now that Cantor Gaming race and sportsbooks in Las Vegas is allowing bettors to fund their accounts with a credit card, there is nothing stopping someone from going crazy with their plastic.
A price per head bookmaker will have the ability to shut down a player that has failed to pay, before the bettor can get too far in over their head.
There is no one stopping a bettor from charging up his Visa while in Nevada casinos now. Years ago bettors had to have cash to place a bet. If you get a cash advance from your credit card in the casino, you have to go to the teller to pick up the cash.
Although most bettors are able to keep their sportsbook spending under control, a few do have serious addictions. This is where using a price per head agent comes in handy. An agreed limit, and a weekly meet up ensure that everyone is doing their part for an enjoyable betting experience.
So far this plastic choice is only available at Cantor Gaming Race and sportsbooks in Nevada, it is something that will quickly spread to others.
Of course an advantage is not having to carry around large sums of money, and just think of the potential for earning points to use in a casino or points to use towards a free flight.
Now if only price per head sportsbooks could offer this same service.
Cantor has also launched their online app. Bettors will be able to download the app for their mobile device and bet from anywhere in Nevada. The bettor will first set up their account in person at any Cantor Race and Sportsbook, and after funding the account, make their wagers from their phone or iPad, or home computer.
While in the sportsbook funding your account, remember that cell phones are not favored, since it is illegal to make a wager for another person, especially from another state where sports betting is not permitted. Although the law was overturned in 2008, most books are keeping an eye on any activity in their wagering rooms, so best to turn off your phone while there. .