The PPH software for bookie website revolutionized the online gambling industry. Since the pay per head software's inception in the early 1990's, betting companies realized how their online tool helped them grow their business towards expansion and more revenues from the market. The tool proved to be convenient and saved much time to process transactions in a bookie website. 
The gambling business is the fastest growing industry in the planet with a 10.81% compound growth rate per annum. One explosive anticipation for its revenues is for the industry to double to $96.89 billion by 2024. If that does not impress a bookmaker to expand his business, then you can do something else. To get a share of this huge pie, bookies find ways to attract more online gamblers to their websites and render the best service they can to their customers. A problem that hampered odds masters from expanding their venture is due to the overhead installation cost of the software involved to put the entity in traction.
The Sportsbook PPH Software for Bookie Website
In the mid 1990's, an innovation of a tool made the life of bookmakers and the sportsbook betting service providers easier with the features it offered. The Sportsbook pph software for bookie website was very basic in its introductory stage to the gambling world. It has a very simple website with betting menus for punters to indulge. There is no way a bookmaker could track players on their wagering activities. Everytime they want to know about betting information, they have to call the betting services provider. The pay per head software provider charges from $45 to $65 per player per month where the software and the hardware system would fail every now and then, especially on weekends. 
A majority of the sportsbook operators were former sportsbook employees. These service providers, in the infancy years of the pay per head software sportsbooks, do not have the financial capacity to equip their bookie website with the expensive cost of a reliable betting platform and the hardware that goes with it. Through the years, pay per head software providers sustained the challenges of the gambling industry and blossomed to what they are today.
One of the pioneers of the sportsbook pay per head software is IDSca. Our company provides you with an advanced betting platform and a state of the art technology that delivers crisp videos and audible audios for your complete entertainment betting activity. Starting bookmakers need not worry of the high cost of setting up a betting site that is as competitive with those betting companies furnished of the best amenities a betting site could have. The truth is, even starting pay per head businesses can compete with established ones in the market complete with the A-1 features they possess – you will have them too, when you register with IDSca.
A reliable sportsbook pay per head software provider can you supply with the same features an established betting company has in his features.
A Customized Website
A bookie can opt to have a canned website delivered by the pay per head software provider or go for a customized site to his liking. The bookmaker will have the privilege of building his own site and design its operations according to his style of management. He will coordinate with the pay per head software supplier's programmers and web developers to achieve the purposes of his customization.
The 1-800 Number
IDSca has a 1-866-225-5437 custom toll free number for your convenience. The early stages of the pay per head software was like operating in a garage, out of sync from the modernities found today in modern sportsbooks. Use this number for technical and customer support whenever you have a problem with your pay per head sportsbook.
Betting Menus
The betting software menus should be available to punters when ever they check in to their preferred sportsbook. Betting menus makes the process easier and simpler to operate on the punters' betting activities. Simple navigation on a pay per head software is a must on a sportsbook. Complicated use of the menus and the front office dashboard will tend to lose betting patrons who will look for a better wagering platform that can cater to their needs.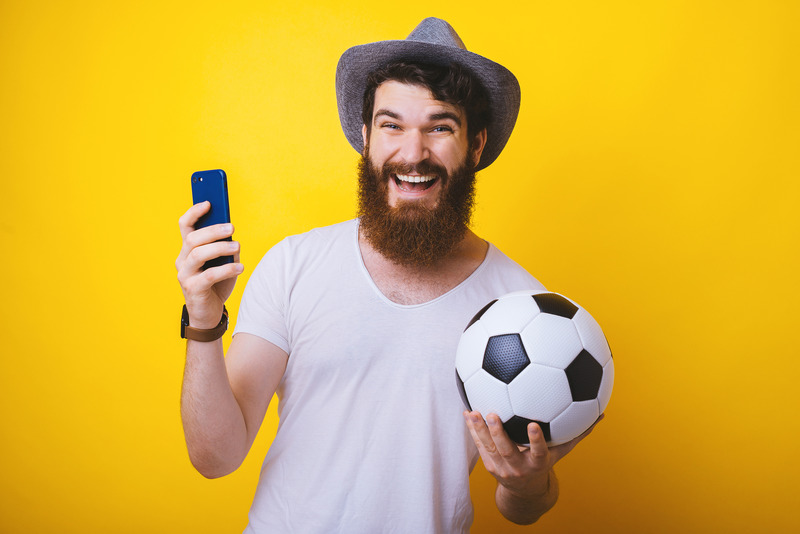 Betting Over the Phone
Phone betting is still in practice across the pay per head software providers. Off course, an online sportsbook will honor trusted members only or gamblers with a high rapport to the company. A newcomer may be rejected on a phone wager. He has to earn the trust of the company he is calling for his phone bets. 
But programmers developed an app to accommodate phone wagers and other portable devices that can gain access to the pay per head software. Just download the app to your smartphone or tablet and you can start navigating the sportsbook on your smartphone. Get your personal access codes from your respective bookmakers to enter the pay per head sportsbook. Punters can bet anytime and anywhere as long as you have a stable internet connection.
Live Betting
Live betting is the most exciting feature a sportsbook can offer to its online gamblers. Rooting for your team with a bet to go along with it increases the excitement plus the immersion you experience on live broadcast unfolding before your eyes. Players of your group would appreciate you bringing them to your sportsbook company who is able to supply them with crisp and audible live coverage of the game you are on. If the in-play betting works very well in your site, more players will be joining your group soon enough.
An Online Casino 
Casino games should not be left out in your customized bookie website. There will be a number of punters who prefer to play casino games in your pay per head software if it is integrated in your sportsbook. Include popular games that are often requested by most casino players like Blackjack, Baccarat, Craps, Roulette, Slots, Poker, Pai Gow, Keno, Bingo, and other table games in the setup.
Horse Racing
Some members of your group may want horse racing included in your pay per head sportsbook. Have the horse racing app integrated to your sportsbook for a one stop gambling venue. 
There are other services a pay per head software can offer in your sportsbook. Learn our system. Visit us at www.idsca.com or call us at our toll free (866) 255-5437 for a free demo.