We know that the IDSCA is not the only PPH services available online. We know that when bookies are making a decision about which pay per head site to start their own sportsbook with, we know they have plenty of options. That's just one of the reasons we do everything we can to make our site as attractive as possible to bookies of all types. We see ourselves as far more than just a pay per head site, or sportsbook platform provider. We look at each of our bookies as business partners – when you're successful, we're successful, too. Below, we'll go over some ways that we try to make the pay per head world as great for our bookies as possible.
Easy to Start with our PPH Services
Being a bookie is one of those jobs you don't really get a degree for. There's no formal education, no institute of higher learning and so forth. The bookies that are successful with our site know quite a bit about sports, sure, but many of them weren't like, professional oddsmakers or anything like that. Instead, they were people who were looking to make some more money and knew that they had something to provide in terms of sports knowledge. That's where our site comes in. We can help you to pursue your dreams as much as you want.
One way we do so is by keeping the barrier to entry low. We don't make you go through all kinds of tests or anything like that – but, if you'd like, you can test out our entire site for yourself. You can go through everything that we have to offer, all of the little actions as well as the big ones – you can see what makes them tick and how they can fit into your life. Our free trial lets you put all of our features on trial: that way, you can know all you need to know about our site before you make a decision. The last thing we'd want is for someone to sign with us having never tried our site and not being sure how it works.
That's why we make sure that all of our PPH services are available from the moment you sign up. On top of that, you'll get all of the features for a week. That's not 24 hours or 48 hours, as you typically see with this kind of thing. How much can you really learn about a website in 24 to 48 hours? Sure, you might be able to get the real basics down; you may be able to experiment with some functions, and so forth. However, you're still only going to have a superficial feel for what the site has to offer. You almost invariably won't be able to be on the site for all 24 to 48 hours, so you'll only have a brief period of time to try everything out.
That doesn't happen at our site. You can do everything for a week. For seven days, our site is yours before you even get started. That's plenty of time to not just try everything out, but it's plenty of time to try everything out on your schedule. Instead of having to go through some kind of "marathon free trial experiment" session or something like that, instead, you can take your time, seeing how every function features in. Should you have any questions, you can call us for help as well.
To get to that point, you don't have to go through all kinds of hoops: simply sign up with our site online. You can do it in a matter of minutes. Most places say "matter of minutes" but what they really mean is "a few hours" or "the better portion of a day." That doesn't happen with us. Instead, you'll be able to sign up for our site in just a couple of minutes, and then you'll be off and running.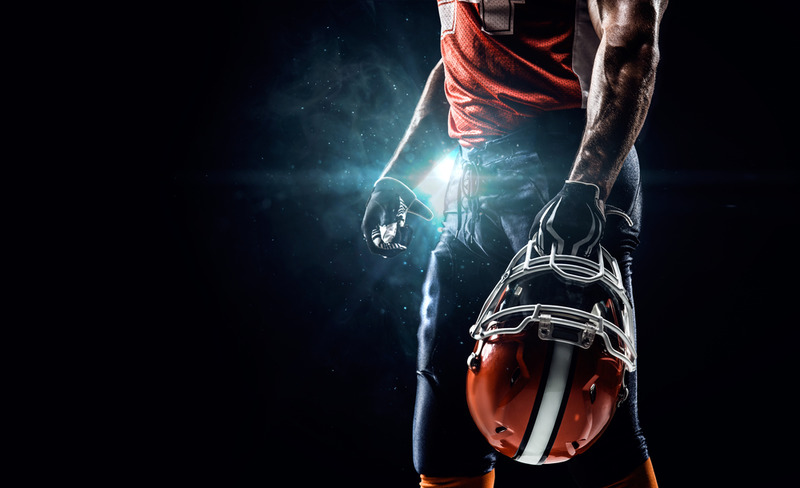 Full Roster of Sports and Games
If you've been following sports for any length of time, then you know the phrase "complete roster" means a lot more than "having the complete allotment of players." it also means that your team can do practically anything it would want in service of a game plan. That means that you have players who can score, who can defend, and everything else in between. That's what our roster of available games is like every week: we have games of all types so that you can fill in a roster of players to bet on them.
To be topical, that means that you can get all of the NFL games. As of this writing, professional football is just about back. These games are some of the most bet on in the world, coming week after week. From early September through early February, these games essentially define the American cultural consciousness. So, your players will be able to bet on them at our site. Instead of worrying "will they have my game," your players will be able to find it here.
As summer rolls into fall, we have plenty of other games available to you as well. Baseball's pennant chase is soon to reach fever pitch. Every game becomes so magnified, as the teams fight for just a few playoff spots. These games are great for our bookies because they come practically every single day. The NFL and college football are great, but they're only a few days a week. The MLB playoff chase goes on day after day.
The same goes for the MLB playoffs as well. When October rolls around, the playoffs begin in earnest. The Wild Card games give way to the League Championship Series and the World Series itself. Each of these you can find at our site. Just as with our other games, you'll be able to change the lines, too. Most people think of that as a service that's connected to football, but it can be quite beneficial to our bookies when it comes to baseball, as well.
Maybe you know something about one of the pitchers in the game or have a feeling about them. Perhaps it rained earlier that day in the host city, and you know that will affect some of the pitching, and so forth. By allowing our bookies to change their lines, we give you permission to "follow your gut." Instead of inhibiting you, and forcing you to go by the line someone hundreds (if not thousands) of miles away from you that you've never met said, you can do what you want at our site. Utilizing your knowledge and experience, you can run your sportsbook as you see fit.
Then, basketball and hockey will start up, too. These games fill the gap left by baseball, as you can bet on these games basically every single day, too. Adding to these is college basketball, which may not have the longest season, but it sure has plenty of games while it's going on. As a bookie at our site, you'll be able to offer your players all of these games and so much more. With over a thousand events to bet on every month, you can give your players what they want.
PPH Services with More than Sports
We say in these blogs "there's never been a better time to start with an online sportsbook than right now," and that's basically always true. No matter when you're reading these, it's always a good time to get started. That may mean you're reading this in spring, summer, winter, fall – it doesn't matter. Today, there are some kind of live events going on that you can offer to your players. All you have to do is take the first step. Do so by heading to our site or calling (866) 225-5437.