At IDSCA, we have so many different big-time sports for our bookies' players to bet on. MLB, the baseball playoffs, the NHL, the NHL playoffs, the NBA and their playoffs, college football and so many others are offered here. With all of that in mind, you might think: "who would want to bet the NFL preseason?" The answer is way more people than you might think. The NFL preseason is a great opportunity for our bookies to get in new players as well as re-establish connections with players that they've had in the past. That's what our PPH bookie software is all about.
Bookie Software Throughout Training Camp
As of this writing, the NFL training camps are in full swing. That means that the teams have gathered at their respective locations. They're practicing, getting their draft picks and any other new team members up to speed before the real games begin. There's nothing to bet on just yet (although that will change plenty soon). Of course, our bookies still have hundreds of events to offer their players right now: baseball, MLS and others.
Soon, the first preseason game will begin. This is, low-key, one of the most looked-forward to events for many of our players. That's because this is the first real sign of the return of football. Sure, the draft can be fun for diehard fans, and training camp gets all of the team in one place, but that first preseason game is the first time that the players get a chance to hit someone who's not on their team. This first game is a great betting opportunity for our bookies.
That's because so many people who love the team are going to watch that first preseason game. Sure, the starters won't play much (or at all) but an extremely high number of football fans tune in for that first glimpse, that first look they've had at the team since last season ended. The feelings of hope, possibility, and potential are very real. Many of our bookies get folks who have set down an impulse bet: they're so glad to see their team again that they bet this first preseason game.
Of course, preseason games, with notable exceptions, rarely have all of the starters out there. If they do, it sure doesn't happen for long. Seeing the starters from one team play the starters on the other is unlikely to last for an extended time. So, the scores of these games can change in an instant. The favorites during the regular season might not be the favorites here, especially if they're going to play their best players not long at all. Due to this randomizing element, that makes these games more likely to have something unpredictable happen. Our bookies have been taking advantage of things like that for a long time.
Week 2 of the Preseason
In many television markets, the first preseason game is one of the highest-rated (if not highest-rated, period) television events in August. By the second game, some of the charm has worn off. The element of seeing your beloved team for the first time in months has gone. That doesn't make the second preseason game any less of an opportunity for our bookies, however.
First off, plenty of people are going to watch these games, and by extension, bet them. Also, the people who watch these games are more likely to be some of the biggest fans. The more of these players you can get to your sportsbook site, the better. They're the ones who will bet on their team all season long. Indeed, they're the ones that will bet on their team no matter what.
After all, when a team has a rough, losing season, even their most devoted fans can tune them out. Sometimes, this even happens when the team has a rough opening to the season. Those players might leave and not come back until their team is competitive again. The devoted fans, the ones who will watch the second preseason game, are the ones that won't let a losing season keep them from betting their team. Establishing a relationship with these fans can help your online sportsbook to grow, grow and never stop.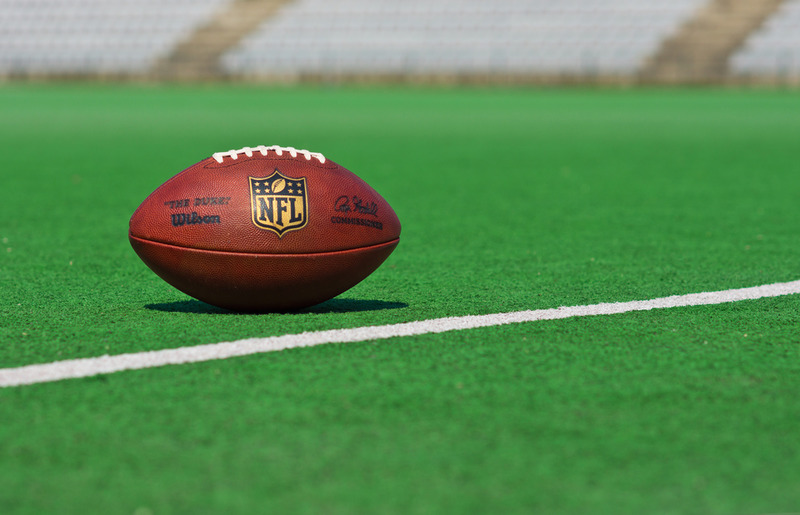 When the Starters Return
Each NFL team is different, but the consensus on "playing the starters in the preseason" tends to be that most coaches play their starters the most in the third game. This makes sense when you think about it: it's a few weeks before the start of the regular season, so if someone does have a minor injury, they could absolutely be back for when the games count for real. Also, it's after training camp, so presumably all of the players will be up on the changes that were made during the off-season. Draft picks will have been with the team for a while now, so it's a chance to show that they belong.
Obviously, there are going to be exceptions to this: some teams have free agents that will start but get more time playing in the preseason so that they'll be fully acclimated for the regular season. Quite a few football fans know about the "starters play the most in the third preseason game" concept. So, when the third preseason game rolls around, it's one more great opportunity for you to bring in more players to your sportsbook.
Whereas other sportsbooks may not offer as many games, or could otherwise drop the ball, with IDSCA, you'll always have a sportsbook that has your back. We offer as many different kinds of sports as possible (including preseason football) so that you can draw and connect to as large a player base as possible. Each of the preseason games allow you to do just that.
The third preseason game is often seen as a "dry run" for the regular season. Of course, for most teams, that "dry run" only lasts for a half or even a quarter. Then, the starters will be taken out, allowing for those "on the bubble" to make their case to stay on the roster. The nature of these games can make for a wild ending. It's not at all uncommon for the starters to have taken a big lead in the first half, only for the second, third and fourth string to lose it in the second.
Preseason's End and Beyond
The fourth preseason game is the one that people watch the least. This is more for the diehard fans than even the second game. The starters almost never played a single snap for the fourth game: it's just the players who are trying to get noticed by their coaching staff (or another team's coaching staff, for when they get cut). However, just by offering these games, you can get more people out to your sportsbook that you might not have had previously.
Then, the preseason ends, and the regular season begins. We don't have to tell you how great NFL games can be for your online sportsbook. Of course, during the time frame mentioned above, you won't be just giving your players the NFL preseason. Additionally, you'll have access to all of our college football games, Major League Baseball games and so much more. The NFL preseason is like an appetizer before the main course.
The preseason is a time for NFL coaches to determine whether or not these players are right for their team. We understand how important evaluation is, that's why we have a one-week free trial. In that free trial, you can use everything that our site has. That means you'll be able to access all of the games, set your own lines, and take everything for a test drive. You can see how our online sportsbook measures up and then hit the ground running. For more, call us at (866) 225-5437.