There's no one way to spell the phrase "pay per head site." It's not like this is something that's been around for centuries. It's a fairly new idea. We say that even though we're one of the most long-standing online sportsbook companies, as we've been providing them for more than twenty years. However you spell pay per head, payperhead, or some other way, it's a great way to offer people the opportunity to bet on their favorite games. In this blog, we'll go over how our sites can appeal to people of all walks of life, as well as what our bookies can expect from us.
IDSCA Payperhead
Our staff is both experienced and multilingual. That means that you can offer your players more help than ever before. This means that more people are liable to get their questions answered in the right way with our service, which makes them all the more likely to stick around in the long run. It's just one of the many services we offer that give you a whole new way of appealing to online gamblers. IDSCA is committed to providing the kinds of services that bring players in and keep them coming back.
A multilingual staff means that your players can get their questions answered in a language of their choosing. This means that you can appeal to so much more than just players who speak English. Spanish and other languages are available, so that you can get more players than ever before. On top of that, as many of our events are international (the Super Bowl, soccer and the like) you can get players in other countries and regions, too. Unlike a traditional sportsbook, an online one extends out and opens up a larger world of potential players.
On top of being multilingual, our staff is very experienced and knowledgeable, too. Too many other support staffs at other companies (whether in our industry or others) don't really invest in a support staff. They just get people off of the street, give them a binder of information, a headset, and say "go to work." That doesn't happen at IDSCA. We have a fully experienced and knowledgeable staff. They know the games. They know online sports betting. They can answer your questions and many others. Instead of someone who's just working a job, searching for the right information, we hire people who know what they're talking about from day one.
Mobile Optimization
With the rise of mobile smart devices, people can do more on the go than ever before. You know everything that your smart phone or tablet allows you to do in terms of buying, shopping, networking, working and the like – now you can use it to bet online, too. With our fully mobile optimized site, our bookies can organize their site from anywhere. If you have some down time at work, if you're in the back of a ride share stuck in traffic, if you're sitting around with an hour or two to kill, then you can run your sportsbook as we see fit. With mobile optimization, you can fit our sportsbook into your life how you want.
The same goes for your players, too. Now, they can get a bet down at any time. They don't have to worry about making time to be in front of their desktop or anything like that: instead, they can bet on the games when they want to. They can be on their lunch break at work. If they can't get to sleep in the middle of the night, they can get a bet down. If they're stretching before a run at sunrise, they can get a bet down. The same freedom we offer our bookies is offered to their players, too. With an online sportsbook like ours, everyone can do their business when they want to.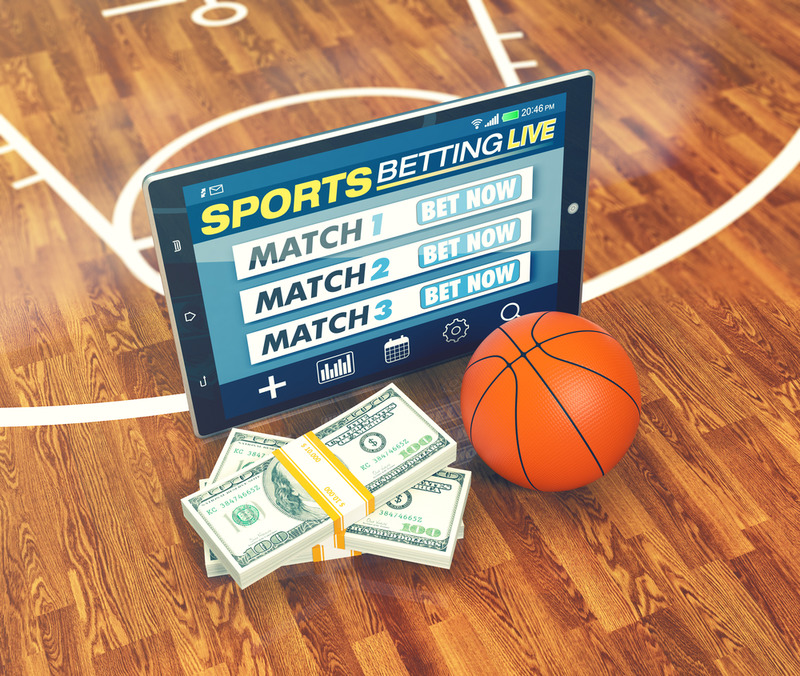 The Right Games
At our site, your players will be able to access all of the biggest games that they would want to play. The Super Bowl, the Stanley Cup Final, the World Series, the NBA Finals and more – they're all here. Of course, those are just the playoff games. You can find all of the games on the run up to these playoffs, too. That means that you'll have over hundreds of events to choose from each month that your players can bet on. With that constant action, you can get the players who follow the teams every day and bet like it, as well as the people who drop in from time to time and play for fun. You can get them all.
Of course, you aren't limited to the pro games, either. When you come to our site, you can get plenty of great college action, too. As of this writing, it's been about a month since college football wrapped up in the BCS Championship. College football brings in tons of action when it returns in the fall. Remember, college games aren't just on Saturday anymore. With the rise of so many cable channels, the games are also played now on Thursdays and even other days of the week. College football is bigger than ever.
Speaking of "bigger than ever," March Madness (as of this writing) is almost here. This is one of the biggest betting events of the year. With our well designed site, you'll be able to bring in all of the most knowledgeable players to your site. Additionally, you'll be able to get the folks who don't really follow college basketball, but know that this is the time when the tournament takes place. Maybe they have a bracket or two that they do at the office, perhaps it's chosen based on what team name they think is the most unique, but they're the kind of people who absolutely bet on these games. We can help you to reach out to them.
More than Just Games
Of course, our site offers so much more for your players to bet on than just sporting events. While that makes up quite a bit of our site, it's sure not all we have to offer. Additionally, we have a complete racebook. You can bet the ponies wherever you are. This is great during the winter months for people in winter climates. After all, their favorite racetrack may not be in operation at this time, but they still want to bet on the horses. So, you can provide them with a great option: they can bet the horses from home.
That kind of convenience is really what sets our online sportsbook apart. Now, instead of having to drive far away or take a trip, your players can bet on horse racing whenever they want and from wherever they might be. The horse racing season doesn't have to end because it's snowing outside; indeed, when you put your IDSCA site together, it could be just heating up. You'll be providing them with the one thing they're really looking for: more opportunities to bet on horses.
We can give your players so much more than just a racebook, too. In fact, your players can play all of their favorite casino games, too. Even though casinos are more prevalent than ever before, not everyone wants to get out of the house. It's still the kind of thing you have to drive to, get dressed for, and so forth. With our casino games, you can just bet on the games from sanctity of your own home, or wherever you might.
You can make money off of all of this. You can offer players options that they've never had before. All you have to do is start a free trial with us. With our free trial, you have access to everything from the moment you sign up. To see how it works, give us a call at (888) 369-4407 or head to our IDSCA site.