When you're a bookie, you are your own corporation. You are your own business. You make the choices, you call the shots. Treating it like a business is incredibly important. If you ran a company, you would have to keep track of your employees. You'd make sure they were doing their jobs. If they weren't, then you would have to do what was necessary to make sure that turned around. Whether it was through them improving their performance, or you deciding to go in another direction, you'd have to make the decision that was best for your company. In this blog, we'll discuss why you should hire the pay per service IDSCA has to offer.
Your Pay Per Service Site
Too many bookies are content to get by (or try to get by) with an online sportsbook that doesn't quite cut it. It may load slowly (if it indeed loads at all). Maybe it only works (when it does) on desktops or laptops, and is an absolutely nightmare when someone tries to load it on any other kind of device. If you had an employee that wasn't pulling their weight like that, you would absolutely fire them. If you have an online sportsbook, and that's what your provider is giving you, you should let them go. Then, you should get the kind of service that gets the job done right.
How Pay Per Head Should Work
Here at IDSCA, we realize that the main thing our pay per head should do for our bookies is simple: get out of their way. By and large, bookies know how to run their business and their sportsbook. Our job is just to give them the tools to do that best. By providing the best, most state of the art ways to do so, we're helping our bookies to have the best business they possibly can. We see our job as to facilitate bookies, not profit off of them. We build the platform, we build the foundation: you do the rest. That's how we've helped so many bookies to have service that they're proud of.
Every team has their stars that they trust. For many teams, they're the starters. They play the most, they're out there in essentially all situations, and their fans have their jerseys at every game. That's what our IDSCA sportsbook can be for you. This can be the service that takes your bookie business to the next level. We're able to do that for a variety of reasons. Not the least of these reasons is the fact that we're always improving our service. We're never content with how it is, and we're always looking to make it better and stronger. While we're proud of it, we never stop trying to improve our pay per head site.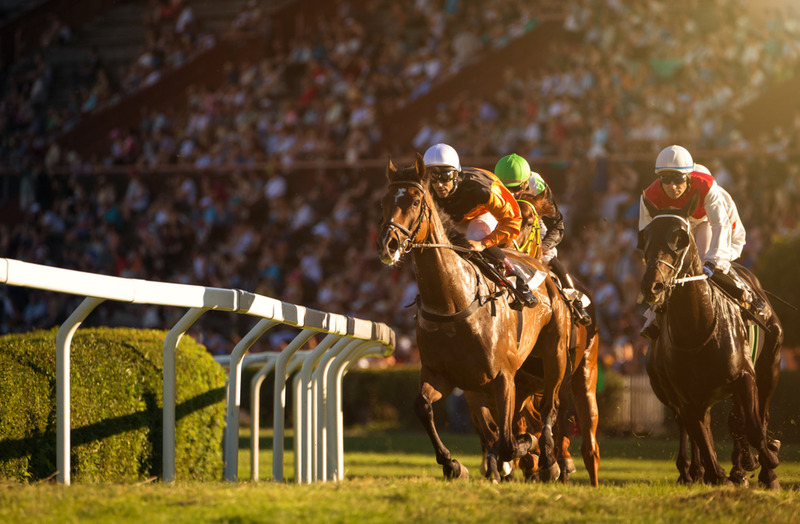 More than Sports
Of course, a majority of what we offer are the big sports: football, basketball, baseball, soccer, and plenty of others. There's a reason that this is called an "online sportsbook." That's where most of our money and our bookies' money is made. However, it's important to note with IDSCA you get so much more than just a bookie service. On top of that, you'll also be given some other wonderful games that can make you even more money. Better still, they can extend the reach of your sportsbook, so that you're drawing in so much more than just people who bet sports all the time.
One of our most attractive of such offers is our racebook. This gets your sportsbook connected to all of the best horse racing all across the country. When we say "all," it's not exactly an exaggeration. With more than 200 races to choose from, you can give your players the races they want when they want them. Better still, with our mobile optimization; you can give them these races where they want them, too.
As of this writing, it's early March. In many places throughout North America, signs of spring are beginning to show up, but they sure aren't everywhere. That means that there's plenty of snow throughout this country. When it's snowy, cold and blustery, that's not exactly weather that makes people want to go out and get to a horse race. That's where our service comes in for your players.
So, no matter how bad it is outside, they can still get all the excitement they're looking for. They don't have to give up on horseracing; they just have to go to your site. There, they'll find races all across the country. They can have all the fun they want, all without leaving their home. Instead of having to put on heavy coats, gloves and more, they can do it from home. Moreover, plenty of places don't have horse racing right now anyway. So, you could be their best, only option for it. That's a powerful thing.
More Players, More for Bookies
The person that bets on horse racing in early March might not be the same person who's betting on baseball, or the NBA and NHL playoffs. Thus, if you can bring in this player, you'll have a whole new sportsbook player that you might not have been able to get otherwise. This can be a real game changer in terms of the reach of your business. After all, traditional bookies were limited to the people that would contact them, that wanted to bet on those games. Instead, you'll be able to expand your base that much farther and wider.
On top of that, we have so much more than just the racebook to do so. For example, we also offer so many wonderful casino games. This is all the fun of the casino, the table games and more, without your players having to go to the casino. We know that many more cities have casinos than ever did before, but we also know that getting to them isn't always easy. Some people who would like to go to the casino don't want to have to drive across town. Perhaps they don't feel like getting dressed up to go get there. With your sportsbook, you could give them so much more.
Our online sportsbook is convenient, not just for our bookies, but for their players as well. Going to a horse racing track or to a casino is time consuming. Even if you're relatively close to such places, you still have to figure out a way to fit it into your schedule. With our services, you don't have to do that. Your players can play everything they want to play without having to leave their home, or even their favorite chair. They don't even have to be in front of their desktop computer. So, they can multitask.
Our bookies have told us wonderful stories about players playing during Thanksgiving, long movies, other games, that kind of thing. If you're in the back of a cab, or walking through a mall, or even waiting in a waiting room, you can get a bet down. That's the beauty of our system. It's convenient for everyone.  Of course, just as your players can fit the sportsbook into their lives, our bookies can, too. So, you can work on your sportsbook during your break at work, during a long commute on public transportation, or may of other times.
We've made a business model that you can fit into your schedule. If you go to our site, you'll see everything that we have to offer. Beyond everything we've mentioned above, don't lose sight of the more than 1200 traditional sporting events that are offered to bet on our site. To see how convenient it can be, sign up for a free trial today. We offer the absolute best free trial in the business: seven days with all services included. Learn what a sportsbook can do for your business and your life when you call us at (866) 225-5437.