A pay per head sportsbook services is a great way to make money any time of year. One of the major reasons for that is simple: sports never stop. There's never really a time period when there are no sports going on or nothing for your players to bet on. Really, there are few days throughout the year without some kind of major sports event, much less extended periods of time. Some times of year are hotter than others. In this blog, we'll cover some of the big sporting events right around the corner as well as how our online sportsbook can help you take advantage.
IDSCA Pay Per Head Sportsbook
Here at IDSCA, we've made our sportsbook so that it can help players make money literally all of the time. When there are sports going on, you'll be able to have your players bet on them. We have the biggest games as well as some of the lesser games, too. That way, you'll get the casual players who enjoy huge events as well as the diehard fans who will watch their fans every single game no matter what.
March Madness
As of this writing, March Madness, the NCAA Men's Basketball Tournament, is right around the corner. This event seemingly gets bigger every year – literally. With the addition of the play-in games, there's more to bet on than ever. What used to take just a few weekends now feels like it takes over the entire month of March. This is one of the most bet on sporting events every year, right up there with the Super Bowl.
The beauty of March Madness is that people bet on who haven't watched a college basketball game all year if ever before in their lives. It's a cultural "thing" – something that offices talk about, something that folks discuss, even if they don't actually follow college basketball. This is perfect for the online bookie: so many players who want to bet on it in a simple, easy way. That's where our online bookie software comes in. With IDSCA, players can find your site and bet on the game there.
This is one more area where our ability to let you set the line comes in handy. Many of the teams in these games aren't on television often: specifically the teams that win the conference championships of smaller conferences. So, if you happen to know something, or if you've seen one of these teams play quite a bit, then you can offer a different, more advantageous line than what might be coming out of Vegas. That way, you can offer your players an even more unique experience.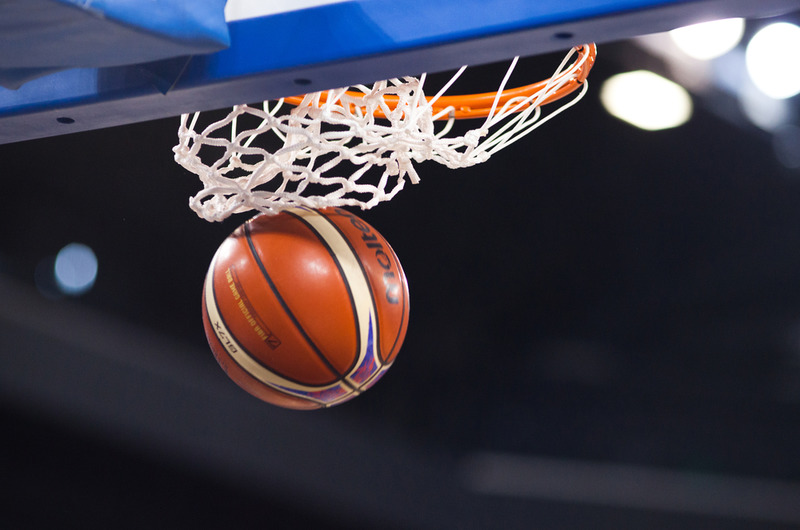 NBA Playoffs
The NBA playoffs will be here before you know it, too. Just as spring has sprung, summer is soon to follow. That means that the tournament for the NBA championship is right around the corner. In all likelihood (barring injury, an impressive collapse or other factors) the Golden State Warriors are again going to be the heavy favorites. You might think that this makes it not appealing to bet on these games, but our software makes it possible to bring in more people than ever.
You can offer a different line on the Warriors games if you'd like. You can favor them by more points or less. That way, you can bring in people who are very convinced the Warriors are going to win or people who are very convinced that the Warriors are going to lose. You can use your own expertise to make your sportsbook that much more powerful and popular.
By that same token, we know that we've mentioned two examples here of changing the lines for your sportsbook. That is a feature you can find at IDSCA that you might not be able to find at other places. However, that's not to say that you have to do this. Indeed, many of our most successful bookies don't set their own lines. Instead, they go with the standard lines. That's OK, too. You don't have to have followed every game in the Colonial Athletic Association to run a successful sportsbook. We built our software to work with bookies of all skill levels and experience.
The Stanley Cup Playoffs
Just before the NBA playoffs start, the NHL ones will, too. This is an excellent opportunity for online bookies to make some money. Unlike basketball, where there's a heavy favorite, the hockey field is wide open. As so many different teams can win, you can draw in any number of fans and players from any fan base. Yes, as of this writing, the Tampa Bay Lightning do have the best record, but they've also had many playoff failures, too, which is a major reason that they aren't seen as a runaway favorite.
The other great thing about the Stanley Cup Playoffs (as well as the NBA ones) is that there are so many games. This isn't the NFL playoffs, where there are three weekends of games. While those are wonderful betting opportunities, it's still just the month of January and one day in February. With hockey and basketball however, the playoffs go on for months. They continue for long stretches of time. The hockey playoffs start in April and end in June, for example. You can have games going essentially every night.
In fact, just as the NHL playoffs are dwindling down (to the conference championships and then the Final, where indeed there aren't several games going on every night) the NBA playoffs come in to pick up the slack. Then, you can have big money coming in essentially every night. As these are the marquee matchups, you can bring in so many more players than you might otherwise. The casual fan might have caught a game or two during the regular season, but once the playoffs started, they could be in for so much more.
You might say: "but this is spring, it's not winter. People will be doing more away from their computers." Exactly. Luckily, if you come to us at IDSCA, you'll be with a company that can help you take advantage of that. See, our site is completely, fully mobile optimized. That means that your fans will be able to take advantage of our site wherever they are. So, (depending on their internet connection) they can be out on a hike, they can be enjoying the fine weather, all while getting a bet down.
The key to this is that the site loads fully and completely on any kind of device. So, your players don't need to be anywhere near a big, powerful desktop to get all the features and functions that they would if they were at home. All of that can be right in the palm of their hand. With that in mind, they can be out playing pickup hoops with their friends, they can be at the gym, they can even be at the game itself all while getting a bet down. This means that you can get players where they live, instead of having to hope that they'll come to you when they're at their computer. Our service makes it easier than ever to bring in the players that you want.
At first, this can all sound a bit overwhelming, we get that. That's why we encourage you to take our free trial. All of this will be at your fingertips from the moment you get started. Really. We've never understood those companies that do a "free trial" and only show a few of the functions. That's not a great way to see how a service works. Instead, ours lets you see everything at once, so that you can understand the true power of IDSCA. Start a free trial at our site or by calling (866) 225-5437.