It's beginning to look a lot like the playoffs. As of this writing, the NCAA college football playoffs are set and the NFL playoffs are beginning to fall into shape. This is the perfect time to get started with our pay per head service. You can jump right into the deep end with our software, so to speak. The profits that are available of this time of year are as good as they can be during any time of the year. The truth is that there are so many sports going on and so many events available through our software; you're always going to have something for your players to play. In this blog, we'll go over what the IDsca can do for you and your players.
IDSCA Pay Per Head
One of the great joys of sports is comparing the current greats to the legends of the past. Could LeBron beat Jordan? Could Crosby best Lemieux? How would the Super Bowl champion Philadelphia Eagles match up against the group Dick Vermeil took to the Super Bowl in the 80's? These kinds of conversations have made sports talk go for years and years. In online sportsbooks, it's a different conversation. The sportsbook that was great in the past is the same sportsbook that's great today. IDSCA was the Originator 20 years. Today, it's still the best online sportsbook. Players age and retire; great online sportsbooks offer more features.
The Best Features
Of course, the sportsbook we offer today is so much more advanced than what would offer even just a few years ago, much less twenty. That's because while we were always proud of our sportsbook, we never content with it. We were always looking for ways to make it better. So, that's why we kept improving it, adding new features here and there. Today, we have an online sportsbook that gives you more than any other sportsbook in the industry. To make sure that you know how great it is, we offer all of it in our free trial. Other online sportsbooks may only give you limited features during the free trial. We give you access to the whole thing.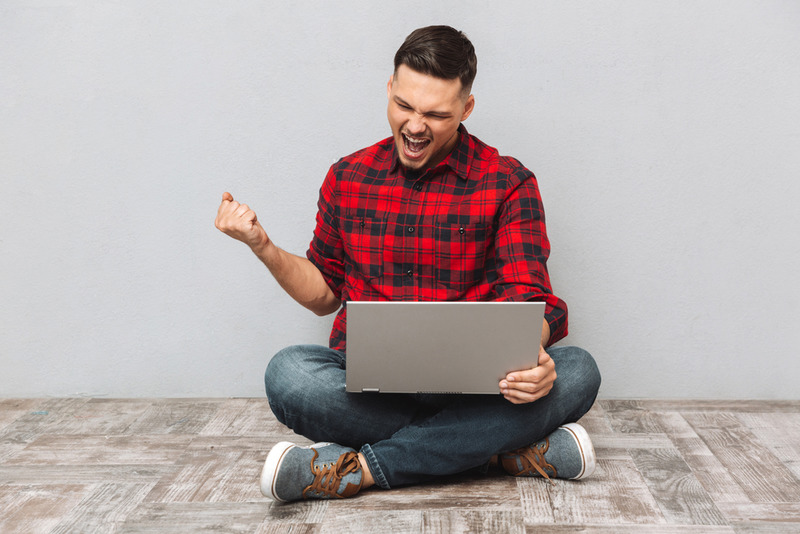 Control for Bookies
We believe that by empowering bookies, we're giving them the best opportunity to make an online sportsbook truly their own. So, that's why we give you full control over your lines and offerings. You can take what the accepted line is or you can make your own. You know your players. You know the game. You know what you want your book to be. That's why we give you the most opportunity to make your book what you want it to be. With this level of control, bookies are always in charge of their book. By that same token, you don't have to make your own lines. This level of customization enables you to make your book your own.
Control for Players
Of course, we want to give your players some features they wouldn't be able to get elsewhere. Our new real time, in-game wagering for all the major leagues enables them to make the bets that they want to make. In the old days (say, just a few years ago) as soon as the game started, the betting was over. So, if you had players who really wanted to play but were unable (or in traffic, in line, or stuck for some other reason) the player and the bookie were out of luck. Now, that's all over with: if your players want to bet during the game, we give them that option.
By that same token, we make your online sportsbook easy to access, too. The truth is that your players have so many options for them gaming entertainment out there. Indeed, everything is just a few clicks away. So, if your sportsbook doesn't load quickly, or isn't completely optimized for their screen, they're going to go with something else. We keep that from happening. We've fully mobile optimized our site. That way, your players can open it easily and quickly no matter what kind of device they're on: tables, smart phones, desktops, laptops or anything else.
Not only does that mobile optimization change who can access your site, it changes when they can access your site. So, your players can bet the game while they're standing in line. They can do so while they're in the backseat of someone else's car. Indeed, they can actually get a bet down on a game they're at. This kind of customization is unheard of in online sportsbooks, but we offer it to all of our bookies. There's no better time to get started than during the New Year. To start your free trial, give us a call at (866) 225-5437 or head to our site.