If you've been around sports marketing for any period of time, then you've probably heard a sales pitch that's something like "use what the pros use." You see this in everything from the equipment (such as Tiger Woods' golf balls) to the paraphernalia (jerseys of your favorite players) and so forth. These items are more attractive and worthwhile because they're used by the professionals, the people who actually do this for a living. The same holds true with your pay per bookie service, too. Here at IDSCA, our service is used by plenty of bookies all over the world. Additionally, some of the clients we power are the biggest in the business.
IDSCA Clients
If you go to our site, you'll see a list of some of our biggest clients. However, you don't even have to go to our site to find them: you can just search for some of the biggest, most successful sportsbooks online. 5Dimes, BetDSI, Heritage Sports, "My Bookie," "Trade Winds," "YouWager.eu" and more – those are just some of the clients that we power with our sportsbook services. We supply them with what they need to run the biggest sportsbooks.
You might think: "well, what does that have to do with me and my bookie business?" Well, it means that we can take everything we do for these enormous companies and make it work for yours. Everything that we do for these global behemoths, we can do for you. Imagine all of our sportsbook resources centered around your business. Imagine the growth you could experience, the number of players that you can bring in. That's what we can do at IDSCA: we can give you everything that the biggest sportsbooks online have to offer.
Pay Per Bookie Service for Bookies  
We believe that anyone who wants to be a bookie should have the opportunity. So, we make sure that our services are centered on the individual bookie, too. Yes, we can work with the larger companies when the opportunity presents itself, but our bread and butter, what we focus on, is making sure that individual bookies have all of the resources they need to be successful, all season long. You shouldn't have to have an entire corporation behind you to be a success. Instead, all you need for support are our IDSCA professionals. We give you the resources you need to launch your bookie business to the next level.
For example, we know that many people have wondered something like: "how can I start a bookie business without infrastructure? I don't know where to begin." We have that part covered for you. When you sign with IDSCA, your sportsbook will run on all of our servers. The servers we use are up 99.9% of the time and more. That means that your site will always be up when someone wants to check it. Instead of going on late at night and finding a "maintenance" message or something similar, when someone wants to find your site, they'll be able to.
This is a bigger deal than most people realize. When someone goes to a sportsbook site and finds that it's down, it's incredibly hard to get them to check it a second time. just having a site that's up when you want it to be up can make all the difference in the world between someone who never comes back to the site and someone who's a lifelong customer. You never want to lose out on potential players due to a technical issue, and our servers (and more) make sure that you won't.
Beyond having the servers, we also make sure that you have a site which is responsive, that people are going to want to go to. Often, we'll have potential players ask us something like: "How am I ever supposed to start an online sportsbook? I don't know the first thing about designing a website." You don't have to. Indeed, many of the greatest, most successful bookies of all time didn't know how to build a site, particularly one that could open on potentially any kind of mobile device.
That's where our technology comes into play yet again. See, our site is entirely mobile optimized. That means that anyone who clicks on your site will be able to open it no matter where they are, so long as they have an internet connection. They won't have to worry about it only loading halfway, or loading oddly and incompletely, or failing to respond to their commands. Instead, it will load quickly and completely, ready to be used regardless of circumstance.
This can make all the difference in the world for some potential players. Many of the people who bet on sports are doing it for the rush: it's an impulse thing. They want the thrill of it, the excitement that comes from living in the moment between "all is lost" and timeless victory. It's hard to get too excited when your site won't load, or only loads half of the way. A potential player, even an enthusiastic one, is liable to turn elsewhere should this happen to them. We ensure your site is mobile optimized so that it doesn't happen to you.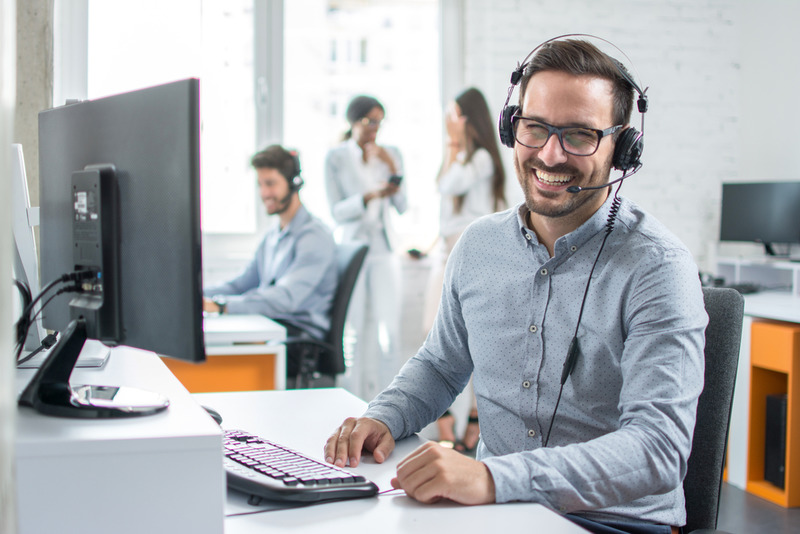 Multiple Kinds of Support
Another question we often get from potential bookies is: "Sure, I know a lot about sports, but I don't really know much about the technical aspects of this. If I go with IDSCA, and one of my players calls me with a tech question, I have no idea what I'm going to tell them. What should I do?" This is a very legitimate question, and it's one more thing that we take care of for our bookies. When you sign with IDSCA, you'll get a customer support line.
You'll be given a number that you can give to your players. Then, if they have any questions about the technical aspects of the job, or something similar, they can call that number. Think about how much that saves you, in terms of time and money. If you were to try and tackle technical questions yourself, that could greatly eat into the amount of time that you have every day. That's time that you could spend growing your sportsbook, setting your lines, or doing literally anything else.
Beyond that, it's entirely possible that you wouldn't be able to answer their tech questions, which could make even the most ardent players lose faith. Of course, even having you weave your way through their questions is better than having no tech support whatsoever. Your players could feel abandoned then like they were just simply dropped off and let go.
If you were to try to put together your own tech support group, that would cost you a lot of time, money, and everything else. You'd have to get these people up to speed, pay them, and so much more. Instead, we've taken care of all of that for you. Our tech support professionals are just that: professionals. So, they know not only how to do tech support right, but they know about sports as well as our technology. See, we don't just hire anyone for tech support. We hire the best, and then we train them so that they can do this job for our bookies. Moreover, so that they can do this job for our bookies at a very high level.
IDSCA for Bookies of All Levels
Whether you've been running a sportsbook for seemingly your entire life, or you've decided now is the time to start (or basically every other kind of bookie in between) we have the software that can help your business to grow. You can set your own lines, offer the race track, casino and more. Better still, you can do all of that during the free trial when you call us at (866) 225-5437.