There are probably hundreds of online sportsbooks operating in the internet today. Bookmakers  and online gamblers want a betting software that can cater to their betting pleasure. A bookie website that can  provide services when needed. It is therefore advisable to be on the best online sportsbook when you want your gambling experience smooth and hassle-free.
The Best Online Sportsbooks for Bookmakers
Bookmakers opt for a website that make money and increase their revenues. Here are some tips for odds masters in choosing the right betting online sportsbooks software for their cloud betting  business.
An attraction to potential online players
Have a website that can attract curios surfers to visit your sports betting site. But don't allow web developer to make fancy designs on your site. Settle for a practical and useful inter-phase that is easy to use for your clients.
A User-friendly Sportsbook
There will be a tendency of player migration to sites that can cater to your client's needs. A complicated menu board will confuse your players causing them to seek other betting sites that will address their playing comfort and ease of transactions. An online sportsbooks that is easy to use will attract old an new gamblers to use your betting platform.
Customer Support
An odds master will need all the help he can get especially when his punters are too many for him to handle. The Best Online Sportsbooks for Bookmakers will deliver the required services when bookie need them most. An Online Sportsbook registering from a hundred to two hundred players will require dozens of agents to handle the transactions coming in and out of the business.
One of the best online sportsbook in the market is operated by IDSCA. The betting software has the following features that will help you earn more and provides you growth to your business.
Call Center Agents
The betting site employs professional and polite call center agents that can provide prompt service and customer support. Imagine yourself doing the meager things that could be delegated to an army of service oriented call center agents; it could take you a whole day to answer queries about your betting platform and the services you offer. The Agents can answer to the queries of your group and assist them with their concerns regarding their betting pleasures.
Multilingual Staff
Not only does IDSCA have the trusted call center receptionists, it also has multilingual staff that can cater to non-english speakers. The wagering company can accommodate foreigners that speak Spanish, Chinese, German, Italian, Russian and among other lingos with high betting transactions.
Live Tracking
When a bookmaker works with IDSCA, the site equips him with the live tracking tool that allows the odds master to monitor his online business operations in real time. With this feature, the bookie is allowed to make adjustments so he can lead his online sportsbook to stay positive with regards to financial flows.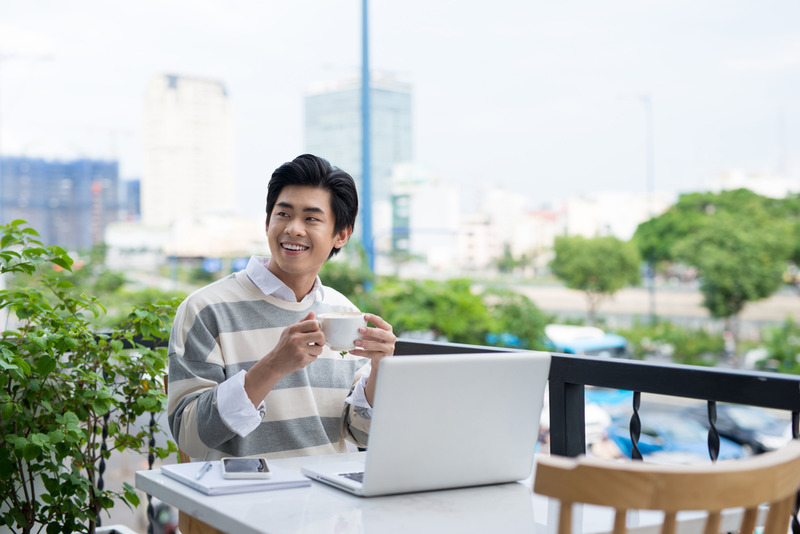 The Online Sportsbook and the Pay Per Head Betting Software
The pay per head betting software integrates with the online sportsbooks for maximum results for the bookmaker and its punters. It is the most convenient innovation that sportsbook developers contributed to the online gambling industry. With IDSCA's pay per head software, a bookmaker can now monitor his betting business with ease and convenience. Odds masters using the platform can accommodate his punters from anywhere in the globe as long as the player has a stable internet connection.
When a bookie registers with IDSCA, our betting company will assign personal IDs for your group's access to our site. As a bookmaker, you will assign the codes to your punters. The personal codes will identify them with your account and their transaction will be on the list of transactions under your name. Accounting is one of the strengths that will elevate your online betting business versus your competitors.
Back Office Support
Our support to our bookmakers does not stop in the front desks of our operations. IDSCA will provide back office support that includes the management of your operations as an option. One of the management functions that the best online sportsbook provides is the accounting system interfaced in your website. All transactions has accountability that is channeled to your account if they belong to you. You can also ask for daily, weekly, and monthly reports of your data to carry your betting business to a profitable position.
Sportsbook
The Sportsbook is constantly updated to provide its customers with the present sports betting actions from all over the world. The best online sportsbook offers a wide array of local and international sporting events for the online punters. Here are some of the Sports events offered on the IDSCA betting site: basketball, baseball, hockey, football, boxing, mixed martial arts, cricket, cycling, darts, esports, motor sports, pool, rugby, soccer, tennis, winter sports, and other sports events.
An efficient online sportsbook will offer major international events in its array like the NBA, NHL, MLB, and Grand Slam Tennis (Australian Open, French Open, Wimbledon, and the US Open). You will also find the opportunity to bet on Motorsports Internationale with Formula 1, NASCAR, Formula BMW, Formula Ford, and other Motorsports. The site has Winter Olympics, the Olympics, FIBA, Rugby, and Soccer's World Cup among others.
Bet Offerings
When a complete array of sporting events are featured in online sportsbooks, betting options follow to complement the wagering operations. Here are some examples of betting options:
Money Line Bet
This betting option is the simplest and easiest to understand in wagering. You will just have to choose who will win between competing teams or individuals. Example in Tennis :
Argentina Juan Martin Del Potro : 2.15
South Africa     Kevin Anderson : 2:00
A punter will opt for the player he want to place his bet on with the corresponding money lines. The winner of the match will determine the amount the bettor wins for his wager.
At The Spread
Punters will again choose on which team he places his bets on with the corresponding spreads offered by the online sportsbook. Example in Basketball:
Denver                      +2.5                   ( -110 )
San Antonio             -2.5                    ( -110 )
ATS (at the spread) is a popular form of bet placements. The players places his wager on his chosen to cover the point difference in the spread. With the illustration above for Thursday's night betting, the San Antonio Spurs has to win by three points for the punter to win his bet on the Spurs. Bettors who play on this betting option wagers for his team to win by a margin of points. In the example above, The Spurs should have a margin of 3 points for the punter to be a winner in the online sportsbook with the corresponding odds of -110.  
Handicap Betting   
This betting option is similar to the spreads. The option uses points or goals deducted to actual scores for the purpose of wagering. Here is an example of the handicap bet:
Golden State Warriors                     -9.5            ( 1.99 )
Los Angeles Clippers                       +9.5            ( 1.86 )
The figures above depicts the value of money you will get if you opt to place your wagers on your chosen team. If the Warriors score over 10 points from the LA Clippers, the punter wins his beat with the corresponding money line. If the margin is below the given handicap, the gambler loses his bet.
Totals: Over/Under
This betting option is very popular and easy to understand. A bookmaker will set a line for the total score of both teams. The bettor will choose on an over or under in the total score. The moneyline for these betting type is almost the same of closer in value. The totals are available for betting quarterly, halves or full matches. Example:
Philadelphia 76ers                                Over   227.5     ( 1.86 ) match 
           vs                                                       
Toronto Raptors                                    Under 227.5     ( 1.95 ) match
In this illustration for the semi finals round between the Raptors and 76ers, the set totals line is 227.5 with its corresponding money value. If you chose the over in the totals, the sum of the scores of both teams should be over 227.5 to win 1.86 for your dollar. If the total score falls below 227.5, you lose your bet.
These are just some of the betting options that IDSCA offer to online sportsbook enthusiasts and the benefits bookmakers will avail once you register with us.
To learn more about IDSCA, visit our website at www.idsca.com, or you may call us at (866) 225-5437. You may send us an email to [email protected].
Join our dynamic business operations and see your business grow.