There are plenty of companies offering services for online sportsbook business but not every one can boast of quality service from the time of sign up until actual use. This is what separates IDSca from other bookmaking tools. It is built for any type of bookie, from a beginner juggling only a few players to big time bookmakers taking action for the biggest games. 
Its easy to use. The system has been tested by hundreds of satisfied partners and the players have no complaints, as well.
Are you curious if you should be the next to sign up? Let us give you the lowdown on why IDSca is the perfect fit for your business.
Advantages of an online bookmaking service
Being a bookmaker in the competitive online betting business is quite difficult for a newcomer with very little idea about how the business works.
Latest Trends: IDSca provides partners with the latest updates on betting trends from the biggest to the smallest games so they can take action from their players with full confidence. As a partner, all you need to do is access your account to unlock all the information pooled from experts in the sports industry and you can feel like an expert, yourself.
Dedicated Account Manager: When you make a call to call centers, you often feel like part of a statistic, a single client in a string of many. However, IDSca provides its partners with expert service and a dedicated agent to handle all of their concerns. 
This means that your account manager can competently handle all of your questions quicker and more efficiently because they know your account like the back of their hands. This service is part and parcel of every partner account with IDSca.
State of the Art Technology: The IDSca online sportsbooks was designed and developed with the idea that it can be used by any type of user.
This means that whether you are tech savvy or simply a tech noob, you can operate the platform with an equal amount of competency and ease, just as you would any app on your mobile device.
The system makes it easy for partners to grow their business by helping them manage multiple players at a time. The platform gives the best odds as a full pay per head sportsbook, online casinos and racebook offerings. The system also includes live-in game sports betting to major tournaments and leagues, which are the most followed sports events in the industry.
The system is compatible with tablets and mobile devices, which gives partners an advantage because they can access the system anytime and anywhere. This means you can manage your players' accounts by accessing the system on your device. You earn professional cred for being able to take wagers, even on the go.
Speaking of technology, IDSca also invested millions in developing the infrastructure for a seamless system. From satellites to servers to cyber security, partners and players can ease their minds from the worries of technical glitches.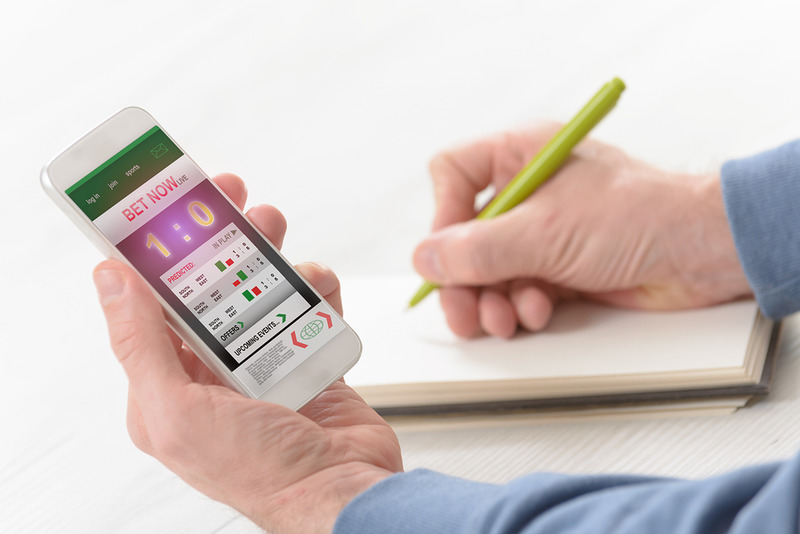 Why should you start your online sportsbook business?
Now that you have an idea of what an online sportsbook can do for you, you must understand why being an IDSca partner is the right direction for growing your business.
Online sportsbooks makes your business scalable. Because the system is automated, the data is processed by the platform. It provides you with reports and analysis so you can stay on top of your business and learn about your players while you're at it.
Mobile friendly: Because IDSca is mobile and tablet compatible, you can be one of the first on this new trend before it fully blows up. While there are more players betting on their desktops at the moment, an article on Technavio hinted that the next wave of betting will happen via mobile as more players crave the ultimate gambling experience.
Less cost. By signing up to be an IDSca partner, you eliminate the cost of establishing a physical office, and with it the overhead cost of utilities, staff salaries and rent. You can simply take your business wherever you are. Without a physical office, you also free yourself from constraint of operating only within business hours so that means you can take wagers at any time during the day or night.
Super secure system: Because the business entails you to handle data, privacy is a primary concern. Because of the system's focus on cybersecurity, you can be sure that your information, as well as your players' info will not be leaked outside of the platform for any purpose.
Free trial: IDSca wants you to get the ultimate online bookmaking experience with a free trial period. Signing up is quick and easy and you get access to all of the features of the software at no cost to you. Breeze through the bookmaking business with a few simple steps. Make the experience as rewarding for yourself as your players and you don't even have to spend an arm and a leg to do it.
Sign up now
IDSca's team of experts is always on standby to receive queries about building your business from the ground up. They're ready to help you from the time you sign up until you become a full pledged partner.
Let IDSca help you maximize your business by providing you with the best service available on the industry with unrivaled tools to ease your workload.
Become a confident and competent bookmaker in a span of minutes and become a frontrunner in the field instead of simply following market trends set by the high rollers in the field. IDSca gives you full control of your business with the right tools.
And the best part is that its reasonably priced for the amount of features that the system offers. It's basically a win-win, but don't just take our word for it. Experience it for yourself to understand why majority of those who signed up for a free trial quickly decided to become full partners in the business.