The legalization of online sports betting in the United States has opened doors for many aspiring bookmakers. Those who are determined, willing and have passion for sports can set up their own per head wagering website.
In order to launch a per head wagering site, a smart bookie uses a pay per head service such as IDSCA to help him make his sportsbook business a money-making machine. The great news is, a bookie doesn't have to be a millionaire just to get started. 
Starting Your Online Per Head Wagering Business
As a bookie, you must know that online bookie operates much differently from those Las Vegas bookies. Although both have the same concept, online bookies can offer more to bettors. It's the main reason why online bookies have a higher percentage of becoming successful with their online per head wagering business.
Once you've decided to establish your own per head wagering website, you can start looking for the right per head company that can provide you with the right service needed. However, you don't have to look farther because IDSCA is just a phone call away and you can also reach them by visiting their website at www.idsca.com. They'll be happy to assist you with any queries that you may have.   
After signing up with them, you can now start your online per head wagering business in just a few minutes. You'll have the privilege to:
IDSCA's skilled graphic designers can set up your per head wagering website masterfully and creatively. Having an attractive and easy to use dashboard can engross more players to your bookie site. 
Organize Your Budgetary Management
Your capability to payout and collect from your players is one of the most crucial aspects of having a per head wagering website. Your unblemished character will linger whether you disburse your winning bettors on time and in full. To achieve this, you need to have a solid collections stratagem. 
Not one per head service company offers this feature because they don't want to have anything to do with your players. They don't want to have any direct contact with them or ask for their pertinent information. This conforms to their non-compete policy where you won't need to worry yourself about someone or anyone will steal your bettors. Invisibility is one of the features that online bettors really love.
Choose Well What You'll Offer
Apart from the major sports league that you'll offer (basketball, football, baseball, and hockey), there should be other sports that your per head wagering website must offer. You must be able to offer other types of bets, line types, and other products which include horse racing, casino games, and others.
As a newbie, it's understandable that there are things that you don't know and must learn. IDSCA will be there for you to provide assistance until you can stand on your own. They offer diverse sports and leagues and have broad live betting and casino interactivity.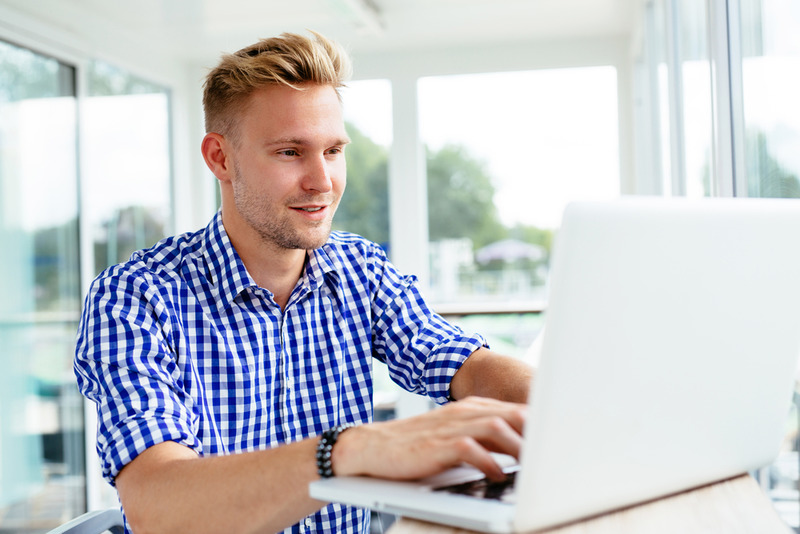 Unfold Your Bookie Offering
No doubt that bookmaking is considered one of the most lucrative online businesses around the world. However, increasing costs have been interfering with bookie profits previously. To counter this, you need to do something.
Come Up with More at a Fair Price
With per head wagering, you can manage your players' to stay where they are and transfer your bookie business offshore at a reasonable price. Through operation outsourcing, you'll reduce your monthly expenditures efficiently and boost your profits. Simultaneously, you can come up with more offerings to your bettors which is a win-win situation for both parties. 
It's recommended that you use a per head wagering service to stretch your markets offering that will cover more sports events not only locally but also internationally. Don't forget to include other major profit-generating games such as horse racing and casino games. 
It's worth noting that live betting is one of the most significant trends in the sports betting industry. IDSCA can help you better in this field and incline more bettors to build up and increase your customer base.    
Per Head Wagering Software Tools to Amplify Your Profits
Your per head wagering software is your best buddy to become a successful bookie. Amplifying your profits depends on how you utilize your bookie software. Use the following management tools wisely to increase your profits and to stay in the business for a long time.
Maximum Wager Limits and Mass Modification
This will save you time and while getting the hang of it, it'll help you prevent your profits from coming to nothing. Some types of bets such as prop bets are not usually offered in a majority of sports events. However, in sports where they are offered such as the Super Bowl, you might need to set max wagering limits on these kinds of bets.
The increase in the customer base of your per head wagering website can be an advantage or a disadvantage. When it starts to grow bigger, it becomes hard to manage. Before you know it, a sharp player has been wreaking havoc already on your bookie business.
Never fear because the reports that your per head wagering management tool provides enables you to pin point that player and disable his account if necessary. Don't forget to check at the weekly and monthly statistics for better monitoring of your players' activities.
This transpires when a bookie bet at another book to decrease the liability on a given game. They also do this when they want to even out the action of their bettors.
Player's Previous Records
Not every day is a lucky day for both per head wagering bookies and his players. Sometimes they win, sometimes they lose. Bookies themselves can experience a losing week. Be fair enough and don't just kick out a player. Check his previous records before concluding that he's a sharp player and removing him from your customer base. 
Be aware that your hold percentage confirms your lucrativeness as a bookie. It's the proceeds of the money you keep after settling all the wagers. To calculate, divide the gross winnings by the total amount of money in the wagers you got. 
It would be advisable that before a sports event starts in a few hours, that you lift off the limit on credit. This will enable your players to create more action in your per head wagering sportsbook rather than in your competitors'.