If you think that venturing into the bookmaking business is not for you, think again. Whether you are an experienced or aspiring bookie, managing your own betting site is now worrisome. Using IDSCA's pay per head software makes it easy to handle daily transactions of placing bets payouts. As you read on, you'll get to know more what is a pay per head software and what it can do for your bookie business. 
What is a PPH Software?
A pay per head software is a betting system that a pay per head company like IDSCA provides to bookmakers. It allows you to manage your bookie business and services more easily than ever. Additionally, almost everything that is associated with daily transactions is done automatically. This allows a bookmaker to have more time recruiting more players to add to his customer base. It means having more players increases his profits at the end of the day.
It is worth noting that the pay per head software provider requires a fee for the service. The bookmaker needs to pay a fee based on the number of his active players, hence the word "pay per head." The best part of it is that the number of times players placed their bets doesn't affect the amount of the fee.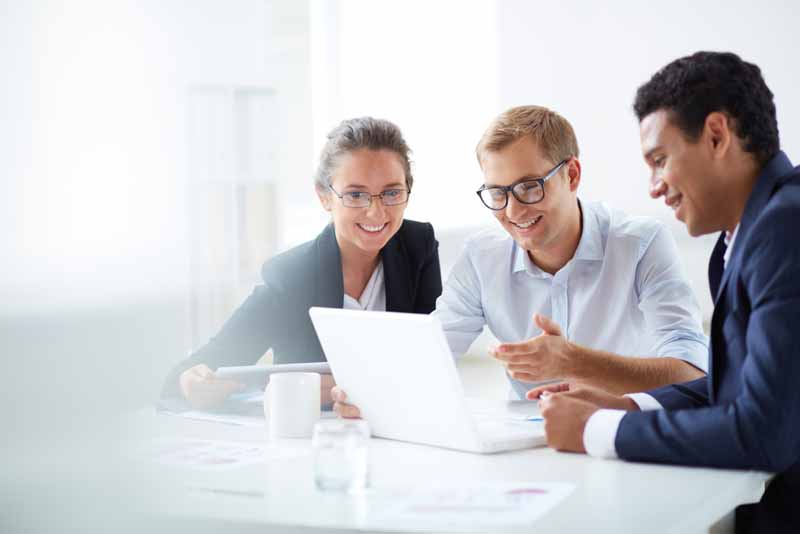 Why Smart Bookies Use IDSCA's Pay Per Head Software?
Today is the 21st century and some things are needed leaving behind to become successful. One of these is the "old school" of bookmaking. Would you still want to record bets and payout manually? Would you still like to take calls in the middle of the night to take bets or attend to a customer's concern? Of course, not!
In these modern times, bookies are now more practical by using IDSCA's pay per head software. Why is that so? Because it makes the lives of every bookmaker easier. Instead of you placing bets for your local and international customers, you can direct them to your betting site. Rather than answering calls and providing solutions to customers' issues, your customer service agents can do that. 
Why do you think today's bookies use IDCS's pay per head software? First of all, it is a turnkey solution to eliminate the hassle out of daily operations of running an online sportsbook business. Check out below more of these reasons:
Easy Account Set-Up and Ease of Use
Using IDSCA's pay per head software allows for easy and fast account set-up and start taking bets immediately. This system includes all the tools needed for running your online bookmaking venture like a pro. 
Sharp Lines than Anyone Else
When you have sharp lines, chances are you'll have a greater opportunity in becoming a successful bookie. Experts who spent years in line setting, as well as risk management, are the ones who set your odds and lines.
You also have the option to move the lines yourself for every sport or individual games. Likewise, you can offer special lines or minimize the vig.  
More Betting Options than Any Other Betting Sites
You can offer more betting options to your players. These include moneylines, teasers, futures, parlays, straight bets, and much more. This is one of the secrets of how bookmakers make money. The more bets you offer to your players, the more bets they place. So what does this mean? Of course, more money for you!
Better Sports Events Selection Than Others
IDSCA provides more than a hundred sports leagues and over 1,200 games every month so your players have more options. Your customers will have both worlds of a live and virtual casino aside from a full horse racing book.   
Moreover, you'll have the opportunity to offer your players major sports from all over the world. They will soon get familiar with international sports and enjoy them. Before you know it, they are already a fan and start placing their bets for a specific sports event. Muay Thai or kickboxing is an example of international sport performed in Asia. 
Betting Platform That's Convenient to Use  
A betting platform that's user-friendly is what comes first to the minds of IDSCA's programmers and developers. Who would want to use a system that is complicated and difficult to use? 
IDSCA's pay per head software is easy to use and navigate. Players won't have a hard time placing their bets. They can place their bets anywhere and any time of the day or night. Your online sportsbook business is available to users 24/7 including weekends and holidays.
Actual Reports and Special Wager Alerts
You can view your bettor's activity in actual time. The IDSCA pay per head software provides comprehensive reporting for bookies and players. They can view their performance data and monitor balances clearly and conveniently.
Absolutely Programmable Structure
The IDSCA pay per head software makes it easy for you to set up everything the way you prefer it. You can dictate the line type, vigorish, credit lines, payoff odds, restricted plays, and a lot more. It's possible for you to modify everything on the spot and do whatever you want with it. 
If you want to have a successful online bookmaking business, use the IDSCA pay per head software. Start growing your business today and dial (866) 225-5437 or visit the website at https://www.idsca.com/ to learn how.