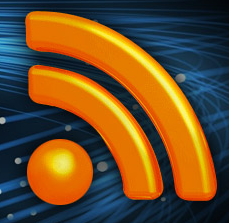 IDSca is the pioneer of price per head services and is now the only pay per head sportsbook to offer True live betting, which allows players to wager while the game is in progress.
Predicting throughout the game isn't a new thing though to North Americans.
In the US and Canada, the National Trivia Network connects thousands of bars and restaurants together to compete in trivia contests. In addition to trivia, they also offer a game called QB1®, which is available while football games are in progress.
There is no cost to use the buzztime playmakers, which are wireless and easy to use. There is no prize money for the winners, although some bars like to give away promo items for top scorers.
Live betting is very similar to QB1® in the sense that clients are predicting the outcome of a certain play or the game, but they are also able to win money when they are successful.
QB1®-Predict the Play®, is an interactive football strategy game in which patrons predict upcoming plays by the offense while watching a live, televised college or pro football games.
In order to predict the play during a live QB1® game, the patron must record a Play-Call selection beginning with one of two basic Play-Calls, RUN or PASS. Players can earn more points, on a higher risk equals higher reward premise, by adding the direction of the intended play (LEFT, MIDDLE or RIGHT) to the Play-Calls basic call, as well as including the distance of the PASS plays (BACK, SHORT or DEEP). All Play-Calls must be registered before the snap of the ball to be eligible to be scored for that play. However, players may change their call at anytime, and as many times as they choose, up until the snap of the ball. At that point all Play-Calls are locked in.
Live betting at the price per head pioneer IDSca offers a large selection of additional props such as:
Winning Margin (Including OT)
Highest Scoring Quarter
Game – Team to win the rest of the match (including OT) (Current Score x:x)
1st Half – Which team scores next ( CURRENT SCORE X: X )
1st Half – Odd/Even Total points scored
Halftime – Fulltime
Highest Scoring Half
Will there be overtime?
The Next score method (Including OT)
Game – Which team scores next (Including OT) ( CURRENT SCORE X: X )
Game – Odd/Even Total points scored (Including OT)
Which team wins
Sign up with IDSca and start offering live betting to your players today!