Anyone who considered about becoming a bookie must have heard the benefits of using pay per head service features. However, not all know what kind of service it provides and how it works. 
Most pph companies offer almost the same services. Somehow, they differ in the pay per head service features and how it works. That's one of the reasons why you need to make thorough research when looking for the right company to work with. 
IDSCA is a reputable pph company that provides state of the art bookie software. It is equipped with awesome pay per head service features to help level up your bookie business. 
What's a PPH Service?
A pay per head service enables bookmakers to run a sports betting website without spending too much. It provides administrative and technical services with just a fraction of the price. A bookmaker just needs to pay a weekly fee based on the number of graded players he has.
For example, if you as a bookmaker, has 20 active players and the cost per head is $10. The total amount you just need to pay is $200 for that particular week regardless of how many times they placed their bets. Isn't that cost-effective? 
Leverage Your Online Bookie Business with Pay Per Head Service Features 
Check out the fundamental pay per head service features that you can take advantage of. All of these will help take your online bookie business to the next level. 
This software is an online platform that enables players to place a wager on sports leagues or match. They usually place their bets based on their prediction of who will win the game. It's one of the pay per head service features that bookmakers cannot live without. 
Sports betting software is the most significant among the pay per head service features. Engaging and personalized user-interfaces are essential to improve the entire user experience, especially for betting apps. Mobile sports betting apps must be able to offer multiple betting types. Moreover, it needs to have lots of integral custom features or systematizing betting processes. Examples include min and max bid calculations.  
SPORTSBOOK MANAGEMENT TOOLS
It provides a comprehensive management dashboard devised to incorporate administrative and engagement functions. This is associated with operating a league or sports team. It must have the following purposes:
Uncomplicated player communication via invoices, newsletters, emails, and computerized notifications

Data, membership summaries, and financial reports

Players' online registration and payments

Mobile app for managing and communicating with players on the go

A considerable contact database that's searchable, filterable, and updatable

Team website consisting of the event calendar, as well as, online resources that are simple to update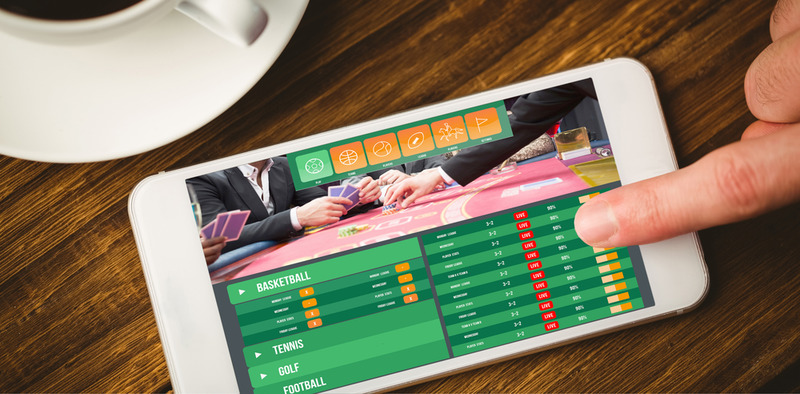 SPORTS BETTING AND GAMBLING SITE
Bookmakers should choose a bookie software provider that can create both sports betting and gambling site at the same time. This is possible if the bookie software you are using offers both sports betting and online casino.
Having an efficient sports betting and gambling is one of the best pay per head service features. It enables bookmakers to provide players with a site where they can gamble or place their bets at the same time. Another good thing about it is that players no longer have to switch accounts. 
24/7 CALL CENTER AND CUSTOMER ASSISTANCE
Customers need to talk to someone who will be able to help them regarding their concerns. They expect the appropriate resolution to rectify what issues they may have. Moreover, they anticipate the answer to their problem to be resolved as soon as possible. 
That's why bookmakers should not overlook Customer Assistance as one of the important pay per head service features.  The representatives can likewise place the bets for their customers. Remember that the kind of service you provide your customers can expand or damage your business.  
Player Management isn't only one of the pay per head service features. It plays a major role in the bookmaker's daily workload. It helps bookmakers move betting lines and make adjustments to the betting board. The most crucial and primary step in the whole player management process is establishing specific account profiles for each betting player. You can lay any credit or betting limits you want to have in place. 
Reporting tools enable you to access outcomes, records, transactions, and standing of every player in the current time. You can obtain and deliver data in tables, charts, infographics, and diagrams to make it useful for both bookmakers and players. 
Horse betting has become a favorite among horse betting fanatics. Basic bets include the following:
Win Bet: You need to select one horse to win the race. If your selection wins the race, then you win.
Place Bet: The horse that you chose has to finish first or second for you to obtain some winnings. 
Show Bet: Your chosen horse needs to finish first, second, or third for you to get some winnings. 
Take Advantage of the Amazing Pay Per Head Service Features
Taking advantage of the amazing pay per head features is possible when you sign up with IDSCA. You'll never go wrong with the value of its package that provides back-office bookie software and services for 23 years. Call now and dial (866) 225-5437  and see what are in store for you.
IDSCA offers the most competitive price in the market with its valuable packages.