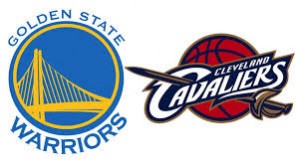 The Cavs are down 3-2 in a best of seven series but going off LeBron James demeanor you couldn't tell. LeBron who is probably in the midst of one of the best postseason play of any player seems confident in himself and the Cavs. James explains; "I feel confident because I'm the best player in the world," James said after his 40-point, 14-rebound and 11-assist performance for his second triple-double of the series. "It's that simple."
It wasn't the first time in this series LeBron has tooted his own horn. After scoring 44 in a Game 1 loss, LeBron rejected the notion that the Warriors game plan was to let LeBron score at will while focusing on his teammates. "You don't let me have 40," James said. "I go get 40." Per Pay Per Head Software, LeBron James has averages of 36.6 points, 12.4 rebounds and 8.8 assists in the Finals and is also only the second player in history to record 40 point triple double in the championship round. Jerry West is the other player and he did his feat in the 1969 championship round.
Jerry West and LeBron James might have one more thing in common. LeBron's play has him as the leading candidates for the Most Valuable Player award even if the Warriors win Game 6. Jerry West has again been the only other player to do so in a losing effort. This is very good company to be in.
PPH Bookie Services have the Cavs at 7/1 with Game 6 at home. LeBron still hasn't revealed what his secret motivation is after it getting some pub by the media. He might not be too happy about losing the regular season MVP award to Curry; maybe feeling him leading the team in a difficult juncture of the season wasn't taken into consideration.
"LeBron has been tremendous — [that is] even an understatement for how he's played in the series," Cavs coach David Blatt said. "Under the current set of circumstances, that's what we've got to get, and he's bringing it. You don't see that every day, what he's doing. You've got to take your hat off to him, too."
"We're going home with a Game 6, and we've got enough to win it," James said. "We protect home, we come [back to Golden State]. We'll worry about Tuesday first. But if we protect home like we're capable of doing, we force a Game 7."