For those gambling entrepreneurs that have the choice to outsource their services with an offshore pay per head company, the question of whether to offer casino games or was a long time conundrum.
Things to Consider in an Online Casino
Casual and heavy bettors want to take part in gambling activities where they can choose from a wide range of betting options. Online casinos should provide different betting varieties in their pay per head program that lets these bettors create their weekly actions. 
Casino Games
Popular games like Roulette, Blackjack, Craps, Bingo, Poker, Baccarat, Roulette, Keno and Virtual Slot Machine Games, and even sporting events are some betting endeavors where many players enjoy placing their wagers on. Online casinos should let these games be accessible and at the same time convenient to various players where they can play a few hands without leaving the comforts of their home. 
Online betting sites are available on mobile devices where players can easily navigate an application and tap away their wages. Betting through online platforms can let you play anytime and anywhere that can definitely save a lot of time.
Blackjack table games have eight different varieties and each classification offers different table limits in every game. Standard Blackjack includes Switch Blackjack, Double Exposure Black Jack and Spanish Blackjack. The famous Poker Game deviations include Pai Gow Poker, Three Card Poker, Stud Poker, and Let it Ride Poker. 
Double Double Bonus, Aces & Eights, Deuces Wild, Double Bonus, Jacks or Better, Jokers Wild, Double Bonus, 25 Line Deuces Wild, Double Double Bonus, 25 Line Jacks or Better, 25 Line Jokers Wild are also popular card games that have various minimum and maximum table limits that accommodates certain bettors.
Slot machine games is the gambling industry's favored casino game and this includes Serpent's Treasure Slot, Fruity Fortune Slot, Touchdown Fever Slot, Jurassic Fire Slot, Wild 7's Slot, Serpent's Treasure Slot, Pirate's Revenge Slot, Victory Lane 3×3 Slot, Five-Reel Bounty Hunter Slot, Knight's Conquest Slot, and Retro Sci-Fi Slot. Just like the previous casino games, they have table limits and entertain small and large bettors. 
Agents are likely to face difficulties if they do not provide an online casino to their customers. This will let them establish daily and weekly win and loss limits for every player in the program. These limits let agents monitor the players betting activities and ensure that no player can win a value more than his actual payout nor lose more than what they can afford to pay.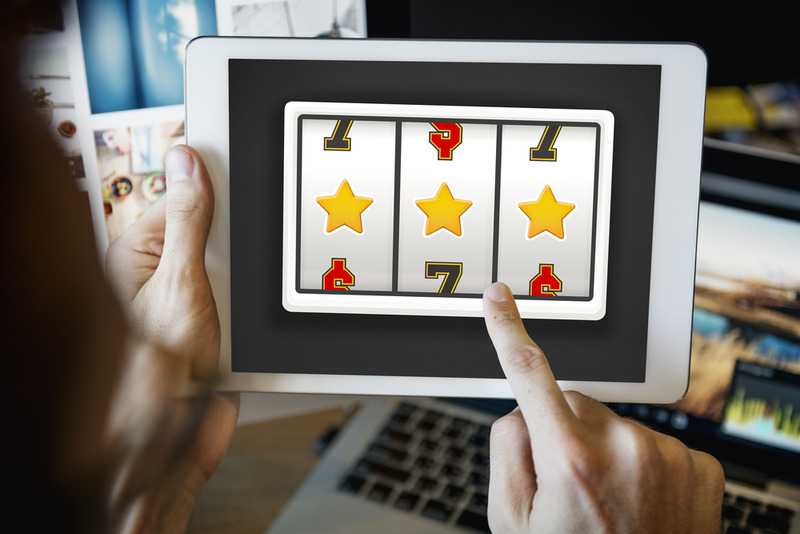 Helpful Features of an Online Casino in a Sportsbook
The Online Casino is a feature that keeps players active in your sportsbook. This component does not require extra fees and allows players to participate in other games even when Football and Basketball seasons end. 
Online Casino lets active players bet constantly all year and these players are the ones who are likely to lose the most odds in the long run. Compared to Vegas Casinos, Online Casino has a higher number of agents who are signed with them and this accounts to higher losses over a long period of time.
Advantage of Online Casino
One advantage of online casinos is that players can earn lots of values anytime they want. They are incomparable to actual casino games that only hold specific events during the season with particular schedules. However, some pay per head casino services have dissatisfying reputations wherein odds in games are either rigged or tampered, which are also incorporated with low quality interfaces. These issues cost agents loads of money and customers. 
Another reason why most bookmakers are unwilling to provide casino games to their players is that they might exceed the limit and fail to pay the cost. Offering casino games can let you increase your profits only if you incorporate your sportsbook business with the best pay per head software provider.
Recognizing the reputation of a pay per head program is the first step of identifying and choosing the right software. As a bookmaker, you need to make extensive research on what interface they use and keep track of your players betting activities as well as their habits.
IDSca's Pay Per Head Software for an Online Casino
IDSca is the most reliable pay per head software service that can make things easier for you. You will not find it too difficult to analyze every player in your bookie. Thus, this is why their software program is the best in the gambling industry.
The pay per head software platform of IDSca lets you create daily and weekly betting limits for your regular and even new players. These limits do not only apply to how much your clients earn but it also minimizes the possibilities of how much they can win.
Live Dealer Casino
IDSca offers a live dealer casino for bettors who want to experience the atmosphere of the actual ones without wanting to leave the comfort of their homes. This variety includes many features that allows players to live stream a high quality video that can enhance their betting experience.
There is a high possibility that the players in your sportsbook can win an ample amount of money in your offered casino games but IDSca guarantees you that this is not because they hacked the system. The company has the safest and most secured facilities in the industry that even professional hackers cannot encrypt.
Casino games are one of the most profitable activities that only depend on the player's instinct or enthusiasm. Players will thrive more to win in this endeavor despite losing a lot of values already. Even if they win in certain games, they are likely to lose it again over the long run. 
Join IDSca now and offer a variety of casino games to your players to make the best out of your business. Visit us at www.idsca.com or contact us now at (866) 255-5437.