A sportsbook software for online sports betting must have UI design, market data, web hosting, sports branding, risk management, 24/7 customer service and support. With the following services your bookie business is ready to go live within 4 weeks, and until the business begins generating revenue bookie agents can operate with 0% staff on board.
Customized web design
Forget the ordinary and identical UI designs with the sportsbook software you are seeing in the internet. Step up with a unique look because having a customized web design is an important feature for your bookie business.
Have customized front ends that matches your taste, business requirements, and the target audience. Enjoy your desired web design sans the price of hiring your personal web design team or dealing with agencies to do it for you. This sports book feature also gathers information about the bookie agent's preferences and provide a variety of custom – tailored proposals.
Very easy to navigate
Aside from the great graphics, the feature of a sportsbook software must be very easy to navigate. In the admin panel, whatever the bookie agent, sports bettor, or player tries to do is not farther than 2 inch away under the context. This is to keep things simple and cater the age range of your target audience.
Compatible to mobile devices
Nowadays, people always bring their mobile devices wherever they go and wherever they are, they always keep in touch. This goes for sports bettors and players as well.
From iPhone 4 to iPhone 7, from iPad 2 to iPad Retina, from Samsung to LG, a sportsbook software must feature a responsive and adaptive front – end that is compatible with whatever bettors have in hand. This will enable your players to access their accounts and sporting events wherever, whenever.
Wide selection of sports
From U. S. A tracks to Royalty Specials, from NBA to NFL, from soccer to middle – eastern soccer fields, and Japanese high  – school minor leagues, a sportsbook software must feature all sports events. The more sports the merrier the online betting is!
Over 40,000++ types of sports bets
From MoneyLines and Match Odds to points, goals, totals, spreads, and player markets, a sportsbook software must feature readymade available data feeds. The data will cater to every potential bet of any type of sporting event.
Complete sports betting options
A sportsbook software must feature a support for single straight sports bets, combinations, teasers, 2 – 15 fold bets, advanced sportsbook system, and point of purchase systems.
Localized sportsbook system
One of the most important feature of a sportbook software is it is localized (localization). The software supports 7 odds format of any locale and any language. It also provides unicode transformation format 8 (UTF – 8) character set that includes Japanese, Chinese, Persian, and Arabic languages. 
Not only that, a localized sportsbook system also provides register – transfer level support combined with UTF – 8 and human translations. This enables the sportsbook to serve bettors better from any country and culture across the globe.
Integrated affiliate sportsbook program
A sportsbook software with an integrated affiliate program is an important feature to any bookie business.
An affiliate program turns end – users to money – making affiliates in 30 seconds. This also comes with complete media management, tracking device, daily reports, statistics, and is also available in iDevice.
Bookie agent friendly 
A sportsbook software must feature a handheld mobile terminals with on – board global positioning system (GPS). Important features also include internet, telephone and thermal printer that bookie agents can use to sell sports bets and credits wherever the bettor is. May he be in a sporting event or business meeting.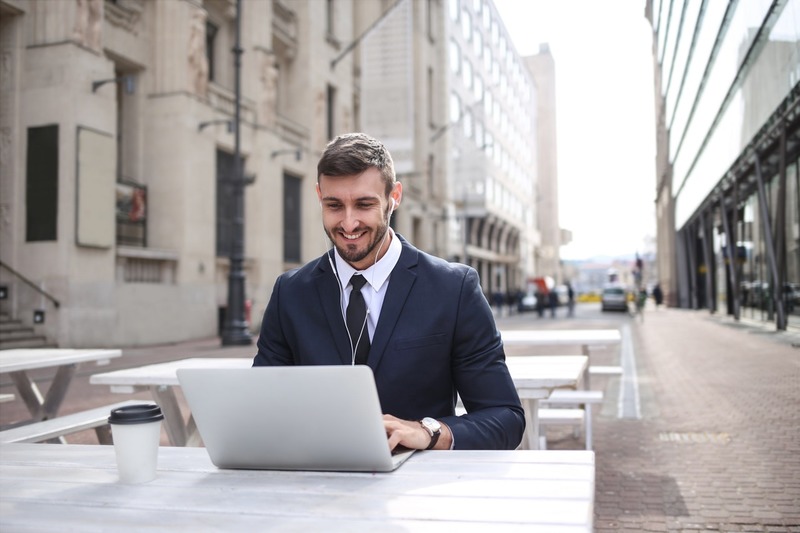 Sports betting shop – friendly 
A sportsbook software features complete sports betting solutions for betting shops. This include desktop point of sales (POS) systems, marketplace viewers, credit card payment methods, sports ticket printers, custom branded catalogs, and the media.
Wide selection of payment methods
The most important feature of a sportsbook software is it has a wide selection of payment methods. From this, your bookie business will generate big time because bettors and players from across the globe will have a hassle – free when it comes to funding their bets.
With that being said, such payment methods include, PayPal, Skrill, PaySafeCard, UKash,WebMoney, and credit cards. It also features integrated support for prepaid credit codes, credit card vouchers, bitcoin (BTC), and SMS micro – payments.
As for sports bettors and players who cannot see the payment method in the sportsbook software, worry not! Integration is 100% free of charge.
Systematically built to scale 
A sportsbook software must feature a platform that runs an Amazon web service (AWS) infrastructure. AWS is designed to scale itself up and down based on the demand sans wasting resources at night and when outside season. Plus, the ability to hold out huge amount of traffic views in the magnitude concurrent bettors and players.
All of this without the bookmaker needing to purchase any server, hire a database or network administrator, or simply lift a finger.
State of the art site security
A sportsbook software must feature a cloud security inside a private Amazon web service elastic compute cloud (AWS EC2) fleet. AWS EC2 is permanently monitored by Snort and Naigos, protected by a firewall, and filters load balancers. This is all made possible by CloudFlare Pro and Enterprise Plans. Not only that, every bit of sensitive information in the sportsbook is protected by 256 bit SSL encryption. 
Powerful application program interface (API)
A sportsbook software must feature 2 powerful APIs. These are representational state transfer javascript object notation (REST/JSON) for clients and the server's development; and simple object access protocol extensible markup language (SOAP/XML) that completely controls the account and daily transactions.
With either of the 2, your sportsbook software can take bets from high traffic mobile app, Facebook, sports betting shop, WordPress blog, and even Facebook. A bookie agent can also manage users' accounts and generate sales from custom customer relationship management (CRM); or plug in an electronic medical record (EMR- enabled) reports and create a good dashboard in just a matter of hours.
Artificial intelligence – grade risk management
A sportsbook software must have an artificial intelligence – grade risk management. AI – grade risk management analyzes and monitors a user's real time sports betting and browsing patterns. This will help prevent abnormal actions that prevent and handle disk operating system (DoS) attacks, payment fraud attempts, arbitrage sports betting, and any other kind of cheats' user will attempt in order to gain profits.
Direct integration
A sportsbook software must feature a direct integration with OnVerify, Twilio, InfoBip for SMS marketing, Facebook messenger for social media interaction; MailChimp, GetResponse, Aweber, ConstantContact for email marketing purposes; VTiger and SugarCRM for sports bettor relationship management, Vivocha, LivePerson, LiveHelpNow for customer support; Clicky and Google Analytics for traffic analysis; and AWS kinesis for real – time data analysis.
Hassle – free licensing options
From self – regulated jurisdictions of some countries, bookie agents can choose hassle – free licensing options that is ready for processing within 3 – 6 months.
Great customer support
A sportsbook software with a great customer support is a must feature. After all, customers are what make a sportsbook software and a bookie business alive. 
Have a customer support that can respond to customers regardless of your (and their) timezone.
Sportsbook software pricing plan/s
Unlike the popular fancy brands and sites out there, the concept of a start – up bookie business must opt for a sportsbook software solution that is cost effective.
A sportsbook software must feature an affordable starter pricing plan. Plus, it provides everything that a bookie agent needs to get started. Go for Professional and Enterprise plan covering the most important demands of empire builders and with 0% revenue shares, no hidden tax, fees, and in – app purchases.