Every bookmaker would like to have an organized and systematic betting business for easy documentation and operations. The development of online sportsbook management software has revolutionized the sports betting industry and it has become the bookmakers' tool. They use these bookmakers tools especially for worry-free and hassle-free bookmaking business that can generate handsome profits.
Do I Need an Online Sportsbook Management Software?
Don't forget that the online sportsbook management software is the rhythm of your bookmaking business. In other words, bookies are assured of the service provider's support and management. They are guaranteed of smooth-flowing online sportsbook business that is effective and efficient.  
Classifying of Data Inflow
An online sportsbook management software keeps all records to your files automatically and it starts with the personal verification codes. In addition, these verification codes are designated to bettors through the bookmakers from the service provider company. All affairs have calculations regarding how much bookies are clearing out of the amount through percentages. The received data will go straight to employed calculations that will ascertain a bookie's earnings. 
Classified data will also be particularized to disclose the exact managements of online bettors. This can be done weekly, monthly, or every 6 months using gradings to control cash flow for adjustments. 
Order and Highlighted Data
You can request for the data transaction of your bettors. As a bookmaker, you can utilize this information for business tools. These tools are provided by the online sportsbook management company. This serves as a basis for adjustments on the players' betting options. The automated program will work on orderly data for a report request regarding your players' performance standings. You need these reports for your bookie business's tenacity. 
It's easier for odds masters or bookmakers to keep track of its operations in real-time using online sportsbook management software. It utilizes gathered information in its automated procedures. Bookmakers are able to offer massive selections of sports and major international events. This also allows them to make better decisions regarding what action to take for the welfare of his sportsbook business. More games and sports offered generates a bigger customer base and larger profits.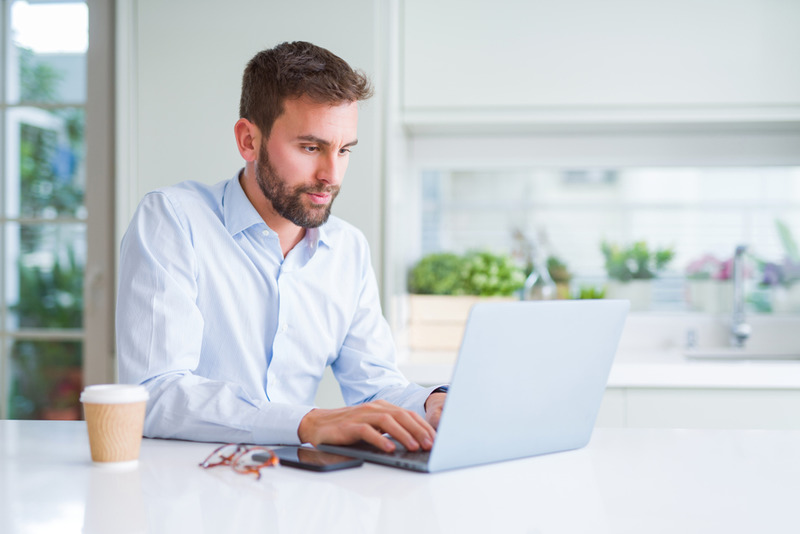 Monitoring Responsibility
IDSCA's online sportsbook management software has a tracking management tool, keeping bookmakers stay informed about the daily transactions. It makes the monitoring responsibility of the bookmakers easier and error-free. Moreover, keeping track of the transactions can be easily accessed using devices such as mobile phones or tablets. 
There's no need to keep records on paper because you can monitor them digitally using the software. Moreover, you don't have to wait to gather the data you need because it can be retrieved fast upon your request. You can check important information at any time wherever you are.
Even in sports betting, confidentiality is a concern that needs to be emphasized. IDSCA knows the importance of keeping the confidentiality of each information that every bookmaker and their bettors provide. With the online sportsbook management software that IDSCA provides, pertinent information is kept confidential 24 hours a day, all year round.
The online sportsbook management software makes the betting site readily available for both bookies and bettors. With an Internet connection, devices can be used to access the site easily. They can open their accounts any time and anywhere as they please. 
This is also important for most people on the go as they need fast access to their accounts. They use their mobile devices compatible with the app so they can place their bets at any time of the day or night wherever they are located in the world. 
The accessibility of your betting site allows your bettors to easily log in to their accounts and place their bets wherever they are located. This helps grow your business and your profits as well.
Some bookie software that's already preconfigured reduces common holdbacks, for this reason resulted from prolonged setups and presentations. This allows the immediate start of your business. You can begin acquiring players and construct their profile. Likewise, you can also limit their credits and betting limits and more.
How Important is Pay Per Head Software for Bookies?
If you run things well as a bookie, it should be expected that you'll lose a lot of customers. You'll also lose your bookies business and your profits as well. An online sportsbook management platform can hugely impact your bookie business, also it can either damage or make it successful. 
Where to Get the Best Bookie Software?
IDSCA provides the tools you need to manage a powerful sportsbook. Included in the package is a customized betting website. It also provides a call center to handle daily transactions of bookmaking. Bettors can likewise use the software for creating their profiles and access the betting site to place their bets. 
Call IDSCA now at (866) 225-5437 and start earning today! You can also visit their website at [email protected] to learn more about their exciting offers, especially for newbies.