Over the years, sports betting has proved its fast improvement from traditional and now to online sports betting. It is now the fastest growing and most exciting way to enjoy sports on major events while at the same time earn money. Now, sports betting has evolved and reached another milestone using Sportsbook software which is hosted by pay per head companies through the Internet. Pay per head sportsbook companies was found to improve the process of sports betting and made it more exciting than before. Here's how IDSCA Sportsbook software has improved the betting process making it more popular from people all over the world letting them turn out from traditional sports betting.
Get Started In Pay Per Head Sportsbook
There is nothing more convenient in starting sports betting business for bookies except using a pay per head sportsbook. It is because pay per head sportsbook does not require any hard setup but only getting a subscription for a Sportsbook software. Compared to other sports betting ways, you don't have to get a place constructed for you to host sports betting events. Plus, you don't have to allocate too much time, money and effort to keep your sportsbook running. Pay per head sportsbook business using a Sportsbook software is easy to establish. Besides, the Sportsbook company can provide you further assistance to help your bookie business grow.
PPH Sportsbook Offers Wide Range of Sports
Compared to the old school type of sports betting, pay per head sportsbook betting offers a wide range of sports. While local betting platforms are typically focused on local sports, pay per head sportsbook has a variety of sports available to bet from such as horse racing, car racing, football, basketball, kickboxing and more. If you live in a place where a particular sport that you love is not available in your local sports betting platform, pay per head sportsbook will be a great help for you to enjoy your favourite game.  While local sports betting has limitations when it comes to sports, online sports betting sites will allow you to gamble on almost all types of sports all over the world.
Pay Per Head Lets You Learn New Sports in No Time
Another improvement which pay per head sportsbook added in sports betting is the chance to learn new sports. Average people learn only 2-3 or a maximum of 5 sports for sports betting. However with IDSCA pay per head sportsbook, you can learn more than the maximum number of sports depending on which type of sports are available. Watching the betting procedure on particular sports for few times in pay per head sportsbook will let you learn it especially when you get bored or unlucky on the particular sport you are betting. Putting small bet at first while you are learning how to bet on another sport can also give you chance to earn. Imagine, in just a simple pay per head sportsbook and no need to go to sports events, you can get the ideas for other sports.
PPH Offers Everyday Convenience
Another advantage which IDSCA pay per head sportsbook gives compared to traditional sports betting is the everyday convenience. Great sports hobbies can't be played every day, except with the availability that pay per head sportsbook provides. It is because aside from consuming most of your time, going to sports events are expensive. On the other hand, pay per head sportsbook offers everyday convenience letting you enjoy your life through betting on your favourite sports. Besides, you don't have to leave your home to get to a sports event. It is because, with IDSCA pay per head sportsbook, you can place your bet and win from your most awaited game match at the comfort of your home.
Pay Per Head Sportsbook Has Entertainment Value
Entertainment value is a common feature among sports betting, but with IDSCA pay per head sportsbook, entertainment value of sports betting has reached its maximum level. Almost half of sports bettors get involved in sports betting for its entertainment and that is why pay per head sportsbook made sports betting more fun through watching live sports even while at home. The situation even improved wagers for small bets for bettors who only want to spend their time on sports that they are not really interested in. Sports bettors got engaged in sports betting from placing wagers in the small amount, especially since IDSCA pay per head sportsbook transformed sports betting more interesting and less boring.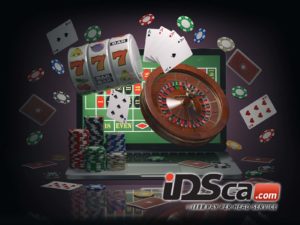 Sportsbook Is Cheap but Fun
There are people who aren't giving sports betting a fair shake and doesn't know that sports betting is cheap fun. IDSCA pay per head sportsbook made it three times more cheap fun than before. For instance what makes pay per head sportsbook online sports betting cheap fun is comparing it to actual games such as in bowling where you have to pay for shoes and lane rental which can cost you less than $10 excluding the payment for every hour of bowling game. However, if you try pay per head sportsbook online betting, you can already place that $10 you will spend on bowling rentals as a wager. That $10 will leave you fun for three hours or more with lots of excitement and a possible profit.
Pay Per Head Sportsbook Has Improved Odds and Variable Limits
Another betting advantage brought by pph sportsbook is how it improved odds and variable limits. If an online sports betting site only had lower overhead costs, there's a possibility that financial savings are passed on the consumer. In pay per head sportbook, this concept has been improved making the competition pulls down the profit margin of sportsbooks in order to benefit the users. Also, its lower costs allow website owners to offer the even wider range of limits. Before, the odds in traditional sports betting does not fully benefit the players. Now, through the pay per head sportsbook, odds have been improved resulting in more good points on the part of the players.
Pay Per Head Sportsbook Offers Bonuses and Promotions
What's even better among pay per head sportsbook is that it offers bonuses and promotions that are not present in the traditional ways of sports betting. PPH sportsbook offers seasonal, monthly, weekly or even sometimes daily bonuses and promotions to make online sports betting more enjoyable for bettors. There are also bonuses and promotions given upon signing up as a regular player for the pay per head book. While there are times bookies offer bonuses and promotions upon making the first deposit or upon placing the first bet. Every pay per head sportsbook company offers different ways to promote their sports betting business through bonuses and promotions like receiving a small amount or getting freebies.
PPH Sportsbook Give Chances To Earn Money
Just like with the old school sports betting, pay per head sportsbook online sports betting will offer you potential to make more money. Whatever the amount of your bet is, small or big amount, you always have the chance to win an extra amount of cash. If you are fortunate enough, pay per head sportsbook won't stop you from making money here and there. This is the reason why most bettors aim to be professional in the field of sports betting learning through stats and focusing their eyes on the correct pics. Even though sports betting is actually gambling, some people consider it as a means of living where they earn money for the family through just picking their bets and placing wagers.
Pay Per Head Sportsbook Operates In Paperless Transactions
Exchanging large amounts of money is risky, but with the paperless transactions offered by pph sportsbook, there's no need to bring a large amount of money with you. Online sports betting offers a wide range of withdrawal and deposit options. Here, you can place a wager even if there's no cash in your hands, but you have to set up an online account and fund it depends on how much amount you prefer. The funds are used to place your wagers safely with the flexible processing of transactions. This feature is contributing another benefit to the improvement of the online sports betting platform.