No wonder that pay per head services are already on their way to conquering the sports betting platform. This makes the pay per head bookie business in demand and as expected it will continue to thrive in the future. It's a good point that the use of technology had been a great factor in casino and sports betting today giving them a unique idea to do business differently. IDSCA offers a variety of pay per head services for the bookies or bookmakers who plan to grow their business in the online sports betting area. IDSCA provides services with a concrete platform on how every bookie can leverage the status of his startup business.
Comprehensive Set of Products (Sportsbook, Casino, Live Betting)
IDSCA has a comprehensive set of products including the sportsbook, casino and live betting. Specifically, IDSCA offers equitable prices for each product and services for the sportsbook agent and bookies. A comprehensive set of products include features based on the plan that the bookie prefers such as the customer service, the free website, technical support, etc. IDSCA offers pay per head services better than its competitors in six more points (visit IDSCA homepage). IDSCA is the only pay per head service in the country with non-sportsbook or even credit shop, it has custom 800 access to all bookmakers, and has top of the line horse racing clerks. Likewise, IDSCA offers unlimited access for the customization of buy and sell points profile to any client, bet slip, and real-time tracking and reports.
Wide Range of Sporting Events
Better than its competitors which only offers limited sporting events line, IDSCA offers a wide range of sporting events which players can place the bet on. Additionally, the price per head sportsbook services can be used to place the action on all types of sports from popular to not so popular. Sports such as football, basketball, soccer and baseball are the most common sports event in IDSCA. Because IDSCA offers an extensive list of sports events it provides lots of choices for bettors, especially for first timers who want to try the online sports betting platform. Even those who want to shift from the usual sports betting to the use of sportsbook.
Platform Optimized for Any Web-enabled Device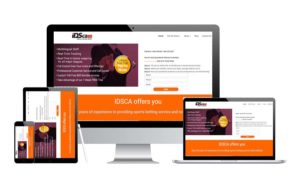 One thing admirable with online sports betting is that it is accessible, anytime, and anywhere all over the globe, if there is Web service or reliable Internet Connection. Pay per head services are designed on a platform where any devices can be used like the tablet, cell phone, personal computers, among others. IDSCA offers the same platform after adopting the Web-enabled service. Compared to its competitors, IDSCA can be accessed easily and on time as long as the data connection is accessible. At the same time, the company has the tough technical team in case that the bookie or even one of the players encounters bad service related to the sportsbook and the sports betting website.
Multilingual Staff
In an online sports betting business, communication is very crucial. That is why IDSCA offers multilingual staff to serve as the roadmap for better communication amongst all of the people involved. The multilingual staff is comprised of language for English, Spanish, Vietnamese, Chinese among others. At this point, IDSCA offers fair service similar to its competitors. having a multilingual staff is an advantage in online sports betting for it provides the bookies and players with a better and effective ways to communicate where they can manage in developing strategies for the sake of the team. The players from all over the globe can view all features, blog news and even conduct betting in their own language. This means that pay per head online sports betting has no barrier even if its language.
Full Control Over Your Lines And Offerings
Other pay per head services have limited control over lines and offerings. IDSCA offers unlimited control on the sportsbook if you're a bookie and starting to manage your own online sports betting business. At IDSCA, there are more tools, layout and designs to use just to make managing the sportsbook more convenient. Besides, the bookmaker or bookie has the capability to develop his own terms, restrictions and limitations for the sake of the sportsbook and players. Full control over the lines and offerings will make the sportsbook and every wager secure.
Real-time Tracking
It's so fortunate that IDSCA offers real-time tracking as part of its pay per head services. With real-time tracking, there can be a direct monitoring on what is happening in the game. Some pay per head services do not have this feature, while others have their own pedestrian service. But with IDSCA, there's assurance that all of the game actions are clearly recorded. In cases wherein pay per head services do not have real-tracking, they require the bookies to have their own online app to keep tracks of the recent activities on the sports. IDSCA offers a more advanced way through its real tracking which can boost the revenues through highly entertaining, and interactive live sports content.
Professional Customer Service
Aside from providing lots of great features, IDSCA offers a professional team of customer staff to assist the bookie and players with their needs. Smart bookies and players look first on the level of customer service that a pay per head company can provide, simply because people do not want to work with a site with a lousy and irresponsible customer service. IDSCA's high level of customer service is another advantage of the company from other pay per head services. IDSCA's customer service makes the first good impression to bookmakers and players that can make them feel welcome and comfortable. Likewise, IDSCA customer service provides solutions to problems instead of giving more problems for the sportsbook.
Live And Real-Time In-Game Wagering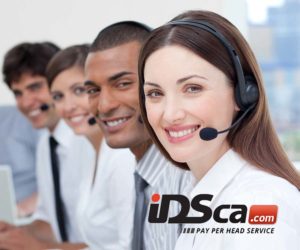 IDSCA offers another brilliant feature and that is the live and real-time in-game wagering. In a sportsbook, the player will have an entirely separate section and this live and real-time in-game wagering will allow them to wager on games that are currently happening. Moreover, the feature will also allow them to check out the other upcoming sports game on the schedule so they can place a wager ahead of time. Betting on live sports does not differ from any other types of betting in a sportsbook. The process is also normal wherein a bet slip is being filled out and afterwards, the wager is processed. Other pay per head services do not have this feature, which is why the players' only choice is to place a wager ahead of the scheduled game.
Paperless Transactions
The paperless transaction makes IDSCA no different than other pay per head services, as organizations are keeping up with a digital age. IDSCA offers workflow automation as it promotes paperless transactions to boost efficiency into the business using the automated stream of data. Furthermore, with this type of transaction, the bookie and player can perform at a faster rate. Most of all, as IDSCA offers paperless transactions, the pay per head company also helps to reduce the consumption of paper thus, reducing the negative impact on the environment.
One-Week FREE Trial
For the sake of the bookie and players, IDSCA offers a one-week free trial for the sportsbook software. This will allow the bookies to try and test the efficiency of the sportsbook software for a given period, but without requiring the bookies to buy the software after the trial period, IDSCA will allow the bookies enough time to decide whether to take on their services or not. There are other pay per head companies who do not give trial periods for bookies but only offerthe software through showing and promoting some video samples. This allows IDSCA to give the bookies and players the ability to use the software at their convenience.