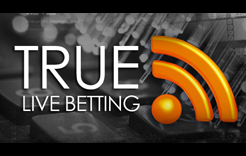 Some of the new features offered by pay per head service IDSca.com are due to comments from our agents. We love suggestions on how we can improve, and if feasible will incorporate these ideas as quickly as possible.
One such request came with the price per head agent asking if we could create a feature that would zero out all balances, so he didn't have to go one-by-one. After a little discussion with our programmers, we told him we would get right on it. The result: zero-balance, an easy way to zero out a few or all of a pay per head package.
So many of our pay per head agents and their customers use a smartphone or tablet now, and optimizing how our software works on these devices was also crucial. Our mobile platform allows any smart device access to a more simplified site without a download.
Casino, pre-game sports, racebook and our amazing True Live Betting are available to all price per head agents and their customers and can be customized for one or all players, as well as limits on all areas and sports, etc.
Our Live Betting software is now being used by other sportsbooks and is a great feature for any pay per head agent. Over 1200 games are offered each month for Live betting in sports such as baseball, football, tennis, hockey, basketball and soccer, and includes additional games not found in pre-game.
By partnering with other sportsbooks in Live Betting, IDSca.com has proven its innovation in price per head services and its ability to be a pioneer in many areas.
Coming soon IDSca.com will present a new Geolocation feature which will give a delay to any wager near the actual location of an event, to prevent any prior knowledge.
Other pay per head services are happy to settle with the same old software, but only IDSca.com has developers working constantly on creating the best price per head agent company ever.
For a free trial of our pay per head services go to IDSca.com/contact or call our customer service department at 1-866-CALL-IDS (1-866-225-5437).