Bookmaking that's operated the accurate way will result in profitable sportsbook business. Just remember that every efficient pph sportsbook startup has risks. In this line of business, it's either success or loss that comes more abrupt compared to most other trades. 
As a novice pph sportsbook, you might want to follow some guidelines to help you along the way. If you want to make a difference and make your pph sportsbook above the rest, follow these guidelines by heart.
Think Like an Efficient PPH Sportsbook
If you want to make your online sportsbook to become successful, you need to think like a pph sportsbook. It means that everything ends up in numbers. Every pph sportsbook has the same goal of making money. To achieve this, things must be kept balanced as much as possible. It's the only way to keep your business running smoothly.
Greediness has no place in a pph sportsbook business. Don't forget that you're making money from the losses of your players. When you have too many bets or wagers on just one side, you're leading yourself to bankruptcy – faster! You must keep in mind that you're a business owner and not a gambler. 
The best way to maintain the dignity of your pph sportsbook business is to use a pay per head service provider like IDSCA. It stands for International Data Solutions and has been a leading bookie service provider since 1997. You won't go wrong with their cutting edge technology and with their expertise, your bookie business will surely step up.
Have a Grasp of Your Players
It's important that you know your players. Why not try expanding your pph sportsbook business through referrals? Just make sure that these people are reliable to promulgate new players. Lest you're taking money downright, then you're risking yourself of not collecting at all.
Review Your Player's Betting Patterns
Another important thing that a pph sportsbook needs to do is review his player's betting patterns. It's not enough to know that a particular player always bet on the same team. Knowing your players is one of the recipes to brew a successful online sportsbook business. You have to understand what they like and be observant of any shifts in their betting patterns.
Do your players like lines, futures, or proposition bets?

Do your players bet on other markets such as horserace or casino games?

Do your players place their bets using their mobile devices?

Do you think that some of your players are teaming up?

What is the average worth of a specific player?

What sports do your bettors place their bets on?
You would say that the above tasks might be discouraging. Don't worry because as long as IDSCA is behind your back, your life as a pph sportsbook will be made easier. Their skilled workforce will assist you all the way to making a lucrative bookie business. They'll be able to identify all of these signs and advise you immediately if something looks fishy. Likewise, they'll also inform you if they see an opportunity to grow your profits.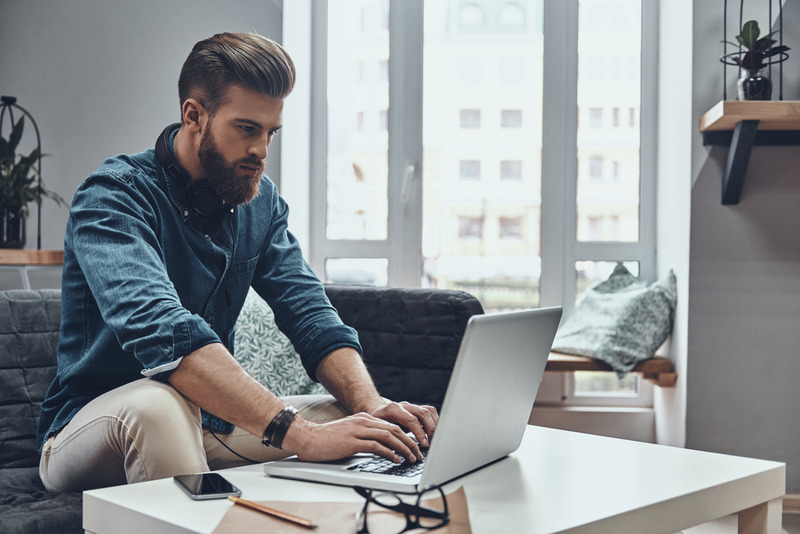 Realize How Much are Your Reserves
It's crucial that you know how much resources you have to cover for the bets. Bookmaking isn't always a bed of roses for a pph sportsbook. Expect that there would be instances that will make a large hole in your pocket. That's why you need to make sure that you have enough reserves to pay your players when they are always on a winning streak. If you don't, you can say goodbye to your bookie business. 
This reserve of yours is the funds that aren't included from the cash flow coming from both winning and losing wagers. The extent of your funds relies on how assertive you want to be at encouraging bettors to place their bets on your pph sportsbook website. Moreover, it is also based on what kind of players you desire to offer wagering services to.
Your pay per head service provider will handle the majority of pph sportsbook tasks. They will provide you daily real-time reports regarding your players' win/loss. It's your responsibility to ensure collection from losers and each winning player gets paid on time. You pay the winners with the losers' bet.
Here's a good piece of advice you might want to consider. Sure, you have every right to celebrate if you have a lucky week. However, don't spend too much because you'll never know when will that luck subsides or jumps onto any of your players. Like what thrifty people always say, "Save for the rainy days." 
Work with the Right People
To make your pph sportsbook business successful, you need to work with the right people. Where to find them? At IDSCA of course! They have excellent customer support, expert programmers, knowledgeable accounting managers, and a lot more. These professionals are always ready to help you and your players whenever you have concerns. They IDSCA staff are the appropriate people to work with because of their expertise and competence.
How Does PPH Sportsbook Make Money?
You might be thinking about how you, as a pph sportsbook, will make money? The process includes setting up accurate margin lines, imposing bettors' commission, and balancing of books. 
A pph sportsbook gets a specific percentage shelled out from the player's winnings established on the game's odds. This is commonly known as "vigorish" or "vig" for short and sometimes called "juice." 
Balance is the ticket to generating money. An impeccable chunk of obtaining that goal varies. This depends on how good you are at reading bets and how great you are at keeping odds in your favor. Don't forget that the level of your comprehension also matters.
Regardless of what other people might think, a few of this procedure depends on chance. It isn't right to say that most of the pph sportsbook's success lies upon this. To better learn how an efficient pph sportsbook modifies odds and margins, it's important to know how people generally create money betting.