A great sportsbook with a quality betting software – these are important features of any online betting site. To bind everything together and ensure that your players enjoy a smooth user experience, it's equally important to develop a well-trained and reliable customer support team. Our team at IDSca shares a few benefits of good customer service, and how it can even make your company stand out and earn more profits. Every step of having a great bookie software that will be there when you need it is essential to your online betting business.
A Great Bookie Software Provides an Added-Value of Trustworthiness to Your Sportsbook
Do you trust your betting platform? You should. Punters are putting money in the entity and therefore deserve the best there is the sportsbook can offer. 
First-time users may get frustrated, especially when they are first-time users of a digital betting platform. But being trustworthy and reliable a bookmaker should be, the value-added service can perk up a punter that could be at his edge of frustration. The customer support team will play a big role in turning things around for these types of newbies in the market. 
A well-trained staff and call center agents manning the frontlines of your sportsbook can provide a smooth betting experience for new players on the block. The support staff will make a positive outlook and trust earned from the players.
Having the Best Pay Per Head Software
IDSca is the best bookie software provider that delivers A-1 services that will result in gaining more experience and profits for bookmakers. The program supplies a huge coverage of local and international sports events with a wide range of live betting action. Along with these matches comes sharp money lines and betting odds to punters.
The pay per head software also helps sportsbooks accommodate mobile device betting. IDSca's mobile betting platform is compatible with any operating system used by the smartphone owner. 
The bookie software has multiple betting facilities where punters can deposit or make withdrawals for their winning bets. Various card payment options are available for money transfers and releases.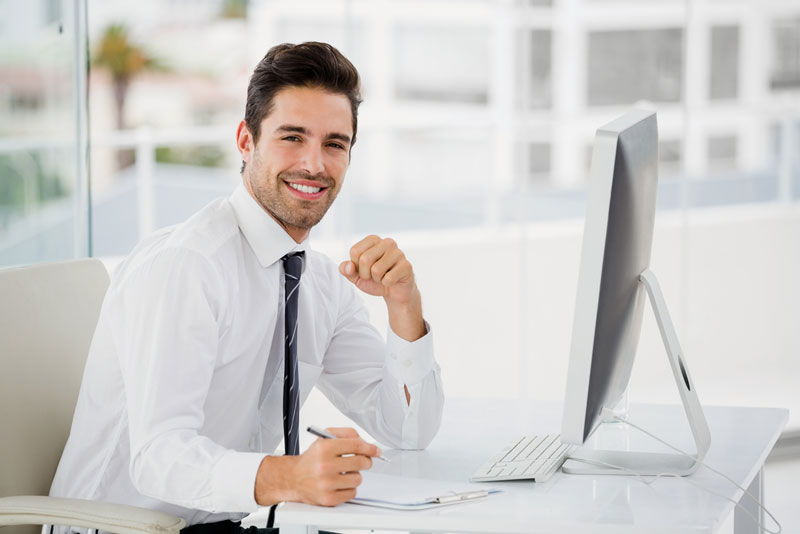 Higher Customer Satisfaction 
The top bookie software has highly trained customer service personnel making your sportsbook stand out over the competition. The support team delivers better services with constant training and upgrade along with the improvement of software and hardware technology.
The feature is an added value to your online betting business that will spread like wildfire across the clouds. More players will hear about the reliability and services of your sportsbook and soon enough, new customers will be lining up in front of your digital portal to join the fray. Every player wants to join a reputable entity where they can entrust their time and money.
The influx of more punters to your betting platform will deliver a boost in profits and revenues. Don't worry about the volume of punters. IDSca's PPH software got you covered. We will handle the administrative functions while you take care of recruitment.
Addressing Common Complaints by New Users of the Betting Platform
It takes more work to maintain a customer than to find a recruit for your bettor's registry. Betting companies spend more time and money on their recruitment programs. But after all is said and done, A study showed that 75% of the recruits go through difficulties in placing their wagers.
The top complaint was the absence of basic instructions or help facilities on how to conveniently place their bets. Bettors will lose enthusiasm if this is what they'll witness at the onset of their gambling indulgence in your sportsbook.
Secondly, Bet slips are confusing. Punters want to enjoy their gambling pleasures. They do not want to waste their precious time figuring out what is going on.
Third, looking for a bet and adding one takes a mile to walk through. The sportsbook dashboard should be user-friendly and easily navigable for first-time users.
When you want to have a bookie software that will be there when you need it, get it the first time you acquire it. Lean on IDSca, we get the job done.
An Efficient Pay Per head Software Assures Repeat Visitors 
Visitors using your sportsbook for the first time want to enjoy their stay when they gamble. Your role is to satisfy their needs during their betting time with your betting site. You will have different types of amateur gamblers playing in your field. Not everyone is computer-savvy and those not in tune with technology will need your assistance. 
An efficient bookie software will help new visitors by providing real-time chat boxes manned by competent support staff. The facility will assure players that they do not get lost in the intricacies of technology promoting transparency and understanding between the sportsbook and its players.
Prompt services will satisfy your new clients. Satisfied customers will come back for more along with friends to share their new experience on your wagering site. The retention of players is absolute with IDSca's pay per head software. 
With multilingual customer support and a live chat feature, IDSca's bookie software can provide top customer support for your sportsbook that will boost your overall user experience and player retention. Have a bookie software that will be there when you need It.
Visit us today at www.idsca.com. Make that call now to (866) 225-5437 for your one-week test run.