Every bookie business needs sportsbook software. It's best to turn to a credible and dependable bookie software provider to avoid problems in the future. To make sure that you'll be getting the most out of your bookmaking business, check the features of a sportsbook software that you'll be using. 
Why Do You Need a Sports Betting Software?
You should know that you cannot match what the features of a sportsbook software can do for you, your customers, and your bookie business. Traditionally, bookmakers like you take bets and record them using a pen and notebook. Imagine writing down each and every bet, loss, and wins and monitoring them every day. 
However, those tedious tasks of everyday recording and monitoring manually days are over. Thanks to the awesome features of a sportsbook software which makes the lives and responsibilities of bookies easier.  Its quality and dependability specify the success and cost-efficiency of your sportsbook business. Since it's connected to monetary flows, the provisions stipulated on it it should be accurate.
Just like any other betting site, a sports betting software has 2 parts which are frontend and backend. The frontend is the structure betting portal that users can see. This part involves the design, user interface (UI), and much more. 
Backend, on the other hand, is the inner menu of every bookie's project. The capability and solidness of the whole bookie business rely on the quality of the sportsbook software. 
What is the Right Features of a Sportsbook Software for You?
There are innumerable sportsbook or bookie software providers in the sports betting industry. It could be quite confusing to choose what is the right sportsbook software for you. You need to look for the right features of a sportsbook software for a smooth bookie operation.
Easy Navigation of System
The ease of navigating the system is very important especially for those who are not tech-savvy. A betting website with great graphics can attract customers and one of the impressive features of a sportsbook software. 
However, what's the use of an appealing website if the system is difficult to navigate. Users must be able to use the system without any difficulty. The content of the website should be understandable and have options for translations if necessary. 
One of the great features of a sportsbook software is the vast diversity of sports being offered. This makes sense because you have different kinds of bettors with different preferences when it comes to their favorite games and sports events.
Some could be basketball fanatics, casino enthusiasts, or horse race aficionados. It's important that you have a wide range of selection to offer your players. Not only will you expand your customer base, but you will also be generating more profits.
Your scope of markets must include major sports around the world such as basketball, football/soccer, baseball, and tennis to name a few. Also, don't forget specific sports from other countries like Thai boxing, badminton, and table tennis.
Multiple Types of Sports Betting
Another one of the striking features of a sportsbook software is the multiple types of sports betting. Bettors have changed their games along with the transition in online sports betting. Many forms of betting have developed to entice more players and generate more profits.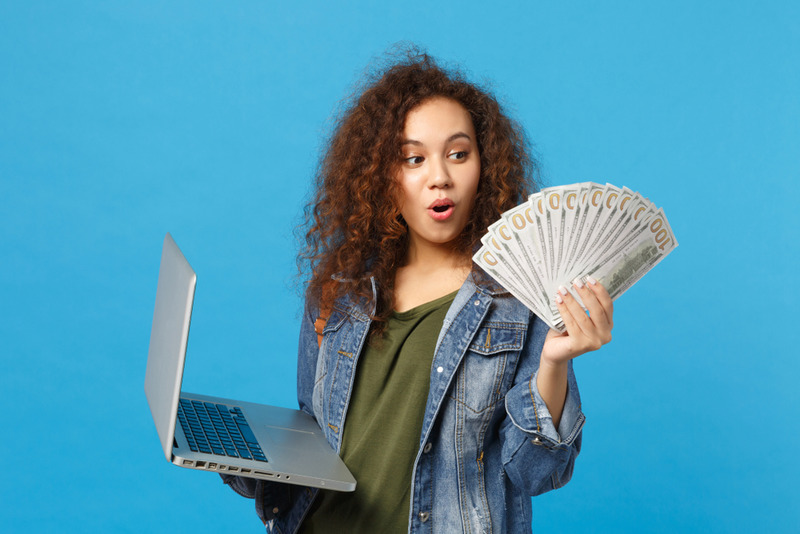 Broad Gamut of Payment Methods
A broad gamut of payment methods is one of the additional features of a sportsbook software you need to look for in bookie software provider. Not all bettors have visa or credit card, or they just don't want to provide their personal information. Mostly, this is the case that's why you need to have different payment options since your players come from the different corners of the world.
More types of payment methods mean that your bookmaking business will make more money. It's because bettors from around the world will have convenience in funding their bets. These easy payment methods include PayPal, Skrill, WebMoney, credit cards, and cryptocurrencies such as Ethereum and Bitcoin. 
Excellent Customer Support
One of the important features of a sportsbook software that you need to look for is excellent Customer Support. Essentially, customers are what makes the software and sportsbook business existent. It should be available 24/7 with the knowledgeable staff that can speak in different languages.  
Smart Devices' Compatibility
Mobile compatibility must be included in the features of a sportsbook software that you're going to use for your online sportsbook business. A larger percentage of the world's population uses smart devices such as cellphones, tablets, and laptops. They usually use their devices to browse, surf, and buy online.
If your betting site is mobile-capable, you are in for something bigger. Bigger in the sense that you will have more bettors because they can place their bets anywhere and at any time. Also, you will increase your customer base, therefore, increasing your profits at the same time.
Evaluates Risk Management
Evaluating risk management is one of the remarkable features of a sportsbook software which should not be overlooked. It monitors and delves into a user's actual sports betting as well as browsing patterns. This helps avoid unusual actions that prevent and manage distributed denial of service (DDoS) attacks. 
Other Smart Features of a Sportsbook Software:
Utmost reliability

Option to use the software when offline

Algorithms to safeguard your sportsbook business from a conspiracy between cashiers and players

Robust systems that hold off hacking and hacking attacks
When you want to get the most out of your bookie business, you need to choose the best bookie service that could provide the right and amazing features of a sportsbook software. International Data Solutions (IDSCA) is a prominent pay per head service company that provides the best bookie software in the sports betting industry.
It has been around in the business since 1997 providing land-based sports advisory services. Its formidable web servers can handle millions of transactions securely every month with no experience of system downtime. Players can continue placing their bets and enjoy watching their favorite games live.