Long gone are the days when people used traditional methods to enjoy gambling. Most businesses adapted innovative technological advances to stay competitive in today's rapidly changing marketplace. Online wagering platforms are the current trend in the gambling industry and provided the use of management tools in your online sportsbook; maximizing your profits will be an easy feat. IDSca did its job in delivering an excellent pay per head software solutions for bookmakers.
Managing a business requires unrelenting effort and an immeasurable amount of time for it to continue thriving and succeed amongst its many competitors. The proper skill set and a mind equipped with profound knowledge can establish a progressive betting business on a firm foundation. It becomes especially demanding when certain tasks require attention to meet the consumer's needs.
Eliminate confusion and decrease the likelihood of making mistakes by acquiring the latest revolution in the sports betting industry. IDSca's Pay Per Head software solution gives you the capability to mobilize your bookie business to a higher level as compared to other standard platforms. The best decision is to establish a smoothly operating betting platform that does not compromise its efficiency in delivering the promised services. IDSca promotes an automated system with easy accessibility to trace transactions, interact with players, and monitor the bets placed in your system.
Excellent Pay Per Head Software Solutions
Our excellent Pay Per Head software solutions offers bundled features with a system guaranteed to maximize profit and establish your business unsurpassed amongst others. It offers the incorporation of previous systems to your current platform to give a solid overview of your business.
A sought-after Pay Per Head system will offer not only real‐time operation monitoring, but also, extensive account management features that offer free play, adjustment of credit limits, and customizable parlay profiles. IDSca understands the essence of strict confidentiality in regards to handling the transactions of our bookmakers' and punters' accounts. Our pay per head software is an example of a reliable sports betting service where privacy is of utmost concern. Be assured as we have taken adequate measures to make sure that data is always kept confidential and secured.
Wide Variety of Betting Options
Players are likely to choose a sportsbook with betting options that will suit their style. With the gambling population comprising from sports enthusiasts to those who enjoy online casinos, coverage of multiple betting options will keep punters more engaged and actively involved in placing bets. Accessibility of these choices will ensure the influx of new players, an increase in financial rewards, and a more successful business. Age does not become a barrier when everyone can enjoy online gambling made available anywhere by our pay per head software.
Simple but effective bookmaking
IDSca's Pay Per Head system allows simple and easy management of players. Upon your request, the entered data from your transactions can be readily made available. The system will be able to provide an orderly data transaction report on the performance standings of your online gamblers.
Simplicity is key as bookmakers worldwide would rather choose a smoothly operating software with efficiency in delivering the promised services as compared to something fancy. Its simple user interface makes it convenient, even for newbies, to create a conducive environment for business.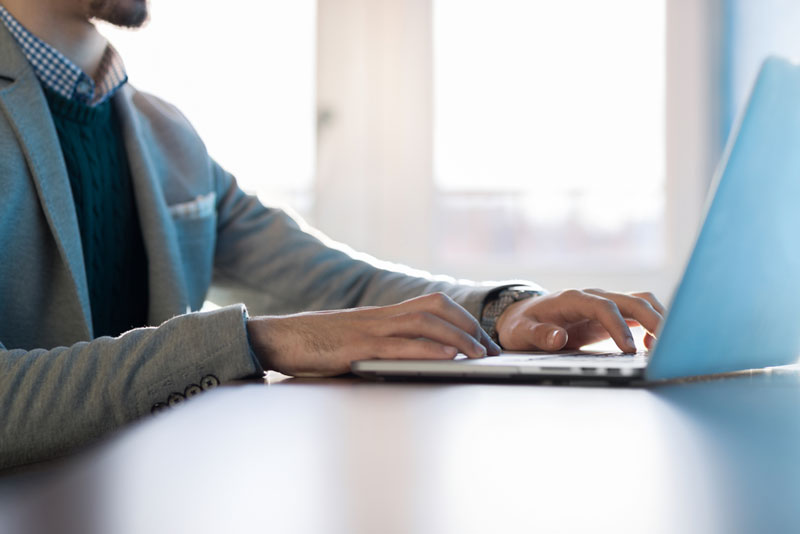 Create your own Identity with White-labeled Platforms
Avail of a Pay Per Head platform with a feature that enables you to white label your company's logo and incorporates your own branding. With the help of our creative graphic designers, give your platform a personalized touch of what you want your platform to embody and show your players.
Guaranteed Satisfaction with an Excellent Customer Service
Bookmakers and punters alike, in certain situations, have experienced problems that seemed to be too impossible to solve. It can cause endless frustration and may result in players discouraged with your wagering platform. IDSca's excellent customer service offers the best solution with its 24/7/365 availability. Trust us as we have trained our personnel to be competent and efficient in making sure the player's needs are met as services are delivered.
Satisfied players are the primary driving force in the gaming and sportsbook industry. Delivering the promised quality services will ensure loyalty from customers and even provide an influx of new players. With 24/7 phone support, IDSca's helpdesk support agents aim to deliver an exceptional service. IDSca's helpdesk support agents services that leaves the customer feeling valued and appreciated. Excellent customer service will guarantee a smoothly running business with provided solutions to any problem.
Your business on the move
With a Pay Per Head software from IDSca, manage your business at your convenient time and place! Complete with all its features even on a mobile device, be capable of performing many tasks that your computer can. With its easy accessibility, it enables the bookmaker to trace transactions, monitor players, and control the business even in the comfort of their homes.
The power of a mobile platform allows more flexibility in managing your online business. Keep track of placed bets, and supervise your own clients from your smartphone or tablet. Enjoy more freedom in your time and your business, knowing that everything is in control just by pressing on the screen of your smartphones.
Work with the Best Team in the Industry
Many software providers claim to deliver promising services with their Pay Per Head System. When it comes to business, critical decisions are always made. It can be a factor in the rise and fall of your business. With any product or service you want to avail of, it's always best to read previous customers' feedbacks. This is to prove the claims of the provider. For having more than 20 years of experience in the industry, IDSca guarantees you that the service we provide will ensure that your business continuously develops and remains profitable.
Visit www.idsca.com to learn more about a better wagering experience through better services for your players in the gambling arena. Call us at (866) 255-5437.