Esports is one of the lifeblood of the online betting industry in this period of lockdowns. Punters are itching to place their bets on anything of value under the sun. From politics to weather conditions in specific areas of the country, gamblers will wager on anything that meets their fancy.
Popular Betting Markets that Make Up Esports
Esports is gaining traction and its market is mounting up momentum. More and more video games and simulations make it to the bettors' choices. But some are more popular than most. Your selection of the most sought after esports betting markets will determine how you will fare in the gambling arena.
Counter Strike: Global Offensive
Counter Strike: Global Offensive became popular since its launching in 2013. Valve is the software developer of this esports video game on its 4th installment. This multiplayer first-person shooter esport has two teams competing against the other: TheTerrorists versus the Counter Terrorists with the aim to eliminate the opponent set on objectives required to win the game. Betting markets for CS: GO as the winner of the game, number of kills using the pistol, bomb planted (Yes or No), and the winning difference of a team over all.
ESL Tournaments for Counter Strike: Global Offensive for 2020
| | |
| --- | --- |
| Unity League Flow 2020 | February 10 to June 3, 2020 |
| ESL Masters Espana Season 7 | March 30 to May 31, 2020 |
| LVP Unity League | February 28 to May 27, 2020 |
| ESL Meisterschaft Spring 2020 | March 3 to May 20, 2020 |
| Clutch Season 2 | February 12 to May 18, 2020 |
| ESL Australia & NZ Championship S10 | March 3 to May 16, 2020 |
More competitions are in store throughout the year.
The Defence of the Ancients 2 is one of esport's most popular and competitive games played in the world. The video game is also a brainchild of Valve. The game is a team battle with squads trying to protect their respective territories from annihilation of their opponents. Each team will seek to destroy the centerpiece of the opposite side called "The Ancient".
Tournaments in line for the rest of 2020
| | | |
| --- | --- | --- |
| CyberBet Cup | May 11 | $12,000 |
| ESL One Birmingham 2020 Online | May 12 | $335,000 |
| Global Infection Cup | May 14 | $10,000 |
| Komi Republic Championship 2020 | May 15 | $681 |
| Russian Student League 2020 | June 1 | $14,160 |
| BLAST Bounty Hunt |  June 8 | $145,000 |
| The International 2020 | August 18 | $1,000,000 |
| World Pro Invitational, Jakarta | November 23 | $500,000 |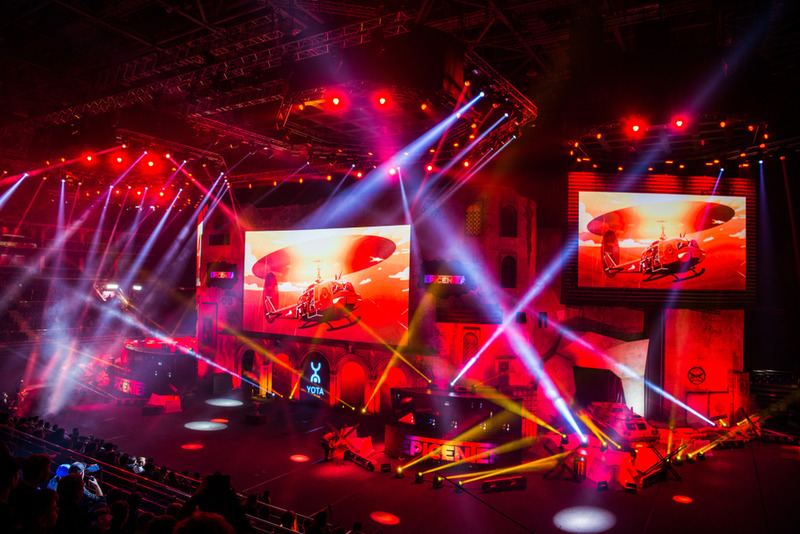 One of the popular esports video games up for wagering in sportsbooks, League of Legends is a multiplayer, fast paced online battle centerpiece released in 2009 by Riot Games. The League Championship is hosted by no other than the software developer itself. The battle platform is in Los Angeles, California and Berlin, Germany for its global contests. League of Legends (LoL) has its global follower closely at tabs with its tournament held year round.
League of Legends Tournaments for 2020
LEC Summer 2020     Berlin and Malmo                    June 12 – Sept 6    $224,698
LCS Summer 2020     Los Angeles, California           June 13 – Set 13
The 2019 Call of Duty World League concluded its esports betting competitions and transitioned into a franchise League called the Call of Duty League. The new order set off last January 24, 2020 for its newest esports betting markets in Minneapolis, Minnesota.
The new franchise league will consist of 12 franchised teams representing 11 markets through North America and Europe. The teams will compete in the home-away format for a slice of the $6 million prize money and the coveted title of CoD League Champions.
COD League Existing and Upcoming Tournaments
Week 12          Minnesota ROKKR                                        May 9-10, 2020
Week 13          Paris Legion                                                    May 16-17, 2020
Week 14          Seattle Surge                                                   May 23-24, 2020
Week 15          Atlanta Faze                                                    May 30-31, 2020
Week 16          New York Subliners                                       June 6-7, 2020
Week 17          Los Angeles Guerillas & Optic Gaming      June 12-14, 2020
Week 18          London Royal Ravens                                   June 20-21, 2020
Week 19          Chicago Huntsmen                                        June 27-28, 2020
Week 20          Dallas Empire                                                July 4-5, 2020
Week 21          Toronto Ultra                                                 July 18-19, 2020
Week 22          Florida Mutineers                                        July 25-26, 2020
CDL Championship Weekend                                             TBA
One of the best video games in the market today that redefined the online strategy matches of three cosmic species battling for universal domination: The Protoss, Zergs, and Terran. Starcraft 2 esports betting markets are available throughout the year. Blizzard Entertainment developed and published this video game. It is now available in betting markets on your preferred sportsbooks.
Starcraft 2 Existing and Coming Tournaments for 2020
DH SC2 Master 2020: Dallas Oceana, SEA Qualifier    May 8-Apr 19             $6,600
DH SC2 Master 2020: Montreal                                         Sep 11-13                    $125,000
Gold Series Team Championship 2020 Spring               Mar 23-June16          $42,391
DH SC2 Master 2020: Valencia                                          July 3-5                      $125,000
DH SC2 Master 2020: Dallas                                              Aug 14-16                   $125,000
Global StarCraft 2 League Season 2                                  Jun 30-Aug 31           $140,000
This video game is the new popular esport betting market amassing a large number of followers playing on its platform. Fortnite characters can play by teams with the main objective to survive in the battle against the opponent. The game is a potential esports betting venue for punters looking for some betting action. Epic Games is the developer of the video game.
Fortnite doled  out a total of $85.1 million to date, following top video game DOTA 2 and Counter Strike: Global Offensive. Physical events are cancelled due to the pandemic in 2020. All Fortnite competitions will be played online this year. In the meantime, tournament organizers have more info about online events with FNCS, Cash Cups, 3rd Party Events and Broadcasts.
Overwatch is a multiplayer first-person shooter video game developed by Blizzard Entertainment. The competitors consist of two teams of 6 players opting for a character in a cast of 30 selections. Fan can -place their bets on sportsbook offerings
Overwatch Monthly Tournaments for 2020
January 11, 2020        Overwatch Contenders 2020 Season 1          $30,600
February 8, 2020        Overwatch League Season 3                           $5,000,000
April 12, 2020              Overwatch Contenders 2020 Season 2        $12,600
May 1, 2020                Shadow Challenge 2020 Season 1 Week 3    $567
For your Esports betting market, IDSca is here to cover your needs in this time of pandemic lockdown. Visit our website at www.idsca.com. Call us at (886) 225-5437.