With COVID-19 cases showing signs of reaching a plateau, the sports betting industry is slowly seeing the light at the end of a tunnel. Health leaders are giving the green light for reopening sporting events and competitions. The NFL and NCAA Football seasons are underway and nearing its 11th and 12th weeks, respectively. With the resurgence of sporting events, big commercial online sportsbooks viewed this as an opportunity to make up for accumulated losses during the pandemic. They are exhausting all efforts in search of better features to improve their bookie services. It is high time to equip your sportsbook with professional Bookie services.
While these entities are growing at a rapid rate, a private bookmaker can still be at par with these commercially known online sportsbooks. It requires unrelenting effort and time, but the managing of operations is effortless when he equips his sportsbook with professional bookie services.
Professional Bookie Services
A private bookmaker managing an independent sportsbook offers a higher level of customer service incomparable to that of a big commercial sportsbook. Private bookies pay greater attention to detail and strive to make players feel value and appreciation. When customers feel a personal connection with your business, it's easier to sell out promos and offers. Sports bettors can also work directly with the private bookie agent to altogether avoid the unnecessary complications that bog down the process when dealing with a commercial sportsbook.  As a private bookie, it is crucial to have a profound knowledge of the online betting industry as you carefully determine how much you're willing to invest in this very lucrative business opportunity.
Seasonal Bookies vs. Expert Bookmakers
There are different kinds of bookmakers. Some take advantage of the busiest seasons of football and basketball, seeing this as an opportunity to operate in an ideal win-win situation. The majority of their players are family and friends who willingly support their thriving venture. These part-time bookies have satisfaction in spending money they earn to supplement their betting activities. Part-time bookies remain an asset for the online betting industry, but with increasing competition, it will not be long before they're out of business.
The lifeline and driving force of the sports betting industry are the professional private bookmakers. Equipped with the latest advancements in technology, they have taken their business online to accommodate the expanding market. They are revamping their systems with sophisticated features through the help of quality pay per head software. With IDSca's reliable services, they are confident in delivering the needs of their players.  For an affordable weekly per head fee for each active player, this is the best bargain you can get from any pay per head software provider with a promise of overall functionality and excellent customer service.
IDSca's Top
–
Tier Pay Per Head Services
Owned and operated by skilled professionals recognized in the sports betting industry, IDSca understands the goal of every bookmaker and the struggles they face. We are a perfect fit for any of your problems, and rest assured, handling a bookie business will be an easy job.  For over twenty years, IDSca remains at the top of its game of producing the most comprehensive pay per head bookie software that guarantees a highly-rewarding benefit.
Committed to their vision of creating the world's best bookmakers, IDSca efficiently provides professional bookie services that elevate a wagering platform to the next level. We can turn any bookmaker's lifelong dream into a reality. Everyone starts as a novice with a small betting base. With the help of IDSca, watch as we transform your system into one of the most sought platforms among players.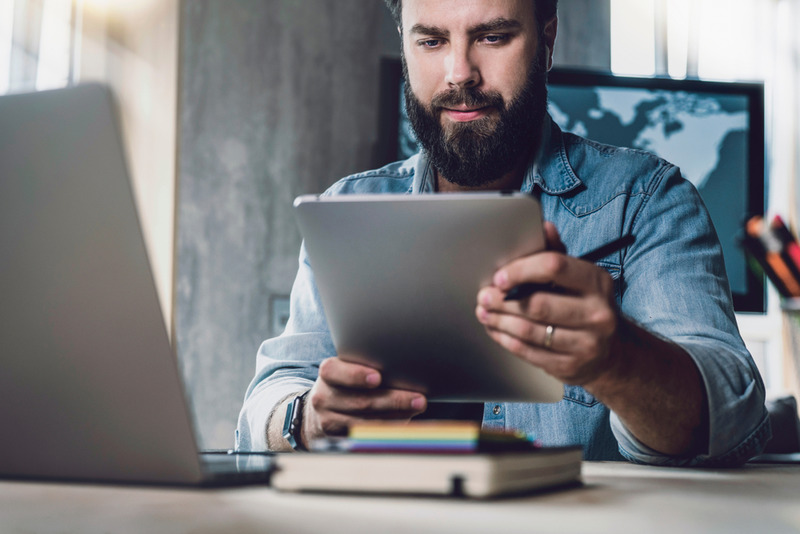 Acquire Steady Flow of Customers
The first step towards becoming a bookie is acquiring a steady flow of sports betting customers. Also, you will need to determine and invest in a bankroll enough to cover weekly activities in your betting platform. A decent computer set-up with good network connectivity is sufficient to manage your online business. Mobile devices are also convenient if you want to access and supervise online transactions at any time in any place. Starting your bookie business is afforded at a low expense that is not a burden to your pocket. In the long run, every penny will be worth it as the end rewards are incomparable.
If you feel that your current pay per head software does not meet your standard, it's not too late to experience what IDsca can offer. They offer weekly pay per head fees at a low cost without the compromise of delivering excellent services to your wagering platform. Give your players a seamless experience with top-notch features and state of the art management tools.
IDSCA's Leading Pay Per Head Software
Sure, there may be cheaper options for pay per head services available in the market. But before you decide, carefully ask yourself if it's worth putting your money on it. A standard software with its basic features can barely manage to reach the competitive level of commercial sportsbooks. With IDSca, continuously attract players worldwide with our user-friendly interface. We are offering a variety of betting options, multiple payment methods, and safe data storage. Maximize your earning potential with a professional business partner like IDSca.
We have over two decades of experience and a proven track record of success. IDSca is your best bet to provide software solutions that will help maintain a profitable and sustainable bookie business.
Bookmaking Management Software
IDSCA offers everything a bookmaker looks for in a pay per head software. We have developed a highly functioning bookmaking management software and solutions catering to the needs of every bookie and player. Our platforms are accessible and highly responsive on any device with internet connectivity. This allows bookmakers to operate their sportsbooks with ease and convenience.
Maintained by Skilled Professionals
Alongside a team of professionals skilled in graphic design, programming, software engineering, and strategy planning, we assure you that your business continually runs all year round. Our hosting facility and servers are well-maintained. We ensure that you can run your sportsbook business without a glitch, and it never experiences downtime.
Avail IDSCA's Pay Per Head Services Today!
Avail of all these excellent features at an affordable price, the best bargain you can get from any software provider. We have a flexible pricing model that suits your needs. Moreover, we take pride in having the most reliable and competent call center customer specialists. Bookies, players, or anyone with questions regarding our service can call our 24/7 hotline at 1–866-Call-IDS (1–866–225–5437). Call now!