Sports betting is a popular form of gambling that involves placing a bet on a certain sports event.  Recently, sports betting is becoming a rampant business as technology and Internet connectivity becomes more accessible. This is good news to all experienced gamblers since it makes making profits and collecting payouts more convenient. Having the skill, identifying opportunities that carry good values and managing risks are some strategies to earn consistent profits.  IDSca can turn you into one of the best pay per head (PPH) bookies and help you in earning more in the leading pph sportsbook.
Your skills and know-how in sports and wagering can be put to your advantage.  If you consider becoming a PPH bookie, give regard to each bet placed by your players.  This is especially useful among clients with huge bankrolls and are into sports betting purely for entertainment.
Although running your own sports book is extremely productive, the process entails various risks and requires a lot of hard work.  The wise thing to do is to set limitations and initially start small.  You must test the waters before making a commitment given that this business bears quite a lot of pressure.
What is a Leading PPH Sportsbook Bookie?
Leading PPH sportsbook companies provide its supported bookies quality tools and services necessary to launch their own online sports books.  These websites encompass a wide variety of betting options for its clients across the globe.  They also handle the technicalities of bookmaking so that its partnered agents can focus more in running his business.
Significant Things to Remember Prior to Becoming a Bookie
There are some crucial things you need to keep in mind if you plan to embark on the sports betting industry.  The business involves various tasks, and these reminders can help you comprehend and teach you how to approach each one head on.
Normally, people tend to want more once they get a taste of success.  In order to stay afloat in this business, you must know how to manage your funds and stabilize your risks.  Know your limits and avoid going beyond them.  
Accomplished bookies are efficient managers.  They keep a tight record of every transaction that occurs in their sports books, including collection of bets and payouts.  As an aspiring bookie, overseeing your finances is essential in order to determine the growth of your profits.  
Betting is an activity without a ceiling.  There will always be a game or an event that bettors would bet on, even during weekends and on holidays.  Needless to say, this does not necessarily mean it should consume all of your time.  The benefit of having a good service solutions company as a partner is that they can deal with most of the tedious tasks of your book.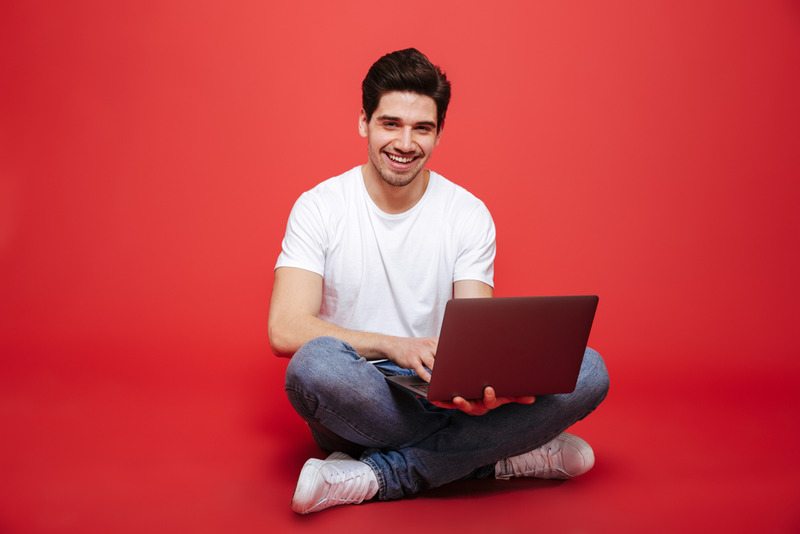 Choose the Best Pay Per Head Service Provider
As soon as your bookmaking business starts flourishing, there will be a time that you will have to decide whether you want to set your players' betting limits and play it safe. Your chosen pay per head company will provide you a turnkey solution. Your customers will also be provided with various services accessible to them. As a pay per head bookie, you can have full control of your online bookie business and expand it to greater heights.
If you think that you have learned everything already, you are wrong. Learning never stops and you have to know your bookie business well and your customers better than anyone else. Choose a pay per head service provider like IDSCA to make it easier to become a pay per head bookie. The more you recognize and understand your customers, the more you will have control over your bookmaking business that could result in more profits. 
The Right  Pay Per Head Bookie Software
You need to choose the right pay per head service company to work with like IDSCA. It stands for International Data Solutions and a prominent pph service company when it comes to providing the best and the right bookie software. The state of the art software itself is the only betting solution you will ever need as a pay per head bookie. The trendy and amazing features contained therein will provide what you and your players need.
Of course, you need to acquire as many players as possible. As a newbie pay per head bookie, you can start with 10 to 15 customers to place their bets with you. This could be the biggest difficulty that you need to overcome. You can start recruiting family members, relatives, close friends, acquaintances, and neighbors. Your customer base will grow as months and years pass by. 
How Much Money is Involved to Start a Pay Per Head Sportsbook Business?
Generally, as how most businesses start, decide on the amount you are willing to spend in launching your book.  Your actual bankroll is not always the same and is highly reliant on your number of clients.  That being said, your bankroll grows as you collect the sum of all the bets set on each event or game.
For example, if your sports book entertains 10 to 20 bettors, wagering between $500 to $1000 on each game, naturally you get to earn a generous inventory.  It is true that no one ever wins in betting all the time, however you must always be financially prepared when your clients start winning.  
Having less than ten players should not pose a big deal.  With this number, your clients can have about $300 or less than your reserve.  In this case, laying a specific amount aside will not be necessary since they can start collecting payouts or losing their wagers in the first few weeks.
For more information, visit www.idsca.com or call us at (866) 225-5437.