Getting new clients is usually much more difficult and expensive than keeping present customers. Players staying longer in your pay per head sportsbook are much more. It is essential to maintain your present customers to grow and expand your online betting business. Customer retention on your sportsbook is key to successfully make it through stiff competition in the gambling arena.
Customer Retention on Your Sportsbook: How To Do It Properly
Here are some tips to help retain your customers for a long-term relationship.
Assist Your New Recruit to Jump-Start His Wagering Indulgence
A research conducted by one of the largest online sports betting providers showed low figures in the user-experience category. The bookie software provider went all through the difficulties to have potential gamblers register on their sportsbooks but resulted in 75% of their players having difficulty in placing their wagers.
The players complained of no assistance or help to start their betting process. Second, Betting slips are too confusing that led to bettors leaving the site. Third, looking for and adding a wager is not friendly to players. The result is 18% of gamblers left the website to look for sportsbooks that could satisfy their needs.
Look for a bookie software provider that adheres to the basics right the first time you decide to have one. Make sure that the betting site is user-friendly and easily navigable. Always put your customers' interest first and do punter tests for new users. See to it that online customer support is available with help sections and FAQ for your starting and existing players.
Encourage the Customer by Helping Him Win Some Bets
One way to keep your customers glued to your sportsbook is to help them win some of their bets. Their victories will encourage them to keep coming back for more. A long streak of losing their wagers will make them leave the site and look for their luck on other sportsbooks. Customers losing consistently will develop a notion that the bookie is there only for their money. 
Offer betting tips, sports predictions, and other useful information that might help them bet wisely and level up their betting experience in a positive outlook. Wagering tips backed with feasible information is a value-added service to encourage customers to come back for more, especially when they won their bets through your timely tips.
Provide your bettors with useful and informative content from betting preview journalists that explains why they opt for a team on a match. Game statistics from previous matches of the teams are helpful to your betters for their betting options. Add injuries and suspensions where they can see the starting lineups before the match goes on the play. 
Create a venue where your players can get pertinent information about the teams playing for their best bets on your sportsbook. Suggest links where your punters can draw odds offered before a match, team statistics, league stats, form, odds movements, weather, motivation, and personal problems. These value-added services can spell the difference on your betting platform from the competition in the online betting arena and help customer retention on your sportsbook.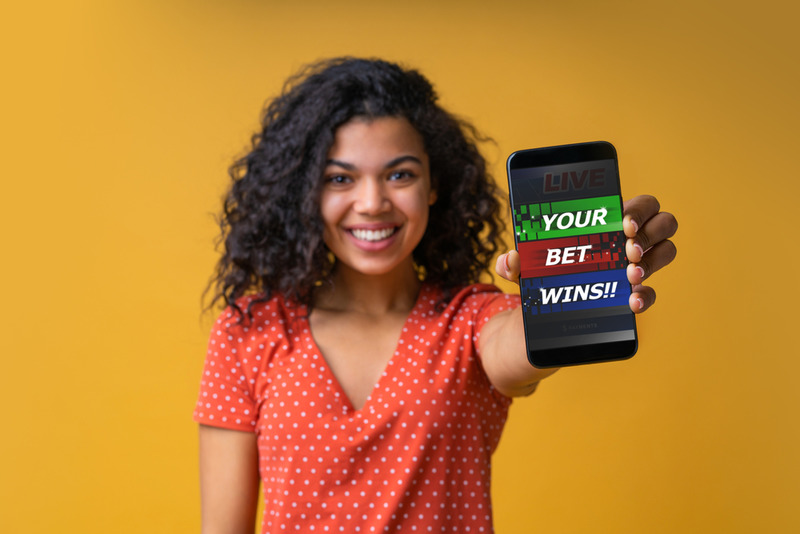 The importance of After-Sales Services
Several online betting companies take closed sales for granted that they ignore new clients after the sale and go about chasing new players to recruit. Companies invest so much to develop their methods of recruitment only to spend more time and money in attracting new players only to get results of the new recruits leaving their betting sites. The cycle goes on. Recruitment and abandonment of players that prevent the growth of a sportsbook. 
Retention of players is essential to the growth and expansion of the online betting business. Encourage gamblers that they are just warming up after signing in the site. Teach them how to make the right bets by supplying relevant information that allows them to pick the right choices.
Pep up dormant players. Reach out to sleeping punters and do not attract sharps by your alluring offers. Connect to your punters sincerely to show them that you care for them and offer your services whenever they need it.
Offer a Wide Array of Sports Competitions, Betting Options and Markets
There are plenty of opportunities in the betting arena. Your group of punters are only scratching the surface and would grow more with the volume of local and international sports tournaments you offer. Along with a wide array of sports competitions are the betting options that makes the ride more exciting. With plenty of betting markets, customer retention will be a staple in your sportsbook.  
Open your customers to betting in the big League like the European Soccer Competitions. Big money circulates in this type of tournaments at the International level. You can use a bookie software to upgrade your sportsbook operations that offers convenient site navigation, live betting feeds in these Major Soccer Leagues.
A Sportsbook that stands Out from the Rest
You have fierce competition in the gambling arena. To keep customer retention at bay in your sportsbook, show that you are up to it. One the best ways to walk down this aisle is to have an efficient bookie software provided by IDSca. Visit us at www.idsca.com or call at (866) 255-5437.