A sportsbook per head is either a company or an individual who receives bets or wagers from bettors. As a bettor, it would be best to not just place your bet on the first sportsbooks per head that you see online. 
Many bettors become upset into believing that they are wagering with a genuine post-up shop where they need to deposit money before they can place a bet, when in fact, they're wagering with a sportsbook pay per head.  
Moreover, even if a pay per head service has been legalized, there are still some out there that are operating illegally. Check out the following signs and see if the sportsbook per head you're placing your bets is legal or scam.
Signs of a Trustworthy Sportsbooks Per Head
You must be wise when placing your bets on a sportsbook per head and not only correctly predicting who will win. It's also important that you'll be able to determine which operates legally and illegally. Below are some indications where you can base the legitimacy of a sportsbook per head.
The year that a bookie was established indicates experience and integrity which always turn out well for them. Bettors perceive the length of years a bookie operates in a highly driven market a great advantage over others. It's because regardless of all newbie's good purpose, it really takes countless years before they can deserve the sports betting community's repute.
IDSCA is a reliable sportsbook per head that has been in the industry since 1997. It stands for International Data Solutions and is one of the pioneers in terms of the online sports betting industry. The essence of their platform, network dependability, and excellent service will give bettors a one-of-a-kind betting experience.
Explicitness of Transaction
If you requested to get your winnings, the payout must be done within the limit time as per the bookie's site. It's much preferable if the sportsbook per head pays his winning bettor earlier than the designated time frame. Even more favorable if the betting site allows different methods of payment.
Wide Array of Wagers and Markets
The sportsbook per head must be able to offer a wide array of wagers and sports events. More types of bets and more kinds of sports offered means more players will place their bets on that betting site. You'll have more choices to choose from whether it's local or international. Not only will you enjoy winning but also watching different games from around the world.
Any form of bonus or rewards a sportsbook per head offer should be credited to your account instantaneously after claiming it assuming that all conditions have been accomplished. There must be no specific rules or fine print that exists. 
The best sportsbook per head always has many players because of its good reputation. Most of them who operates legally and honest to their bettors earn respect and become a word of mouth. Paying its winning players on time without any delay will make its bettors happy and stay with the bookie.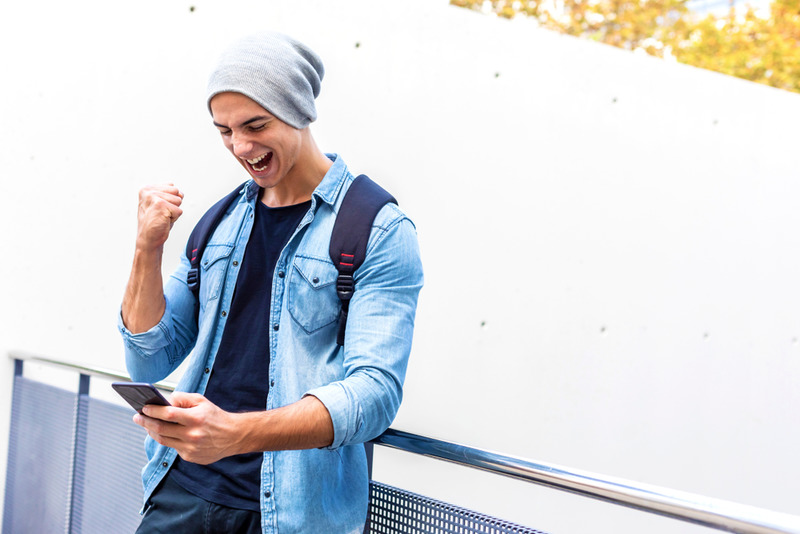 Friendly User Interface Website
When you place your bet on a particular sportsbooks per head, it should be conveniently accomplished and immediately confirmed. You should be able to view the history of your total balance, transaction, and wagering. This should also include customer assistance activities and payment methods.
The sportsbooks per head customer service must be always available. If possible, a live chat should always be present aside from phone calls. Emails need to be answered in a few hours. 
A legitimate sportsbook per head gives assurance on all monetary transactions and carried it out securely. Any pertinent information you provide will stay undisclosed. When you need a new password, the verification process must be clear and protected.
Betting odds characterize the possibility of an event to manifest and therefore allow you to figure out how much money you'll gain if your bet wins. The standard payout may reach or even surpass the 95% limit on specific games. Take note that odds will uncommonly have considerable transitions. 
Opinionated lines show that there's a miscellaneous fee in correlation with every odd. This isn't mirrored or duplicated from another sportsbook per head or by keeping up with the market activity. 
Make sure that the sportsbook per head you're placing your bet with is legitimate. It should have a license to operate by a gaming authority that provides a meticulous and customary check on a bookie to always pay his winning bettors accordingly. 
Signs of a Shady Sportsbook Per Head
If there's a legitimate bookie, expect that there's a fraudster that you need to watch out for. You can pinpoint a sharpie with the following signs: 
Minimal Extent of Payment Options
A sportsbook per head must be able to offer different payment options. If there are only limited options or hesitancy when requesting for withdrawing your winnings, it could be an indication of unwillingness to pay.
Extravagant Bonuses During Sports Event Opening Season
There are sportsbook per heads that at times, offer extravagant bonuses during a particular month when a specific league sets to begin such as football.  Even if every one of them has their own marketing guidelines, bonuses and rewards are usually available to bettors for the whole season. 
You should also be wary of any appealing initial deposit bonuses. Some bookie offer this to tempt bettors into depositing cash. In the end, they won't give back the money to their players and blames system glitch.
Credible sportsbook per head generally pays out around 97% while others pay at 92 to 95% on every game. Those who are scam don't care regarding payouts and odds because they have no intention of paying their winning bettors. They'll offer incredibly high odds to entice as many bettors as possible and take all their money and run away with it.