Bookmakers generally want their betting business to be organized and arranged for convenience and ease in managing operations. "The Online Sportsbook Management Software" introduces a new innovation tool that provides the best solution for these betting platforms. It enables bookies to have a bookmaker and player management system for a hassle-free and secure environment for the online betting business.
The Significance of an Bookmaker and Player Management System Software
The online sportsbook management software plays a core role in effectively managing your online betting business. Bookmaker and player management system provides bookies the feeling of having an assured online business from the Sports betting platform. Bookmakers will be empowered by a well – managed and smoothly operating betting platform without compromising its efficiency in delivering the promised services.
Sorting the Influx of Data
The online sportsbook management software is self-automated, with one of its features being able to store all entries of your data in folders. Personal identification codes are individually assigned to punters through the bookmakers from the betting company. Each transaction shows an equated amount on how much bookies would earn from their commissioned transaction. Data received goes through a multitude of computations carefully calculated to determine a bookmaker's profit. The aforementioned data will then be reflected in exact tabulations of the online gamblers' weekly, monthly, or semiannually spending tallies that bookies can access for necessary adjustments needed in their cash flow. These tabulations will be reflected in financial reports to support the data collected and be used as a basis for relevant computations.
Order and Prioritized Data
Upon your request, the entered data from your transactions can be readily made available. The system will be able to provide an orderly data transaction report on the performance standings of your online gamblers. These financial reports are necessary for your business to survive. Bookmakers can use this data as a tool for the basis of new adjustments in their betting options.
An online sportsbook management software enables the odds masters to monitor the operations in real-time. The data is automatically stored in its system. The betting platform is able to provide a wide array of competitions, from local, to national and even international events. Bookies can see the transparency in their business because of its real-time feature. This allows bookmakers to effectively adjust the necessary plans that will improve their business.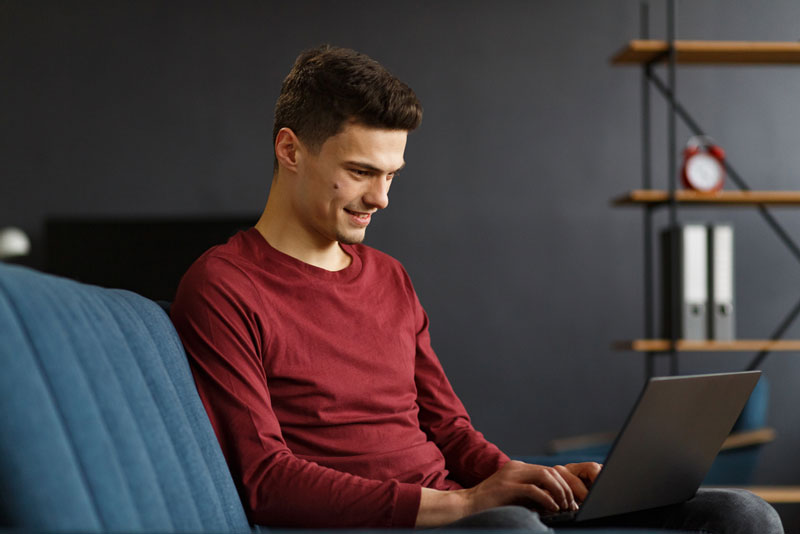 Not only does the online sportsbook management software have an automated system, but it also has a tracking management tool to help its owners, as well as its punters, trace transactions in real-time as reflected in the websites. Reports are now made available online for easy access and convenience for bookies. They are made accessible through a handheld smartphone or a tablet. Even the tracking of international events is made possible through this software.
Privacy is of the highest importance, especially in the online gambling industry. It is the most sought-after feature, especially when choosing a bookie website. The online sportsbook management software provided by IDSca becomes an example of a reliable sports betting company where privacy is their utmost concern. Our company understands the essence of strict confidentiality in regards to handling the transactions of our bookmakers' and punters' accounts. We understand the dangers of mishandling information when placed under the wrong people. To avoid this unnecessary conflict, the management of IDSca assures its bookmakers and their punters that they have taken adequate measures to make sure that data is always kept confidential, secure, and not divulged to unauthorized persons.
One of its excellent features is its accessibility; it provides bookmakers and punters the convenience of direct admittance to its betting site. The bookmaker would only need a stable internet connection and a mobile phone or desktop to download the app of your chosen software provider.
As times are ever-evolving and with everyone living in a fast-paced era, mobile devices are more preferred by modern bettors. Millennials would rather choose to place their wagers and bets at the ease of their preferred time and availability. Mobile devices provide access to online betting platforms as such that there was an influx of players in the gambling industry. Statistics showed that in 2014, an increase of 55% in its visitors were seen in online casinos. Through the years, the online gambling industry constantly rises steadily with more developed apps and software made available in the market.
Mobile bettors have now become the targeted population for bookmakers. They've become a driving force in mobilizing the gambling industry to a higher level. They are more inclined towards online gambling as this provides a wider array of options for punters. With the knowledge and new trends in technology, this provides an advantage for bookmakers amongst its other competitors in the market.
Online Sportsbook Management Software Providers Must Learn to Adapt
With emerging technology and as the population in the online gambling industry steadily rises, gambling behaviors are changing. Online sportsbook management software providers must engage themselves and adapt these new changing behaviors to captivate the new players of this generation. These companies must efficiently adapt themselves to provide the necessary services to its new population. Mobile devices are now preferred over desktops as reflected in the studies and statistics as declared by Google.
Online sportsbook management providers are now a quintessential tool amongst bookies and their players. IDSca, with its online sportsbook management, covers the new population of millennials wanting the ease of access to an online gambling community with the convenience of their mobile devices. No doubt that as trends are evolving, new technology will continue to emerge and develop. IDSca, nevertheless, will continue to push forward and become the best in who we are and continuously provide efficient and effective delivery of our wagering services to our bookmakers, as well as their punters.
Joining our company is an opportunity you should take if you want to see your business grow. Visit our website at www.idsca.com or you may call us at (866) 225-5437.