Online gamblers want the best betting platform that they can get their hands on for their wagering activities. The punters opt for a bookie website that can answer to their needs when they are using the software. Here are some of the features that make a good odds master site for his online players.
A Reliable Sports Betting Company
Look for a sports betting company with many years of experience in the online betting industry that supports the bookie site of your choice. One such company that you will find is IDSca. Decades of doing the business describes our company and it  is one of the most reliable software betting platform in the market. Thousands of punters put their trust and confidence in IDSca because they know that their transactions with the sportsbook supplier are in good hands.
Features that Manifest a Reliable Sports Betting Company
Live Betting
One of the features that could allay transparency is the live betting. With in-play wagering, the live coverage brought to the online gamblers diminishes the tendency of cheating. The game unfolds before your very eyes and you get what you see. Not many sports book suppliers can provide this service to bookmakers and punters. IDSca promotes its trustworthiness and reliability through live betting. Bookies use this attribute to lure more online gamblers to his bookie website while this feature is a preference among punters who want more fun and excitement in their gambling activities.  
Prompt Responses from the Company Call Center Agents
If there is one thing that your client will like is the on-time responses from the company agents manning their toll lines. Punters want prompt services and assistance so they can decide their course with the betting activities. It gives online bettors a sense of importance of the immediate responses rendered to them by the call center representatives. Also, the updated services shows the sincerity, reliability, and professionalism of the sports betting platform supplier.
Immediate Payouts
Online bettors would patronize a betting software platform if they get what they win on their bets immediately. A punter registered to a bookie website will have his personal account. You can view your bets and account settlements to monitor your betting activities. A reliable sports betting company posts your credits and debits basing on the outcome of your wagers.
Cutting Edge Technology
The technology that supports a betting platform makes or breaks the online betting business. Consider these upgrades that a reliable online wagering company deliver to its clients.
The Software
The betting platform software is the heart of your online business. It automates all transactions passing through the system and regulates your operations allowing you to make adjustments for a profitable operation. Bookmakers prefer sportsbook suppliers to be at par in today's technological upgrades so they can level with competition and remain productive and profitable. The software also expedites processing in terms of results, information update, and payouts for winning wagers. If the betting platform is inferior, expect bottlenecks on peak hours, slow processing of bet placements and late dole outs to winners.
The Hardware
The system hardware and software works in tandem to deliver better video coverage and fast services to bookmakers and its punters. The hardware should support the in-play betting for better audio and video coverages. The live wagering facility is an exciting tool to attract online gamblers to the sportsbook; it has a higher level of gambling excitement when bettors are immersed in the feature. When a betting system has adequate hardware, detection of problems is easy before they occur. Also, it has more data capacity for processing than the influx of data entering the betting platform thereby thwarting system failures or Denial of Service problems. Superior hardware makes clients sleep easy knowing that their business or transactions are in good hands.
Mobile Devices Accommodation
Most established sportsbook software suppliers are into mobile gambling. Using your portable gadgets such as smartphones, laptops, tablets among other equipment makes it easy for gamblers to access the betting site from anywhere in the world. All you will need then is to download the app for mobile betting and secure a stable internet connection. Millenials on the go prefer this sort of betting process as they can place their wagers anytime 24/7 throughout the year. The service feature is a source to make the online business grow and rake in more revenues.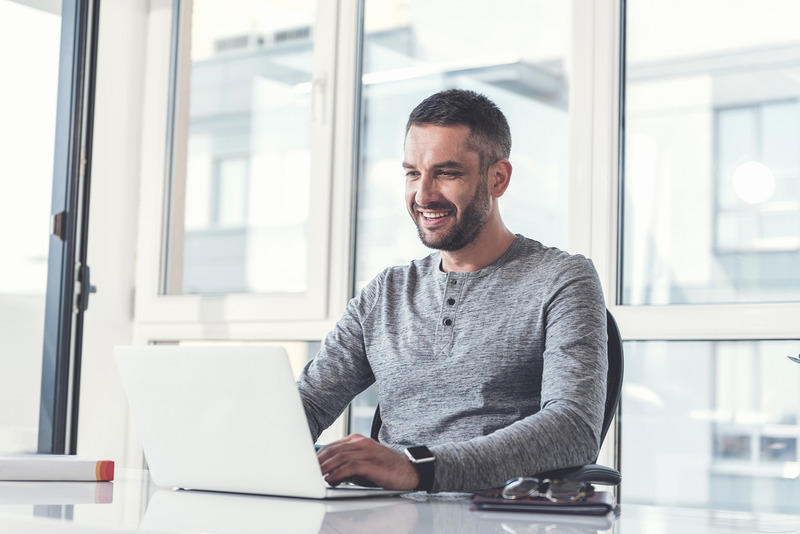 Easy Access on a Simple Betting Platform
Online Gamblers want an online betting platform that is easy to gain entry with a user-friendly front end dashboard. Registered punters in a group should have easy access to the betting platform once the bookmakers assigned them with their special access codes. The access codes will determine where their transactions go into. The Dashboard should also be easy to navigate. Complicated menus on the dashboard will have the tendency of your online players leaving the site to look for a more service oriented and simple but effective front-end dashboard.
A Genuine Service Provider
A reliable sports booking company must be a true service provider to its clients. Whenever a part of your team needs help in his betting activities, he could call the bookie directly or ask assistance from the sportsbooki service provider. His request must be important to ask for your help in his betting activities to come up to a decision which team or athlete he is going to place his wagers. This scenario is prevalent among betting platform software providers prompting to put call center agents to handle the cues for customers seeking assistance. The service is the frontline of the business for the operations to run smoothly thereby finances stay in the black for growth and development.
Online players opt for a sportsbook supplier that has it all. IDSca accommodates its clients with professionalism and services for a pleasant gambling experience. Our company is preferred by bookmakers and internet gamblers for its pioneering and reliable status in the online betting industry.
Join our group and experience the best in online betting. Visit our site at www.idsca,com or call us at telephone number (866) 225-5437.