Many have joined the bandwagon of bookmakers and their decision to do so pays off successfully. The sports betting industry has revolutionized and so does the type of service that every bookmaker or bookie prefer. Pay per head service has become rampant and bookies, whether an established or newbie make sure to take advantage of it and become the best pph bookie. 
What is a Pay Per Head Bookie?
A pay per head is a service rendered by pay per head companies to bookies who offer it to his players or bettors. This service usually has a standard charge of $10 per active player in a week. A bookie, on the other hand, is an individual who accepts bets from bettors on sports events or games. He provides sports betting services to bettors and a place where they can place their bets.
Therefore, a pph bookie is a person that uses a pay per head model to run his bookmaking business. The pph service company provides him the system and the tools he needs including the bookie software that is essential to growing his online betting business.
What Does the Best PPH Bookie Have to Do?
A promising pph bookie like you should make the most out of your sportsbook business. Since sports betting has been given a "GO" signal, you have to take advantage of the great opportunities that await a pph bookie. 
Most people dream of becoming filthy rich in a blink of an eye and try their good fortune in sports betting. Some bet for pleasure that needs to be paid but still hoping to win for some earnings. Being a pph bookie, you need to determine which will work best for you. 
Initially, you need to get yourself associated with a pay per head service like IDSCA. It stands for International Data Solutions and was established in 1997. Many pph bookies are resorting to IDSCA's exceptional service that provides their online bookmaking business better chances of getting successful. Its unmatched bookie software features can make your life, as a pph bookie, much easier.
Involve With a Pay Per Head Service
Involving yourself with a pay per head service like IDSCA enables you to launch your very own bookie business in a cost-effective way. Being a pph bookie, you will be provisioned with all the necessary tools and platforms to operate a totally-serviceable online casino and sportsbook. A pph service provider such as IDSCA has a team of professional line makers with years of experience in the sports betting industry.
You have to open a betting site with a domain name and IDSCA can provide you that. As a pph bookie, you can ask your pph service for either a standard or customized betting site. Also, you need to expand your customer base through the recruitment of new players.  You can reach out to close friends, colleagues, or even your family. Likewise, you can visit a place frequented by sports gamblers or bettors such as casinos, horse race track, sports bars, and sporting events to name a few.
To start with, you can encourage them to place their bets with you with some rewards or sign up bonuses. You can offer your new players with a small free bet play to get them to start betting. This will embark on them to bet right away and deal with hardy opponents. It is a positive approach to reward new players to get them absorbed into the recreation and enthusiasm of betting on sports.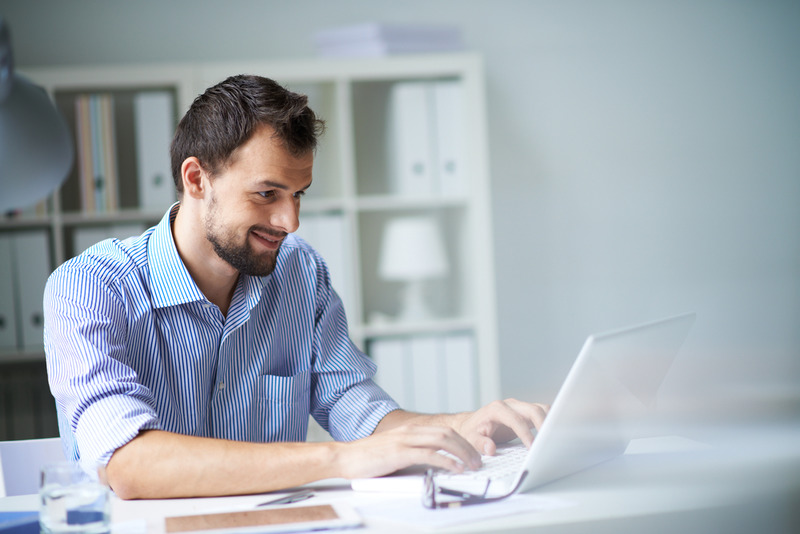 Characteristics of a Successful Bookie
Each and every business have their own characteristics that make them successful. As a pph bookie, do you have what it takes to become successful as well? Let us find out.
If you want to become a bountiful pph bookie, you have to be good with numbers. You should be organized and have a rational conception of risk. Besides, you must have a love for sports and is always up to date with the news.
Moreover, you need to have some startup reserves to cover your operational costs. You must be able to recognize what sports betting is and if you are inclined to learn. Lastly, you must understand that becoming a pph bookie requires you to work during weekends and holidays. 
Valuable Guidelines for a Online Bookie
As you start your career as a pph bookie, you must be aware of your budget. You will require new customers or players, an extraordinary customized betting site, and reputable pay per head service provider like IDSCA. Through its magnificent bookie software, it will help you take bets, grade games and sports events, set up lines, and many more that will ease the daily workload of a pph bookie.
Getting mindful of your bankroll is paramount. A pph bookie is different from entrepreneurs in the sense that they can acquire funds from investors through different platforms. You, as a pph bookie, need to fund your own online bookmaking business with your own money or savings. Another option is partnering with another bookie for bigger cash reserves.
Choose to work with a pay per head model and you will never go wrong. If you are still looking for the right pph service, you don't have to look further because IDSCA can provide what you and your players need. It can help you balance the bets to reduce losses.
Lastly, you need to brush up on your miscalculations. Like every business, running an online bookmaking business is not that easy. You should not rely mostly on the bookie software that was included in the service when you signed up as a pph bookie. You should also do your own thing. 
There are many pitfalls that cannot be easily avoided except if you are already a professional. IDSCA will be there to minimize your media concern as it balances your bets. It moves the lines to establish a steady flow of profits. 
As days, weeks, and months pass, you will be able to grasp how to manage risks. This includes holding a line against moving it or prior to the competition.