If after all, you have decided to become a budding bookie, you'll require the best pph bookie software in the market. You have many available options as far as bookie software is concerned not to mention other services. However, what you need is a reputable pay per head service like IDSCA with more than 2o years of providing excellent services. 
In the competitive world of the sports betting industry, you need to be a smart bookie. You may say that it's a neck-to-neck competition, however, if you'll use the best pph bookie software, you'll have an edge. A pay per head model like IDSCA can help you deal with the challenges in your online sportsbook business. 
Why Use a Pay Per Head Model with the Best PPH Bookie Software?
That is a good question and the answer is simple. If you want to stay in the business for many decades you need to use a pay per head model. You need to work with the one with years of expertise in the sports betting industry. This pay per head company must be known to provide the best pph bookie software like IDSCA.   
Using a pay per head model with the best bookie software enables you to save time and effort. It handles a majority of the technical and administrative aspects of your sportsbook business. In short, it makes your tasks, as a bookie, easy to bear. You'll have all the time in the world to establish your online presence. Additionally, you can focus better on acquiring more players to expand your customer base.  
Moreover, a pay per head model with the best bookie software can save you thousands of dollars in the long run. Running a bookie business need not be costly because you now have a choice. You just need to pay a weekly fee based on the number of graded wagers that you have. No matter how many times they placed their bets, what you'll only pay is the total fee of active players for that particular week. For example, each player is $10 and you have a total of 25 players, the entire fee comes to $250 only. 
Advantages of Using the Best Pay Per Head Software
Right now, using the best bookie software is a necessity. Aspiring or seasoned bookies should not run their business without this powerful tool. It's the best weapon that every bookie needs to have to stay competitive. 
WIDER SELECTION OF SPORTS AND MARKETS

 
The best bookie software offers sports betting, horserace, and online casino games. IDSCA provides more than a hundred of sports leagues and an abundance of betting types. It also makes betting possible while the game unfolds. This one of a kind bookie software goes above expectations of what needs to be available. The live betting platform delivers over 2,000 games monthly and continues to grow.  
LINES AND CREDIT LIMIT ADJUSTMENTS 
There's nothing to worry about if you're a new bookie and don't know how to adjust lines and credit limits. The best bookie software allows you to make the necessary adjustments.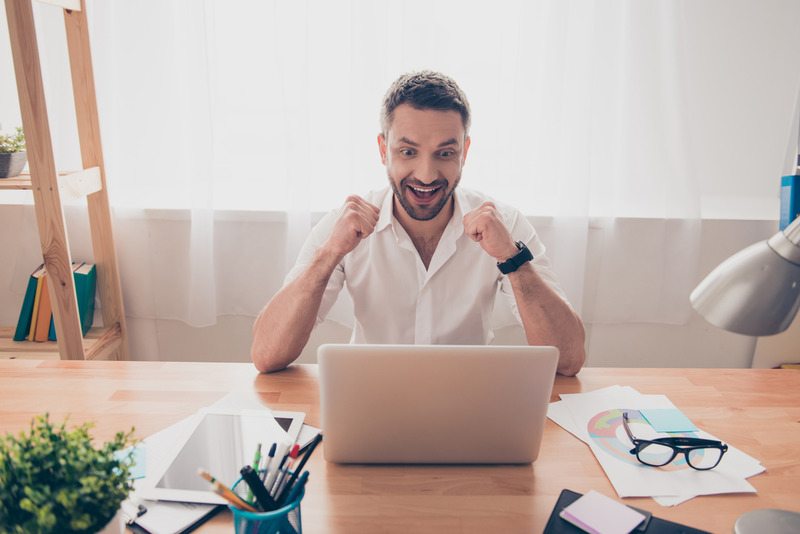 When we say hold percentage report, it pertains to the percentage of money for your keeping. This amount you can keep is after settling all the bets. This can be determined by dividing the total winnings by the total amount of money in the wagers you secured. 
Your hold percentage indicates your profitability as a pay per head bookie. Basically, you want to make your hold above 5% of profits. However, you can make it up to 10% if you have an idea of how much is your hold. In case your hold falls under 5% of your gross volume of wagers taken, it's about time you pay attention to Player Winnings Report.
PLAYERS WINNING REPORT and HISTORY
This feature of the best bookie software enables you to check on the betting actions of your players. You must be on the lookout for a sharp bettor that can hurt or profitability. IDSCA's betting solution lets you recognize and eliminate his account if necessary.  
Moreover, the player winning report allows you to see your players' everyday numbers. Also, you need to check their weekly and monthly numbers because most of these sharps are like wolves hiding under a sheepskin.    
Even if you're getting updates from the report, you also need to check on the history of your players. Oftentimes, they lose at the end of the day, and dispatching them impulsively might turn out to lose a fair player that can produce tons of cash by believing you're sorting out with a sharp bettor.  
It's important that you have communication with your players. That's why the best bookie software offers round-the-clock support to accommodate any queries. Representatives can place the bets for players and provide the right solution to their concerns. 
This is the most convenient way that players can place their bets without the need to leave their homes. They can place their bets anywhere and at any time. As a bonus, they can place their bets and watch their favorite sports live at the same time. 
Pay Per Head Software Provider
IDSCA is a pay per head service that provides the best pph bookie service in the sports betting industry. You'll never regret signing up with them because they will help you manage your online bookie business until you become successful. 
Even if you're a small bookie, you'll still enjoy the simple and fast account setups and convenience of driving new players to your betting site. So what are you waiting for? Call (866) 225-5437 now and take advantage of the perks waiting for you.