Bookmaking seems like a complicated endeavor, especially for beginners. While placing wagers seem simple enough for bettors, it's a different story when a person is on the opposite end, taking the bets. Luckily, there are tools to help new bookies build their business such as pay per head sports platforms and become the best bookmaker. 
These platforms are tools that help bookmakers manage multiple players on their sheets using the best technology and tools. In particular, pay per head sportsbooks like IDSca uses a state of the art platform so that bookmakers can concentrate on building their client base while providing players with the best betting experience. 
Ease your worries about the cost of doing business. IDSca provides its partners with the benefit of a strong online presence without having to break the bank to do so. Unlike traditional bookmakers, there's no need to establish a physical office and deal with overhead costs. This pay per head sports platform uses top of the line sportsbook software to make doing business easy for its partners. 
Before you jump into the business and start your account, here are some helpful tips on how a budding bookmaker can maximize the use of an online platform and become competitive in the sports betting arena. 
Best Bookmaker: Building Your Client Base 
Becoming a bookie can be confusing, especially for newbies. It is even more difficult to compete with bookies that have already established customer bases. However, this does not mean that there is no space for newcomers like you, especially if you know how to cater to the players' needs.
There are typically two types of bookies in the business. The first are those who have regular players who make their wagers. The second are those who find leads from acquaintances and recommendations. Having a pool of family of friends to bet on one's sportsbook is a great start, but expanding this pool to cover new clients should be the main goal. 
A good bookmaker must ensure that the personal relationship does not get in the way of the professional one. All players must be treated with the same amount of attention. Fair and attractive wagers, in particular, convinces clients to make referrals. Having a pay per head sportsbook that can handle multiple players at the same time can prove to be an advantage.
Providing unrivalled service
Like many businesses, it is essential to provide excellent service to your clients so that they will feel compelled to place their wagers with you again. 
This is where a pay per head sportsbook platform can start helping with growing your business. When you sign up as a partner, you and your players get access to a wide range of resources that the software has to offer. From the latest trends and updates, to tips and expert advice, partners are given these tools to become more efficient bookmakers to their clients.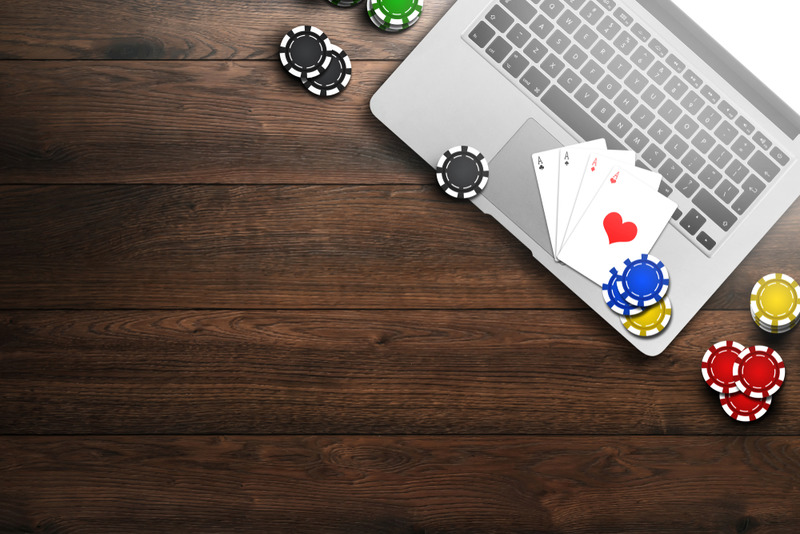 Easy and Convenient
Do not be daunted by technology. The IDSca team worked hard to ensure that user experience was one of the priorities in developing the platform. It is no wonder that it is one of the most in-demand online bookie softwares available. And it is not just the bookies who benefit from easy to use to the platform. Players also appreciate the flexibility of the system, which is even accessible on mobile devices. 
When partners sign up, they get access to the full pay per head sportsbook, online casino, and racebook offerings. They can also offer live-in game sports betting for all major leagues and tournaments. 
Partners also get support via updates, news and tips so they can share these insights with their players. The best part is that the platform is both mobile and tablet-optimized so you can take bets and manage players even on the go. 
There's no use relying on word of mouth alone because a free trial is also available so partners can experience firsthand the benefits of this convenient platform. The majority of those who signed up for the free trial became partners straight away after building their bookmaking business with IDSca. 
Strong Support
Partners will never be left in the lurch when it comes to customer care support since top-notch agents will be on standby to help with queries to handle all of the concerns of your growing business. 
With a dedicated call center manned by well trained English speaking agents, setting up your online sportsbook is a breeze. The highly professional staff are also equipped with knowledge on the industry which can provide key insights for your business. What's more, each bookie is assigned his dedicated account manager to ensure that his account is handled in the most professional way possible. 
Investment in Technology
The company has invested heavily in technology to ensure a high quality of service for its partners. With multi-million infrastructures like satellites, fiber optics and connectivity platforms, the team ensures that there will be no lags in its services. 
The team employs cutting edge technologies to make sure that the system is well protected from cybersecurity attacks. It is also well prepared for the influx of action on the weekends when most of the action happens during the biggest games. There is no need to worry about any downtime or interruptions to your business, especially when there is a lot at stake. 
Sign up today
Building a business can be quite hard when you're alone and navigating through the intricacies of the industry alone. However, this should not be the case when you have the option of getting support from an industry leader in achieving your goals.
Having an efficient, accessible system at your disposal helps you provide the best service to your players and reflects on your image as a best bookmaker. By partnering with IDSca, you will get the right tool to become a front-runner in the field.
Set your worries aside and see how well the system works for you by signing up for a free trial or talking to one of our  experts at (866) 225-5437. They will be more than happy to share with you how you can maximize your IDSca account and make it more profitable.