There are various players swarming in your sportsbook especially in a pay per head betting business.There are amateur players who keep losing by playing the wrong way, there are recreational players who only bet on NFL football, there are players who just come once a week to place a parlay or teaser, and lastly, there are instances that you might encounter sharp players. Beware of sharp players in your sportsbook for they are ready to pounce and take advantage of your mistakes. This will guarantee you great losses in your business.
Sharp Players in Your Sportsbook: The Pursuit to win in a Sportsbook
A lot of experienced bookmakers are aware of sharp bettors lurking around their business. It seems mythical in the sports betting world because many people misunderstand this term. In fact, a lot of these people acknowledge sharp players since most of them think that these kinds of players are the ones who have all the details of the sportsbook. Many people often think that sharp bettors contain the authentic information and knowledge than any other person can possibly have. However, these proved false. There is a major difference between a sharp bettor and a so-called square. Both players have different amounts of time and effort placed in their goals.
We all know that a bad NBA player can play better than a person who plays in a regular league once a week. It is because the NBA player gets the best coaching and resources while practicing basketball everyday. Meanwhile, the person in a regular league goes to the gym after work and plays some ball. It is similar to sports betting in this context. 
The Code of a Sharp Bettor
The sole reason why sharp bettors are considered sharp is because they spend most of their days and even nights studying games, learning how certain games work, and finding ways wherein profits can be found. This is the code for success of many sharp bettors. The casual bettors usually give their whole attention to statistics, articles, then proceed to choosing the team they are interested in. However, in this case, it's not about the inside information but rather the commitment of a bettor.
Sharp players are people who get lines before the lines even move. This always occurs in the pay per head industry. These players are professional gamblers in the field who apply quantum physics formulas and know the accurate method of their own lines with their 40 or 50 relevant variables.
Take for example the Florida State at most pay per head sites. They usually have a line of -7 but sharp players apply their formulas and have them at -9. This enables sharp bettors to place their bets on Florida State -7 as the pay per head services move the line up to -9. Therefore, this concludes that sharp bettors make the lines move.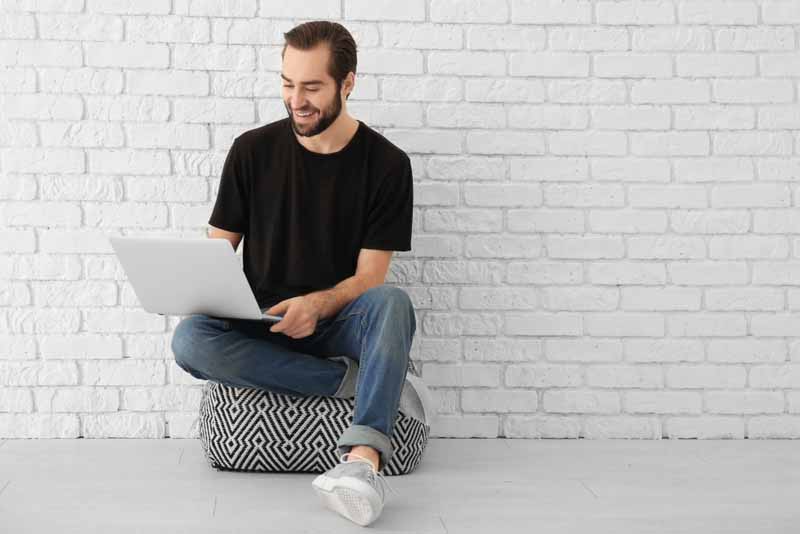 The Tactics of a Sharp Bettor
Sharp bettors are very rare in the business, however technology and social media is vastly growing all over the world, which enables sharp players to grab open opportunities. There is a high possibility that one of them is lurking around your pay per head sportsbook. A small percentage of the winnings are given to players by sharp bettors who provide them an account. Sharp bettors prepare a certain amount of wage and they will tell all of their recruits to make the exact same amount of bet. Each of the players will get the line before it even moves.
How to Identify a Sharp Punter
The best method in order to identify sharp players in your sportsbook is to utilize a bet ticker. A bet ticker is available in your pay per head service wherein you can see each wager that is being placed the second after it is placed. You are able to match up the line to what the line is later. Sharp punters move very quick and the line usually moves in seconds. Once you constantly monitor the lines, you will eventually notice that a player is getting a better line before the line can move. This just means that this player is getting sharp plays somewhere and you should keep track and be aware of this player.
One of the many common strategies of sharp players is placing a wager on significant player props in any major sports. These props can be either over or under Tom Brady passing yards in a certain game, or over or under 3.5 field goals in another game. If you often see this kind of props then you should talk to your provider service to verify if the players placing props are share or hot plays. However, not all provider services have profound knowledge in this kind of situation. I highly recommend IDSca, as they offer a wide variety of options with every package. 
IDSca Pay Per Head
The IDSca PPH services always run a daily report of sharp plays and they usually monitor plays that are getting line moves. Once you work alongside IDSca, the online sportsbook will notify you if you have any sharp punters or wagers in your package. They constantly call their agents to inform them when certain players are being suspicious in the system. Then they can decide what they want to do with those players. 
There are good online betting websites who also offer this kind of feature for you to identify certain sharp props. They will also inform you if these players are constantly showing up in your package. The wise thing to do, especially if you are looking for a new pay per head service, is to ask them if they track for sharp bettors in their system. Another thing you should verify is if they inform their agents right away once they notice these players. This is the greatest feature you can possibly have in a pay per head service because it can potentially protect your business from losing a lot of money.
In IDSca, you will have no worries when you encounter a sharp punter as the online sportsbook always notifies their bookmakers once they detect these players. Visit us at www.idsca.com or call at (866)225-5437.