The gambling industry is full of competitive businesses that thrive in the market. Starting an online betting business takes a lot of time and effort to be an efficient bookie in your pay per head sportsbook. Profound knowledge, countless experiences, and accurate usage of tools are all elements that will increase the profits of your sportsbook. 
A good source of pay per head software will provide you the right tools and will give you the support you need for your bookie business. However, there are risks to consider once you start your bookie business with this kind of model. In the competitive market, you will either succeed or encounter a big loss. As a bookmaker, you need to have discipline and dedication for your bookie business to be efficient. 
If you are just starting to run a pay per head sportsbook, you need to learn and follow a few guidelines that will help your business progress. By following these guidelines, your pay per head sportsbook will succeed in the gambling industry.
Be an Efficient Bookie in Your Pay Per Head Sportsbook
The goal of every bookmaker is to make money. Thinking like a pay per head sportsbook for your online bookie business allows your firm to become successful. A proper plan can help your business run smoothly in the long run.
The losses of the players in your sportsbook is where you earn your money from. You will encounter a big loss once you only focus your wagers on one side. If you want to have an efficient bookie business, then you should not tolerate greediness.
A good pay per head provider like IDSca will supply you the tools you need for your business. The well-known provider has the best features and offers quality services that will benefit the success of your sportsbook. 
Have a Grasp of Your Players
Knowing your players and their history in your sportsbook helps you become an efficient bookmaker. Reliable referrals can contribute a big help to your pay per head sportsbook and can attract new players into your business.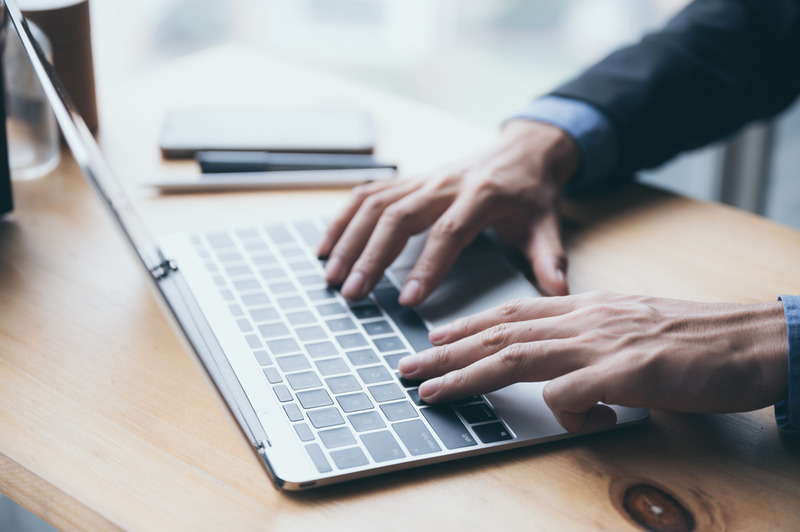 Review Your Player's Betting Patterns
Every player in your sportsbook has different betting patterns and it is important to monitor each of them. Your online sportsbook can only be successful when you review and understand the betting sequence of your players.
Are your players interested in lines, futures, or proposition bets?

Do your players place their wagers on other betting platforms like racebooks or casino games?

What type of device do your players usually use when they place their bets? 

Are some of your players working together?

How much does a certain player cost?

What sports do your players usually bet on?
IDSca will provide you the support you need to make things easier for you. Their pay per head software has a wide variety of features to offer along with quality tools and services. Their personnel are more than willing to help and assist you once you register into their system. Not only will you receive significant suggestions, but their skilled personnel will also recommend some tips to increase the profits of your business.
Realize How Much are Your Reserves
A successful bookie business can undoubtedly earn you a lot of money, however the process of putting up a business can be costly. You need to ensure that your reserves are enough for your resources and for the player's winnings especially when they make a winning streak. You need to be financially ready otherwise your bookie business will go downhill.
Your reserves are your funds that do not incorporate in your winning or losing wagers. Your funds depend on how many and what kind of players you lured into your sportsbook. Pay per head providers will deal with the tasks you encounter in your bookie business and this includes your players' winning and losing reports. Once you collect the bets from the players who lost, you pay this money to the winners.
Work with the Right People
IDSca provides the best customer services, knowledgeable employees, and expert programmers that can determine the success of your pay per head sportsbook. Once you work with the right people, there is nothing that can go wrong. IDSca consists of countless professionals who are more than willing to assist you and your players during your term with them. They will immediately answer all your concerns and accommodate all your needs.
How Does Pay Per Head Sportsbook Make Money?
Setting the right betting lines, imposing your players' commission, and balancing your books helps you increase your profits. Pay per head sportsbooks usually charge their players for placing their wagers and this is called a "vig" or "vigorish". This vig assures bookmakers that they will be earning money through the bets made by the bettors.
Another way to make money in a pay per head sportsbook is to balance your books. You need to be good at observing how the bets of your players move and you also need you as good as keeping the probabilities in your favor. 
Some of the procedures rely on chance, however it does not necessarily mean that the majority of the pay per head sportsbooks depends on this factor. The extent of the success of your pay per head sportsbook depends on how well you know the odds and lines of your wagers.
Join our Betting Business and be an efficient bookie in your pay per head sportsbook with IDSca. Visit us at www.idsca.com or call at (866) 225-5437.