The start of every year is usually not the time bookmakers are taking the time to plan for the year ahead, with the NFL on the way. The playoffs will be here not for long ushering the Super Bowl; few have spare time to consider what the future could bring. Bookies should be keen on attracting new players with the top features of sportsbook. 
Top Features of Sportsbook: Look for the Best
If you want to be a successful bookmaker, you need to focus on both present and future playoffs. Yearly game seasons are important for every bookie and sports bettor, however the vision and plans for your online sportsbook are just as important. 
These are common mistakes of every pay per head site that leads to the downfall of their sportsbook. A solid infrastructure can lessen impending inconveniences, which allows you to put more attention and plan for future events.
IDSca is the leading pay per head provider that offers quality services and various features. We will be introducing the top features of sportsbook software for the season
Multiple Payment Facilities in Your Sportsbook
One of the best qualities of a pay per head software is the availability of multiple payment facilities. IDSca allows this feature to be accessible throughout the year. 
Vanilla gift cards, Litecoin, Bitcoin, Ether, and the recent Amazon gift cards are some of the payment options that give agents the convenience they need in attracting new players with the top features of sportsbook. A wide array of payment methods also allow agents to be unpredictable during transactions. 
However the main problem with multiple payment methods is its excessive usage, which can also allow agents to switch from one payment method to another. This technique can lessen arising doubts from various bettors.
Look for Sharper Lines to Offer to Your Punters
The betting industry is constantly changing. Although the best online betting sportsbook has the sharpest lines, bookmakers and pay per head providers should keep up with the trends and the latest trends. 
Another quality of being the best pay per head site is to be ahead of the curve. Professionals and other odds experts at IDSca are often stepping up their game by learning and improving their services.
Trends, techniques, and other tools used in the previous season will undergo change and develop to the next level. This will allow them to predict possible challenges in the sportsbook and establish the most competitive odds.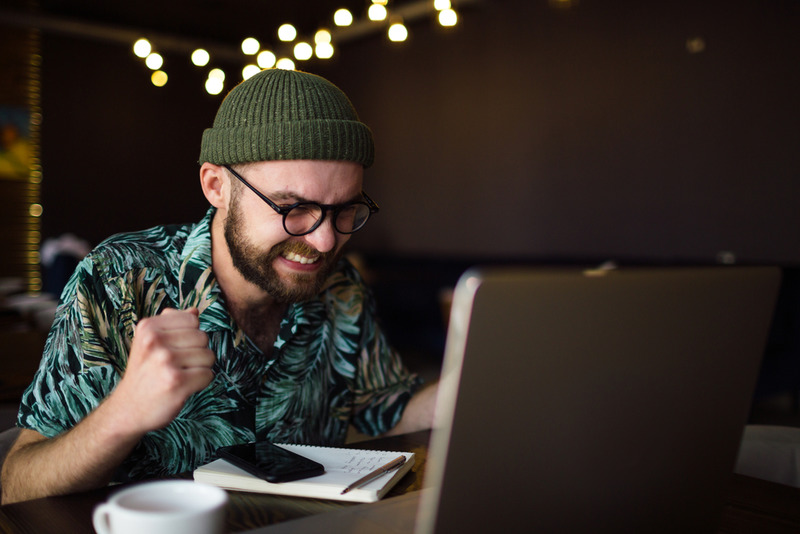 Top of the Line Technology
One good reason why some pay per head companies often go against top contenders is that they do not consider establishing high-end technologies in the company. In line with this, IDSca guaranteed additional much-needed features. 
If you plan to run a sportsbook or if you are currently operating one, you need to know what your business needs. Opt for a reputable pay per head bookie software provider who can supply you those needs. 
Sharper lines, better customer services, advanced technology, more betting options, easy to use interfaces, reliable networks, are all qualities that you as a bookmaker should need in your sportsbook that is in our scope of services delivered. IDSca is the best pay per head provider that will give you access to these wide variety of services.
Sportsbook Customization
A customized web design is one of the benefits of running a sportsbook. This is, in fact, an important segment when building your very own business. 
In the betting industry, competition among various bookmakers is always fierce. For your Sportsbook to excel and flourish in the competitive market, your web design should be original and unique. A personalized sportsbook allows bookmakers to identify their targeted audiences, the requirements needed by the business and the identification of their brand.
Mobile Device Compatible
Another trend that entered the market is the constant usage of mobile devices among sports bettors. This is the fastest growing trend in the betting industry that many pay per head providers should consider. 
Many bettors today want convenient sportsbooks where they can place whenever and wherever they want. It is best to make your sportsbook compatible with any kind of mobile device to address the needs of your gamblers.
A Wide Range of Sporting Events Offered
The majority of sports bettors want a sportsbook that offers multiple sports events. Your players want to bet on football leagues to American sports and may want to place their bets in ice hockey events. 
A wide selection of sporting events also includes player markets, points, totals, moneyline bets, spreads, and match odds. All these betting options are readily available with all different kinds of sports offered in the PPH software delivered by IDSca.
Options on Languages and Currencies
Installing multiple languages with multi-lingual and currency features allows your sportsbook to be accessible and convenient to international players. This gives your bettors a smooth and better gaming experience in your online sports betting site.
Establishing major currencies from all over the world in your interface allows your players to be more comfortable in your sportsbook. This can also benefit you as a successful bookmaker. 
Excellent Customer Service
Excellent customer support does not only mean accommodating the needs and wants of your players. It also means that you, as a bookmaker, should be trustworthy. Your players want to register in a reliable sports betting site where they can entrust their money and information.
Visit us at www.idsca.com or call for your 1-week trial at (866) 225-5437.