Everybody wants to be successful in starting their business. A successful entrepreneur is in constant search of top-notch features to cater to customers' needs. Similarly, bookmakers who want to succeed in their online betting business also employ the best accessible elements for their best pay per head software. The top PPH program provides attributes that will turn any bookmaker's dream sportsbook into a reality. IDSCA, as one of the leading providers of quality bookie software, will ensure that your business remains sustainable and profitable amidst all the difficulties. The following are some features from the Best Pay Per Head Software needed to improve your online betting platform to continuously attract new players:
Customizable Features from the Best Pay Per Head Software
Be the next global powerhouse with IDSCA's pay per head software that provides the right business tools to compete against the big commercial online books. Availing of a quality pay per head service does not equate to spending a huge amount of money. Exceed expectations with our cost-effective pay per head software strategically designed to meet the standards of the competitive betting industry. Here are the easily afforded benefits once you decide to have a hand in the creation of your business website:
Establish individuality through deciding what you want your website to embody and stand out among others.

Access to any number of betting options worldwide

Live in-play sports betting

Expanded racebooks for horse betting

Online casino complete with slots, video poker, electronic table games, and an option for live-dealer table games

Multiple Payment Facilities
A lot of alternatives are available to punters who want to withdraw or top up money from their online betting accounts. There is no shortage of options with our pay per head's built-in features designed to suit the style of bookmakers and punters alike. Innovations in the betting industry enable multiple payment methods for punters with cryptocurrency options, credit card processing, and MoneyGram transfers.
IDSCA understands how mobile technology offers substantial advantages for the online gambling industry. This is enough reason for us to integrate mobile features into our pay per head software.
Complete with all its features even on a mobile device, be capable of performing many tasks that your computer can. Manage bets and monitor players in real‐time from the comfort of your home. Have a chance at placing last-minute bets on a game at any time, anywhere. Players can also partake in online casino games wherever they want to make accessible through mobile betting.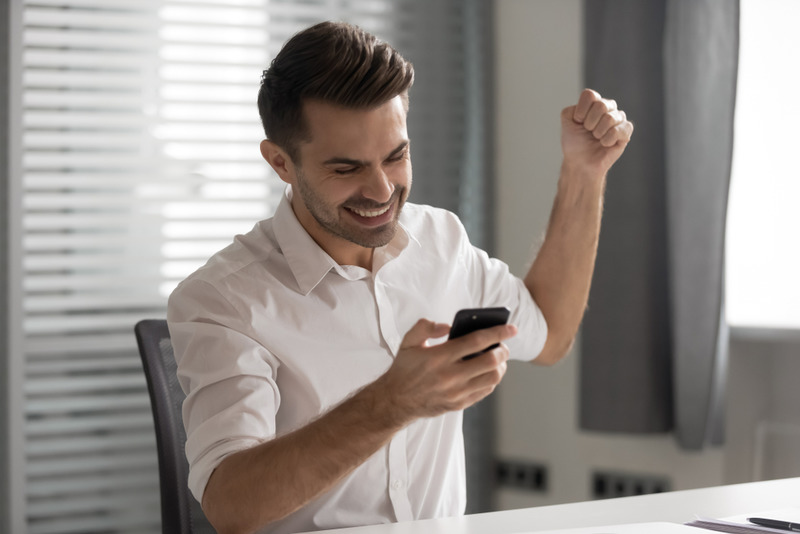 Comparison Between Mobile & Online Betting Sites
There aren't that many variations between mobile and online betting. Both options offer ease of access at any time in any place. The clean and user-friendly interface remains the same with its common elements for users to feel more comfortable. Whether you access the site on your smartphone or laptop, the odds, bonuses, and perks remain the same. Developing an understanding of a user's mental model will ensure a positive user experience through consistency. Current clients will not find it difficult to switch to mobile betting if the overall features remain consistent in both sites.
Multilingual Customer Service with 24/7 availability
With your online bookie business becoming one of the top tier wagering platforms, expect an influx of new players worldwide. The language barrier becomes a hindrance to multilingual players from enjoying the quality services of your sportsbook. Step up your game and allow ease of navigation on your website for speakers of multiple languages. 
Give players and bookies the best of both worlds with our multilingual and currency features. A good sportsbook should be able to accept all major currencies across the world, allowing customers to feel more comfortable when betting. Our pay per head software supports various currencies, including bitcoin, as a mode of payment.
Variety of Sports Betting Options
From a population ranging from sports enthusiasts to those who enjoy live casinos, a wide array of events and multiple betting options will continuously attract new players and potentially increase profit margins.
Become a bookie website one step ahead of others with a variety of betting options ranging from more than 80 sports leagues around the world to individual sporting competitions such as golf, boxing, and more.
With a continuous stream of excitement and with so much to offer, players will easily indulge in transitioning from eSports to NBA wagering, American NFL betting, boxing, horse racing, and everything in between. Accessibility of these choices will ensure the influx of new players, an increase in financial rewards, and a more successful business.
Monitor your players' performance and transactions with our Instant Action Ticker.  Avoid being blindsided by your players by tracking what and how much they are betting. Once the player inputs the data and hits the confirm button, you instantly get a notification.
Distributed Denial-of-Service Protection
Fundamentals of the internet are built on open source technologies with vulnerabilities to hackers worldwide. Cyberattacks through flooding the target with traffic or sending information that triggers a crash are just some of the malicious attempts by online hackers. To defend your site against a Denial-of-Service attack, the most effective way is to ensure that all incoming network traffic is 100% secure.  
Trusted by bookmakers worldwide, IDSCA's reliable infrastructure protection service will guarantee that stored data is always secure. When a potential DDoS threat is detected, all incoming traffic is automatically rerouted via BGP announcements to a global network of scrubbing servers.
These are some of the accessible features from the best pay per head software provided by IDSCA. Visit us at https://www.idsca.com/ or call at (866) 225-5437