If you're looking for the top pay per head sportsbook software, then look no further than IDSCA. We have built a very strong reputation for being the leading provider of industry-standard bookie solutions. 
Founded in 1997, we have more than 20 years of pay per head software development experience in the betting industry. Over this time, bookies' needs have changed dramatically. We are fundamentally involved in every aspect of our industry, and this allows us to deliver exceptional software for our audience's needs.
To learn more about why we have the best PPH sportsbook software, keep reading below for more details.
Our Top Pay Per Head Sportsbook Software Has Multilingual Staff
Betting and online gambling are some of the most popular events across the world. Millions of people throughout the world participate in the industry. If you want to reach a broader audience domestically and abroad, then you should choose a sportsbook software with multilingual staff.
This will ensure that you and your customers receive the technical support that they need. Multilingual staff is also a feature that can drive a positive user experience, which always keeps bettors coming back for more. 
Our Bookie Software Has Real-Time Tracking
Every high-quality sportsbook software needs to provide real-time tracking features. This way, bettors can follow the odds of major league sports. Let's say that a player gets injured during a live game. 
Ideally, your betting platform should capture these occurrences and readjust the odds for new bettors to catch wind. Generally speaking, if a major player gets injured, the sportsbook needs to adjust.
If not, bettors can place inaccurate wagers and it could drive down your platform's user experience. This is never a good thing, so make sure you are aware. 
Real-Time, In-Game Wagering
The central responsibility of a bookie agent is to collect wagers. Back in the day, bookies had to perform this task manually. It took a lot of hard work and dedication to make it as a bookie in those days.
Now, our bookie software has real-time, in-game wagering. This way, bettors can make their wagers during all kinds of major sports leagues in real-time. Keeping bettors waiting until new games premier can make you lose out on revenue opportunities. Keep these opportunities open by taking advantage of this wonderful feature on IDSCA.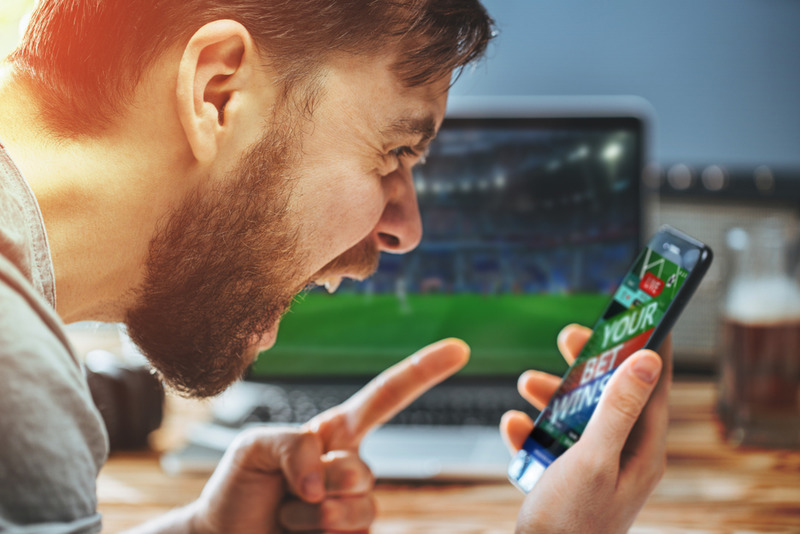 Receive Full Control Over Your Lines and Offerings
By purchasing a sportsbook, you should have full control over your lines and offerings. This simply means that your sportsbook should be autonomous for your business. The company that created the sportsbook should allow you to adapt the software to how you do business.
This doesn't happen all of the time, and it can be damaging to your bookie business. If you want to avoid this, only select the best pay per head sportsbook software that will give you complete control. 
Prioritize Exceptional Customer Service
Everyone has likely experienced terrible customer service before. For essential business products like the best pay per head sportsbook software, this can be both tedious and annoying. 
If you have a nagging technical issue that's preventing you from making money and you can't receive prompt assistance, then your business will hemorrhage money by the day. Don't allow this to happen.
IDSCA has the top-rated customer service team in the gambling industry. We are devoted to troubleshooting basic and advanced technical issues to keep you on track of expanding your earnings. 
We maintain the highest standards of customer satisfaction to render high-quality service each and every time. 
Receive Custom Toll-Free 800 Number Access
Have you ever contacted a direct line only to be placed on hold? If you are facing an urgent technical issue, then you could be missing out on revenue opportunities until the problem is resolved.
Fortunately, we have a custom toll-free 800 number. When you call us, you will be directed to a dial directory. It doesn't matter how many people are calling us, we will be able to assist you promptly. 
As the best pay per head sportsbook software, we won't put you on hold or handle your request in a single-file line. 
Take Advantage of Our One-Week Free Trial
At IDSCA, we understand how complicated it can be getting used to our best pay per head sportsbook software. This is why we offer a one-week free trial for all new users. If you participate, you can become familiar with all of our offerings.
Choosing a suitable sportsbook is a time-consuming process. Taking part in our free trial can help you make a decision for yourself if you want to move forward with our sportsbook.
Give Us a Call Today!
Do you want to learn more about how you can use our sportsbook? If so, give us a call today at 1-866-Call-IDS (1-866-225-5437) to speak to a member of our team.