You can ditch your phone, pen, or notebook and forget taking bets manually. The integration of technology and sports betting has opened windows of opportunities for traditional and modern bookmakers. The use of premier online bookie software will make any bookmaker operate efficiently like a one-man team. 
Bookies of all sorts, young and old, male or female, want to earn an extravagant income. That is the main reason why they decided to delve into the sportsbook business. The use of online bookie software can help them achieve their goals. Not only it performs everyday tasks, but it also does the duties that bookmakers need to accomplish.
How PPH Software Works?
An online bookie software works like any software program. Simply put, it's like an operating system. Using an online bookie software doesn't require downloading or programming anything. 
Another thing is, you don't need to understand the online bookie software itself. You just need to login to your account and perform your tasks within the software's application. There's no need for you to build your website because your pay per head service provider will do it for you whether you want it customized or standard. 
Benefits of Using the Premier Online Bookie Software
Using the premier online bookie software has many things to offer. Check out below what it can do to achieve a successful bookie business.
An online bookie software provides your business with the flexibility it needs when you want to increase the number of your players. As you develop your sportsbook business, more players will need access to your betting site. 
Evidently, you'll need an online bookie software to make your business grow. However, as soon as your customer base started to mushroom, flexibility must be a feature already included in the package at no additional cost. The software application that you have chosen must uphold capable performance if there's massive traffic. 
The flexibility of online bookie software offers both short and long-term benefits. You may not need each feature that may become handy afterward. However, as your business begins to expand, your bookie platform must be sufficiently reliable to manage hundreds or even thousands of games and bets. 
Additionally, it must be able to grade games in an instant allowing players to continuously place their bets. As a bookie, you need to make sure that the betting software solution you'll use is developed to grow together with your online sportsbook business.
You can stop concerning yourself that someone will chew over your business. IDSCA values privacy, that's why the online bookie software it provides harmonizes with your private bookie site.  You can provide this to your players in order to access their accounts online. 
While your taking bets online from your players, their information is kept confidential and protected. This way, identity theft including other pertinent information is being prevented.   
Convenient betting is one of the most important things that bettors look for on a betting website. IDSCA can provide you an online bookie software that can handle and process millions of bets and payouts. 
Obviously, it's impossible to take a huge volume of bets and grade them at the same time. This is the reason why an online bookie software provides the vast upper hand through doing almost everything automatically before, during, and after the sports events.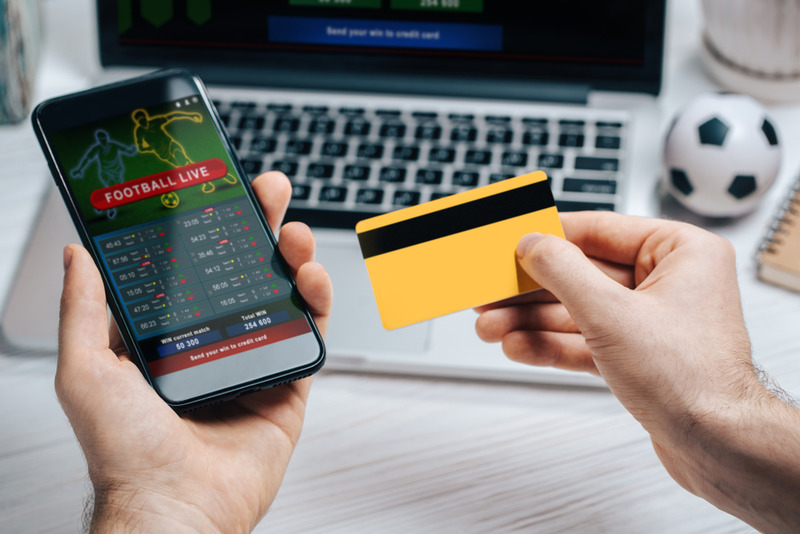 You can't add value to something that you can't quantify. Likewise, you can't evaluate what you can't keep track of. Using an online bookie software gives the opportunity of viewing the fundamentals of your online sportsbook business. 
As long as you are using an online bookie software, you still have the edge to assess the performance of your business even if you don't possess technical skills to do so. The software's reporting tools collect crucial data and consolidate it for verifying trends and patterns including rooms for improvement. This enables you to answer serious questions and make better and prompt decisions.
Offer More Betting Options
If you want to generate more profits, you need to have a lot of action from your players. To accomplish this, you need to offer them a wide range of betting options. If you can offer them local major sports, why not also offer them major tournaments from different parts of the world? You can do so by using an online bookie software.
Furthermore, you can offer them different kinds of betting options to book more actions. Betting options such as parlays, teasers, and live betting can increase your revenues. 
You'll be grateful enough when you make your betting site available 24 hours a day, 7 days a week, and 365 days in a year including holidays. The online bookie software makes it possible for players to access their accounts using their devices anywhere and at any time of the day or night. This grows your online sportsbook business much faster including your revenues. 
People worldwide place their bets every day all throughout the day. Your bookie betting solution will be able to accommodate these bets around the globe 24/7.
Mobile betting has been trending and most people use their mobile phones to placing their bets which is more convenient for them. Due to its convenience, social betting, and dispatch it's possible that mobile betting will dominate the sports betting industry. This enables your players to have the best betting experience of their lives.
Effortless Line Management
Do you know that solid lines are essential parts of your bookie business that keeps it operating? The online bookie software enables you to manage your sportsbook business and move your lines according to risk management. You'll be able to manage your lines easily in just one place.  Moreover, you can view the movements of important lines in the industry which is important for your business' success.
Keep Track and Manage Your Players
You can efficiently keep track of and manage your players with the online bookie system. There is no need to wait long before checking on them because you can do so instantly anytime and anywhere you want. You'll have an overall view of your players' history of activities regarding their bets, payouts, and pattern of betting.
Reduce Cost and Earn Sufficiently
Reduce your operational cost while earning a handsome profit at the same time. When you're using a pay per head service, the bookie software is already included. You will only pay a minimum fee for the total number of active customers you might have in a specific week. This allows you to optimize your budget while giving you the opportunity to earn big.