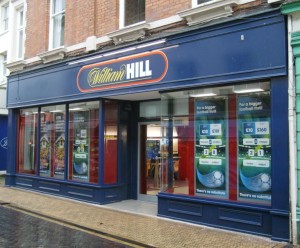 Britain's biggest sportsbooks will soon be the driving force in Nevada, and price per head sportsbooks have taken notice, but this isn't the first country they have set their sites on. Currently William Hill operates in 7 countries including Spain, Italy and Bulgaria.
With over 15,000 employees worldwide, it will be interesting to see what the company will be doing about its employees in the US, but it is thought that most outlets won't see any immediate changes.
ESPN's "Behind the Bets" podcast, with host Chad Millman got the chance to talk to William Hill CEO Ralph Topping recently.
"In the U.S., there's wholesale suspicion of bookmakers," said Topping. "But we all know there are street bookies, there are people who are operating large-scale businesses illegally. As someone who's in sports, (he's on the board of the Scottish Premier League and the Scottish Football Association) that's absolutely a ridiculous situation to be in."
"I'm not going to be overly critical of anyone for it. I just think people need to wake up to the reality … It's nonsense to think the marketplace at the moment is particularly clean. It has to be cleaned up. People are stuck in old attitudes and old perspectives and need to wake up to the real world."
"See what you see, not what you wish to see."
With over $400 million per year in profits, William Hill's 2370 betting shops and online sportsbook generates approximately $600 million per year for the British government through taxes.
"I'd love to think the U.S. could replicate the U.K. market," Topping said. "This is a large market where people want to have fun. We should look at it that way, ya know? It's not evil. It's something that people enjoy doing and, you know what, the strength of the illegal market in the U.S. shows that it's very, very popular. I can't understand why states wouldn't wish to benefit from that."
The recent acquisition could be just the catalyst the United States needs to legalize sports gambling and price per head sportsbooks may finally be able to operate without prejudice
And the citizens of the US are always in favor according to a poll by Angus Reid Public Opinion released on Thursday which showed that 59 % of respondents said they supported letting people in any US state to wager on sports, and 55 % said the people should be allowed to wager online. Men show the most support with 68 % tipping their hat to sports betting and pay per head services. .