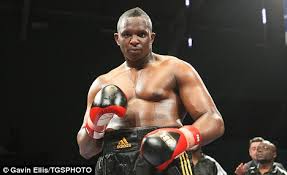 Boxing fans around the world were taken aback when they heard Dillian Whyte call Anthony Joshua 'a snake' before their fight later in the year for the British heavyweight title, in a move that price per head providers believe will add even more fuel to the fire.
It's no secret that there's plenty of animosity between Whyte and Joshua, who are the most important heavyweights in the UK's heavyweight boxing scene, and Whyte, 27-years-old, said that once things were well between them until Joshua further criticized his suspension from 2012 to 2014 for drug use.
Price per head providers saw that since then, hostility between the fighters was very evident on social media, with promoter Eddie Hearn thinking that the fans will see that Joshua has a different side. When he was an amateur, the fighter was beaten by Whyte before winning gold for the UK when the London Olympics took place.
Both men will square off in November or December, and the Brixton fighter can't wait for the opportunity to finally settle things.
Whyte said: "We spoke and we were okay. He was alright and explained that he didn't like losing and was angry because he lost to me.
"I said to him that I beat him and it was not a thing. We had a little talk and the way it was left was that we were going to get it on as professionals and sort this out in the ring.
"We were alright but then he came back and started saying some more stuff so I flipped out and said 'this guy is a snake. I can't trust this guy. I want to get in the ring, have another fight with this guy and settle this once and for all.'
"I didn't like the fact he tried to belittle me and call me out when he's got 200,000 followers, so he's got a much bigger platform. People think what he says is true without reading my case. Anybody can read it and it's self-explanatory.
"It's not going to be the Anthony Joshua show. It'll be the Dillian Whyte and Anthony Joshua show. Two undefeated prospects going in there with pride. We don't like each other.
"I'm coming full of ambition and belief that I can beat him and knock him out."
A 25-year-old Joshua is ready for action on the 12th of September before facing his archrival, while on the 1st of August Whyte will hit the ring on the 'Rumble on the Humber' card, with opponents who have yet not been named.