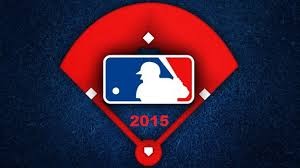 Before the season started MLB was rocked by a blockbuster trade. The powerhouse Atlanta Braves and the all in San Diego Padres, struck a trade for arguably one of the best closers in the last years, Craig Kimbrel. This was basically the last domino to fall after the Atlanta Braves are in the mist of a revamp to their ball club. The underlyning factor was to rid themselves of bad contracts, mainly Melvin Upton Jr. who has never really live up to his potential.
The trades the Braves did first where for stud outfielders, Jason Heyward and later to Justin Upton. Heyward got traded to the Braves and Upton to the Padres effectively. They also traded away the power potential of catcher/outfielder Evan Gattis. Gattis was traded to the Houston Astros; they are a team on the rise and sort of think out of the box.
Throughout, the Braves tried there hardest to pair Melvin Upton Jr. to those trades and no team would have it. Upton's contract is considered to be one of the worst in the league. The Braves even tried gaining the Cubs interest due to their coach Maddon. Jim Maddon was the only coach to get the best out of Upton, but even they balked.
This brings us to the Kimbrel trade. After exercising futility, they finally gave in. They knew the only way to rid themselves of that vicious contract was to pair him up with a significant piece. That piece was star closer Craig Kimbrel. The Braves wanted to get done two things with the trade. They wanted a top prospect and to rid themselves of Upton's contract ($75.2 million 5 year deal). They did just that, they got pitching prospect Matt Wisler, outfield prospect Jordan Paroubeck, the 41st pick in the draft plus outfielders Cameron May bin and Carlos Quentin.
All of these moves are pure genius. Braves officials knew that they had a middling team who was not going to win, so they put themselves in a position to a force once they move into their new stadium. Some people don't read between the lines and think a trade is just a trade. The Braves think of the future and the future is bright.
Price per head agents have Atlanta Braves at 120/1 this obviously is after cleaning house. The Padres are at 25/1 and look like a contender this year. Live betting services will be available for most baseball games.