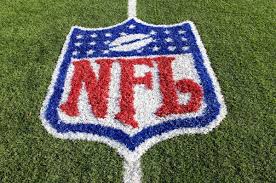 All the NFL teams will be happy once they have left the first game of the preseason behind them.
The second week will bring some very interesting matchups and more action coming to your PPH bookie service and sportsbook. Going around the schedule several games are looking quite interesting.
As always the New England Patriots will draw attention to whatever they do this season, they are going to New Orleans to face The Saints. The Patriots looked a bit shaky on their first game versus the Packers, as their second QB Jimmy Garoppolo was struggling to fill in the position backing up Tom Brady. This has raised some questions for the Patriots considering that Garoppolo will be subbing in for Brady while he is out on suspension for the first four games. The Saints, very likely will be coming into this game as the favorites by most PPH bookie services and pay per head sportsbook. We predict that the Patriots is going to take the win by a small margin in a low-score game.
Another game that will be very attractive for online gaming fans, will be Miami Dolphins visiting Bank of America Stadium and facing the Carolina Panthers. The Dolphins have a squad this year that has given many of their loyal fans a lot of hope of reaching the playoffs once again, they were able to land a big star in Ndamukong Suh to add to their defense and if their offense is able to put numbers on the board they are expected to put on a fight in the AFC East. However this game they will be facing the Carolina Panthers and they are one of the most underrated teams on the league at the moment. Perhaps not getting the attention that the Broncos or Packers are getting, but they are a great team that could have a great season and have a good playoff run. This game will definitely be a high scoring game and the best bet will be to lay money on the Panthers.
Finally, the biggest game this week will see the Steelers hosting on Sunday the Green Bay Packers. The Steelers are definitely not getting the props they deserve during this post season. They are a good squad that has a great offense with Roethlisberger and Antonio Brown. But they will be taking on the Packers, a team that is built and set on making it to the Super Bowl this year. Aaron Rodgers and company are still one of the teams to beat this season, and you can be sure that they will show that this preseason. Packers will win by at least a touchdown.