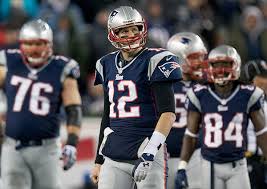 Last week, the Patriots were again able to prove that they make for a very decent bet when they were able to cover and win on the road against the Chargers. However, online bookmakers saw that New England recently had problems when it came to covering big spreads, as in their last four meetings where they were the favorites by nine or more points they ended up coming short ATS. The Patriots again find themselves in that position, and against a rival in the division, for the game with Miami in Foxborough on Sunday.
The betting line opened with the Patriots being the favorites by 7.5 points, and 48.5 was the total.
It's already been six weeks since the Dolphins were switching from wining to losing, after they were beaten last week 28-13 by the Ravens. Therefore, this week Miami might clinch a win if this trend goes on. Late in the meeting, Miami were behind Baltimore by only one score, but were unable to bounce back, to the disappointment of many fans.
At 7-6, the Dolphins are now one meeting back of the Steelers, the Ravens, and the Chargers in their struggles to get places for the AFC Wildcards. Miami only have a ranking of 21st place in their total offense, but when it comes to total defense they are sixth. The Dolphins were also able to beat New England two consecutive times, and these include a 33-20 win in September at home.
The Patriots picked themselves up again after a very difficult loss two weeks ago to the Packers, to beat the Chargers 23-14 on a Sunday night. The Patriots were behind 14-13 in three quarters of the game, but then they scored the final 10 points.
In the meeting, the Patriots were able to outscore the Chargers 397-216. New England have a 13th placed raking in their total defense, are seventh place in their total offense, and, like the Seahawks, appear to be getting ready for a run to the playoffs, and many fans would like to see how far they'll make it.
The Dolphins were able to win this series' last two games, but before that took place, the Patriots beat Miami in seven consecutive meetings. The Dolphins have been in a rollercoaster ride so far, and New England have constantly been a very proper wager. Online bookmakers believe that the Patriots are the team to go for in this clash, considering their record of being a very consistent team.