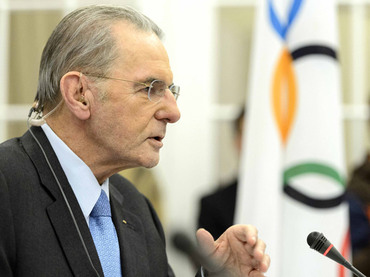 Since 2006, the IOC's Code of Ethics has forbid all participants in the Olympic Games from live betting on all Olympic events. The recent changes passed for Sochi build on those that were in place for London 2012, but will take into account existing regulations for International Federations in an attempt to harmonize the approach of different stakeholders.
Once again pay per head sportsbooks will have live betting odds available on the upcoming winter games in 2014.
IOC President Jacques Rogge said: "While no irregular betting activities have been detected at an Olympic Games, we feel that we need to be vigilant and ensure that measures are in place to limit the potential effect that irregular betting activities could have on the Games. As recent cases show, irregular and illegal betting is a global phenomenon and no sport, elite or otherwise, is immune from this scourge. It is an extremely serious issue that threatens the very integrity of sport. This is why it is at the top of our agenda and we will convene our working group on 14 May to continue our joint efforts."
1.2 –   Definitions
For the purpose of Articles A.5 and A.6 of the IOC Code of Ethics and these Rules,
"Bet" means a wager of money or any other form of financial speculation;
"Betting" means making, accepting, or laying a Bet and shall include, without limitation, activities commonly referred to as sports betting such as fixed and running odds, totalisator/toto games, live betting, betting exchange, spread betting and other games offered by betting operators;
"Benefit" means the direct or indirect receipt or provision (as relevant) of money or money's worth (other than payments to be made under sponsorship or other contracts);
"Competition" means any official event, whether qualifying or otherwise, in the Olympic Games
"Inside Information" means any non-public information (not already published or a matter of public record) about a Competition or Participant (including, but not limited to, information concerning the weather and/or condition of the field of play or strategy or any injury or other factor affecting a Participant) held by or known to a Participant by virtue of his or her position, participation or other form of involvement in the Olympic Games
"Person" shall include natural persons and any form of bodies corporate.